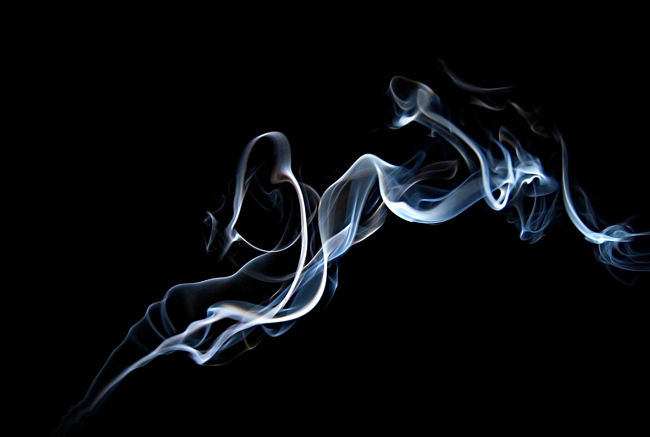 In the largest expansion of an employer's powers of policing private conduct since the spread of drug-free workplaces began 30 years ago, the Flagler County Commission voted unanimously to require that all new hires be tested for nicotine and prove that they've been smoke-free for at least a year, starting Oct. 1.
It is the first time a local government has made new employment conditional on the prohibition of use of a legal substance, though numerous governments and private employers, including the Florida Hospital system, are increasingly taking the same approach. The Flagler County School Board and Palm Coast are looking at the county's policy closely and may follow suit.
"We haven't talked about it yet, but yes, it is a trend," Palm Coast Mayor Jon Netts said this morning on WNZF's Free For All Friday. "Like the county we have our own health insurance that we contribute to, and anything that adds cost is not a good thing for the city and the city's taxpayers, so I'm looking forward to see how well this works at the county." The city has already tackled legal products such as flavored tobacco and cracked down on synthetic marijuana,  though without going so far as to prohibit its employees from using either.
"I could piggy-back on that as well from the district's point of view," Assistant Superintendent Jacob Oliva said, "as we're stepping into the self-insurance arena. I've seen other municipalities and corporations implement similar policies because of that reason. I've even heard of people having to wear pedometers and record the number of steps they take every day to try to save on insurance. I don't know if we're going to go that far."
Current employees are not affected by the county's policy, which may lead to such situations as a new hire who quit smoking to be an employee being supervised by someone who takes a break to smoke. Even smoke-free applicants who live among smokers could theoretically be affected by the county's prohibition, because their nicotine test could show the presence of nicotine from second-hand smoke. They would still be prevented from winning a job. Prospects will be required to sign an affidavit saying they're smoke-free (see the affidavit below). For recent smokers actively in a cessation program, "we would take that in consideration," Joe Mayer, the county's human resources director, said.
The prohibition, however, can only be enforced so far, and is likely to lead to chronic dishonesty. Nicotine exits the system within eight hours, and evading a tobacco test is very easy.
Monday's 5-0 vote included those of Nate McLaughlin, Frank Meeker and Charlie Ericksen, who are frequent critics of government overreach.
"Back in 1981, I lost my dad," Ericksen said. "He was 60 years old. He'd literally smoked himself to death. That's one reason why I never smoked."
Ericksen nevertheless had some concerns about the parameters of the policy. He wondered if a smoke-free prospect could be affected by second-hand smoke—whether nicotine would show up in that individual's tobacco test.
"It is possible," Mayer said, though a county health department specialist said that will not be the case.
The testing would be conducted as part of the drug testing that already takes place with prospective employers. The tobacco test adds $5 to the cost, borne by the county. If it comes back positive, the prospective employer has the right to file a written appeal disputing, and explaining, the results. The prospect would then be informed of the county's decision. The county does not explain how it would make such determinations, leaving a window open to subjectivity well beyond the tests' relatively objective standard. While the appeal is taking place, the county is under no obligation to keep the job vacant. A prospect who fails a tobacco test and loses an appeal may not apply for a job at the county for another 12 months.
"The wellness committee has been working with our employees and with the group for a little over a year now on a wellness incentive, and tobacco use is one of our targets," Mayer said. The county has several tobacco-cessation programs in effect to help existing employees get off tobacco.
"We don't want to just beat anyone over the head, we just want to help them become healthier," Theresa Williams, the Flagler County Health Department's tobacco specialist, said.
Carl Laundrie, the county spokesman, noted that tobacco use carries $96 billion per year in direct medical costs to society, and $96.8 billion in lost productivity, through sickness, absentee rates, time spent on smoke breaks, and so on. The figures are taken from a study looking at numbers between 2000 and 2004, and released by the Centers for Disease Control in 2008.
But the same calculus can be applied to other health problems common in the United States, and that have a direct effect on employee productivity, but that are not addressed by employment policies nearly as aggressively as tobacco. The CDC points out that diabetes' societal costs are nearly $174 billion a year, that "people with diagnosed diabetes, on average have medical expenditures that are 2.3 times higher than what the expenditures would be in the absence of diabetes," and that diabetics have a health related absenteeism rate that 0.8% higher than people without diabetes. But there's no move afoot to regulate the private lives of diabetics. Smoking and diabetes numbers pale in comparison with those associated with obesity, which costs employers $93 billion a year in health insurance claims alone, according to the CDC.
Courts have generally endorsed the right of employers and governments to impose smoke-free environments. Courts have also signed off on governments requiring that government-subsidized homes, such as public housing, be smoke-free. But case law is far more scant regarding employers' rights to extend the prohibition to private conduct in private homes or beyond workplaces and public grounds.
"There is no court cases that say we can't do it. Our authority is derived from the state statute that governs the testing of drugs and so on," Al Hadeed, the county attorney, said. "This question has not been to my knowledge squarely presented to a court to decide."
In some states, such as California, privacy laws forbid employers from extending prohibitions to employees' private conduct, as long as that conduct is legal. In other words, an employee may be fired for having a drunk driving conviction, but not for getting drunk at a party. Florida has a privacy provision in its state constitution.
What prevailing case law exists in Florida appears to supports one part of Flagler County's policy, but not another.
The case dates back to a 1995 Florida Supreme Court decision that dealt directly with a prospective government employee having to sign an affidavit affirming she'd been tobacco-free for at least a year. Arlene Kurtz was applying for a clerk typist job with the city of North Miami (which also self-insured). The difference with Flagler County's policy is that in North Miami, an employee was free to start smoking again after being hired, and would not be subjected either to tobacco tests or to the risk of being fired if found smoking. In Flagler, the requirement is that the employee remains smoke-free for the duration of employment.
The Supreme Court found that there was no privacy intrusion in asking a prospective employer about his or her smoking history. "Given that individuals must reveal whether they smoke in almost every aspect of life in today's society," the court ruled, "we conclude that individuals have no reasonable expectation of privacy in the disclosure of that information when applying for a government job and, consequently, that Florida's right of privacy is not implicated under these unique circumstances."
But the court made this just as clear: "Notably, we are not addressing the issue of whether an applicant, once hired, could be compelled by a government agency to stop smoking. Equally as important, neither are we holding today that a governmental entity can ask any type of information it chooses of prospective job applicants."
In his dissent, Justice Gerald Kogan called the anti-smoking "rather more of a speculative pretense than a rational governmental policy," because it allowed employers to smoke again once hired. "Therefore I would find it unconstitutional under the right of due process."
He then squarely addressed the privacy issue as "more troublesome, to my mind. There is a 'slippery-slope' problem here because, if governmental employers can inquire too extensively into off-job-site behavior, a point eventually will be reached at which the right of privacy under article I, section 23 clearly will be breached. An obvious example would be an inquiry into the lawful sexual behavior of job applicants in an effort to identify those with the "most desirable" lifestyles. Such an effort easily could become the pretext for a constitutional violation. The time has not yet fully passed, for example, when women job applicants have been questioned about their plans for procreation in an effort to eliminate those who may be absent on family leave. I cannot conceive that such an act is anything other than a violation of the right of privacy when done by a governmental unit."
Kogan concluded that the prospective employer's right to privacy was breached if "The sole question is whether the government may inquire into off-job-site behavior that is legal, however unhealthy it might be." (See the full decision and Kogan's dissent here.)
But the question of whether a government employer may ban an employee from smoking outright has not been addressed by the court.
Ky Ekinci, the co-owner of the Humidor Cigar Bar and Lounge at Palm Coast's European Village, and a cigar smoker himself, had no issues with the county's new policy, even if it were to reduce business at his shop.
"Even though we own a cigar lounge and we encourage the culture of smoking cigars both myself and my partner Mark [Woods] are anti-smoking, and we do not bundle cigar smoking in the same category as cigarette smoking," Ekinci said. "I know it's controversial, but we wholeheartedly support any anti-smoking campaign."
He said it's a big-picture matter: society should be healthier, and all efforts aimed at that goal should be supported. The difference between cigars and cigarettes, he says, is addiction. Cigares are not addictive, Cigarettes are. Ekinci—who also owns Palm Coast's Office Divvy—speaks from experience. He'd never smoked until he was 35. He wanted to try cigarettes, because he didn't want to get too old before having the experience of cigarette-smoking. He thought he'd do it for a month. It took him three years to quit. "There is no way to smoke cigarettes responsibly," he said, which is why he supports the county's new policy. "I don't have any problem with the new policy, I really don't."
But if Flagler County or Flagler Beach have any ideas about banning smoking on the beaches, that call is not theirs to make. "The state has pre-empted our government's ability, all local governments' ability, to enact such regulations that prohibit smoking," Hadeed, the county attorney, said. "It's a power that the state has taken away from local governments and placed in the hands of the Legislature."