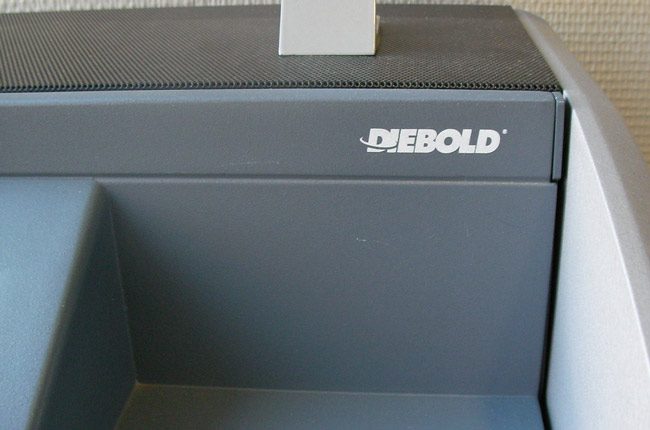 Florida's top elections official Thursday expressed confidence, but not "overconfidence," about this year's elections as legislators accepted $19.2 million from the federal government to further secure voting systems that were targeted by Russian hackers in 2016.
Secretary of State Ken Detzner told members of the Joint Legislative Budget Commission, who voted unanimously to accept the federal money, that his agency is committed to having secure elections.
"We are in no way overconfident," Detzner said. "This is a day-to-day effort. It requires the participation and passion of all the supervisors, law enforcement, our federal partners and the Division of Elections."
Detzner described hackers' failure to breach election systems in 2016 as a "success story" for Florida.
"No breaches occurred in the state data system, and the Florida voter registration system was secure, is secure, and will remain secure during the 2018 election," Detzner told the joint legislative panel, which is comprised of House and Senate members.
Detzner told lawmakers that "time is of the essence" in using the federal money, with the Aug. 28 primary elections just over a month away. But he later told reporters that county supervisors should know how to use the money to secure their elections.
"There's plenty of time to implement these new upgrades to any kind of software or hardware or firewalls," Detzner said.
Two attempts to breach Florida elections systems were noted as part of an indictment issued last Friday by Special Counsel Robert Mueller against 12 Russian intelligence officers for hacking Democrats during the 2016 election.
In one instance, the co-conspirators were accused of visiting websites of unidentified counties in Georgia, Iowa and Florida on Oct. 28, 2016 in search of "vulnerabilities."
Also, the indictment alleged that in November 2016, before the presidential election, a "spear phishing" expedition — an effort to gain access to sensitive information through imbedded malware — targeted more than 100 elections accounts across Florida.
Speaking on the U.S. Senate floor on Wednesday, Florida Republican Marco Rubio called on Congress to pass legislation that would impose a criminal penalty of up to $1 million or up to 20 years in prison for "any foreign actor seeking to disrupt our elections."
"Who among us would say that if Russia interferes in 2018, or any year for that matter, they shouldn't be punished?" Rubio said in support of his proposed Defending Elections from Threats by Establishing Redlines (DETER) Act. "And who among us would say that if we had the opportunity to put into law strong consequences for interference that could deter such an attack, we wouldn't want to do it? And so that's why I hope that no matter how you may feel about the other things that are going on, the Senate can come together and work together to pass this law, because otherwise we are leaving our nation vulnerable."
The state Division of Elections applied for the federal election security funding on May 30. The money, in part, will cover the cost of five cyber-security specialists and voter education. Four of the cyber-security specialists have already started working for the state,
Also, county elections supervisors will be able to use the money for such things as software security upgrades and improving the safety of buildings in which election equipment is stored or used.
All 67 counties have applied for the grant funding, which will be allocated based on a formula that includes population and funding requests. Each county will start with a baseline distribution of $50,000.
Detzner said he doesn't see a justification for local officials to use the money to hire their own cyber-security specialists, as it would duplicate a service available from the state.
Another concern from some supervisors and the League of Women Voters of Florida is a requirement that each county use the allocations by the Nov. 6 General Election.
Leon County Supervisor of Elections Mark Earley expressed concern money could be spent in a "reckless way" if supervisors are put into a "use it or lose it" situation.
"Our security posture is actually very good, but there are always improvements that could be made. We are striving to get the best security posture possible," Earley said. "There are always more elections, and we'll be learning lessons from this election that can be applied to the next election for hardening up our systems. Those funds would be very helpful in that case."
Detzner said counties returning unused money to the state is a condition of the federal allocation. Detzner also rejected an assertion that county officials will spend the money simply to beat the general election deadline.
"These elections are marathons. They are not sprints. There will be other elections, and we want to make sure that money is available to supervisors in the future and that this isn't a one-time shot," Detzner said. "Cyber-security experts that we talk to, cyber-security is going to change in a year, two years. We're going to need more comprehensive, more engaged, more reliable and the best cyber security information that we can. In fact, in 2016 we had some products at the Department of State that we no longer use because they're no longer functional."
–Jim Turner, News Service of Florida