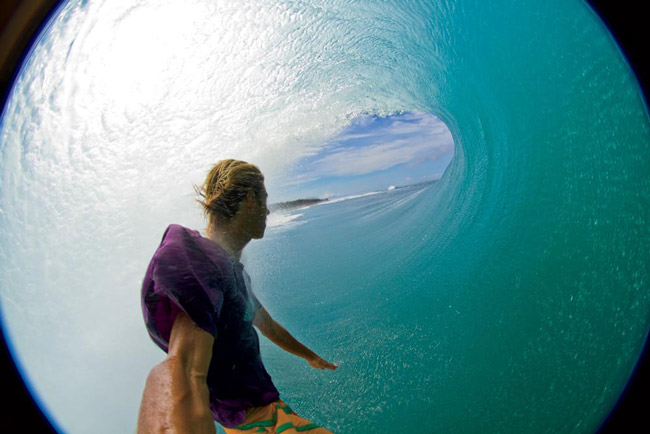 Flagler Beach's Haley Watson and Eric Worley took first place in both their divisions at the 2012 Easterns Surfing Championships in Nags Head, on North carolina's Outer Banks, on Tuesday (Sept. 19).
Watson and Worley are among some 400 competitors in the annual contest, a staple of amateur and progressive surfing on the Eastern seaboard. Surfers must compete in six district level contests to qualify for the Regional competition. Those finalists are then invited to the Eastern Championships in Nags Head to vie for the East Coast Title.
The pressure was on for 20-year-old Watson as she returned to Jeanette's Pier this week to defend her 2011 East Coast Women's title. Going undefeated in the preliminary rounds, she put her experience to good use, finding several long lefts in the Women's short board final, and ripping her way to yet another win.
"I am just so stoked to be on the Outer Banks," Watson said. "It is such an amazing, unique, and fun place to visit. I spent this summer in California competing in a few ASP contests," she said, referring to the Association of Surfing Professionals, "and I feel like it was great preparation for Easterns. I am so honored to represent my beautiful hometown of Flagler Beach as your 2-time East Coast Women's champion."
On the men's side, Worley came to the Outer Banks on a mission to win. And that is what he did. He arrived on an undefeated roll as the district overall winner, Regionals winner, and effective Tuesday afternoon, East Coast Master's champion.
"I came in a close second place last year, so in 2012 I was determined to win," Worley said. "After I defeated last's year's champion in the first round of competition, I felt confident that I could bring home the East Coast title to Flagler Beach. I would love to give a shout out to my beautiful wife, Jackie, and my sponsors- In2It, Hyperflex, and Clever Surfboards."
Worley is competing the Open short board division on Wednesday.
Thursday, Sept. 20, will begin the remainder of the competition, with a focus on younger competitors, who include–From Flagler County–Ryan and Patrick Conklin (sons of School Board member Colleen Conklin) and Jonathan Eden and Dylan Prestwood.
ESA is the largest amateur surfing association in the world, with a current membership of over 7,000 surfers. The oorganization's family oriented programs promote a healthy and active lifestyle through 26 districts along nearly 2,000 miles of coastline. Stretching from Maine through the Gulf Coast of Florida, Alabama, and the Great Lakes across the Atlantic to the Caribbean, each district's programs are developed and operated by a dedicated group of volunteer directors and staff.
Eleven time world professional surfing champion Kelly Slater and former world professional womens surfing champion Lisa Anderson both learned their competitive skills through the Eastern Surfing Association. 2001 World Champion C.J. Hobgood began his competitive career in the ESA's Central Florida District, as did current WCT pro surfers Shea & Cory Lopez. WCT pro surfer and 1996 World Amateur Junior Champion, Ben Bourgeois, is a product of the ESA, Southern North Carolina District. Professional WQS surfers Dean Randazzo, Noah Snyder, Asher Nolan, Falina Spires, Eric Taylor, Jamie DeWitt, Karina Petroni all began their careers through the Eastern Surfing Association.