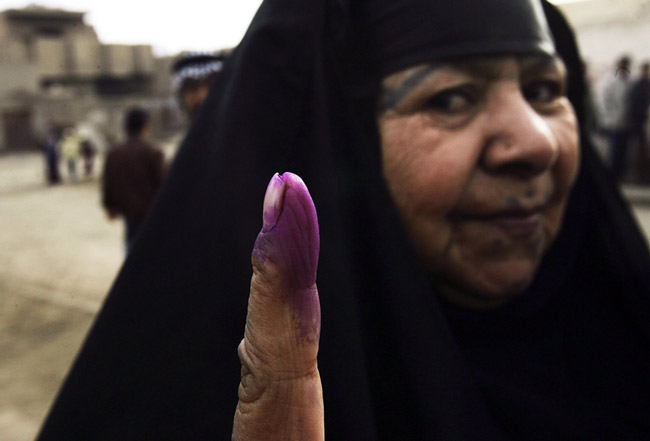 A proposal designed to expand early voting days and limit the length of ballots unanimously passed a House subcommittee Wednesday, but Democrats warned the measure would need to change to continue to attract bipartisan support.
Still, the across-the-aisle support marked a striking departure from the venomous debate two years ago over legislation that restricted voting, and showed how the debate has shifted since an Election Day that featured long lines, late results and more late-night jokes at Florida's expense.
The measure (PCB EES 13-01) would allow supervisors to increase the number of early-voting days to 14, though they could remain at the current standard of eight. It would also limit some ballot summaries for legislatively-sponsored constitutional amendments to 75 words, a standard that already applies to citizen initiatives.
However, if the Legislature approved more than one summary for an amendment as a fallback to deal with court challenges, only the first would be subject to the 75-world limit. And if the attorney general were required to rewrite a flawed ballot summary, that revision would also not fall under the new rules.
The unanimous vote only happened after Democrats withdrew nine amendments, dealing with everything from making Election Day a holiday to the automatic registration of voters. They did that in part based on assurances from Republicans that the majority party would consider altering the bill later.
"But today, this is a good start," said House Ethics and Elections Subcommittee Chairman Jim Boyd, R-Bradenton.
After sponsoring five of the amendments, Rep. Alan Williams, D-Tallahassee, pointed to the promise of bipartisanship.
"I'm sure, if we can get beyond Valentine's Day, show some love, we might be able to get all five of them in," he said.
There were few examples of that sort of trust two years ago, when Republicans pushed through HB 1355, a measure that slashed early voting days, barred voters who have moved from one county to another from changing their addresses at the polling place, and made a raft of other changes to elections law. After November's voting snafus, even the old measure's sponsor conceded there was room for change.
"I still think we had a great bill," said Rep. Dennis Baxley, R-Ocala. "Did we improve it today by doing some things that would make it more functional? I think we did."
Democrats, however, didn't guarantee that the good feelings on display Wednesday would last if the GOP rejected their ideas. They gave a more measured view of the legislation.
"The reality is that this bill goes a long way towards repairing the damage that 1355 caused. … Right now, this is just an early voting bill, and that's for the most part all it is," said Rep. Jim Waldman, a Coconut Creek Democrat and a member of the party's leadership.
But Waldman declined to outline any hard-and-fast demands, instead choosing to focus on the opportunities for a bipartisan vote.
"You're certainly going to get Democratic support if it improves and resolves the problems we had with 1355," Waldman said.
–Brandon Larrabee, News Service of Florida