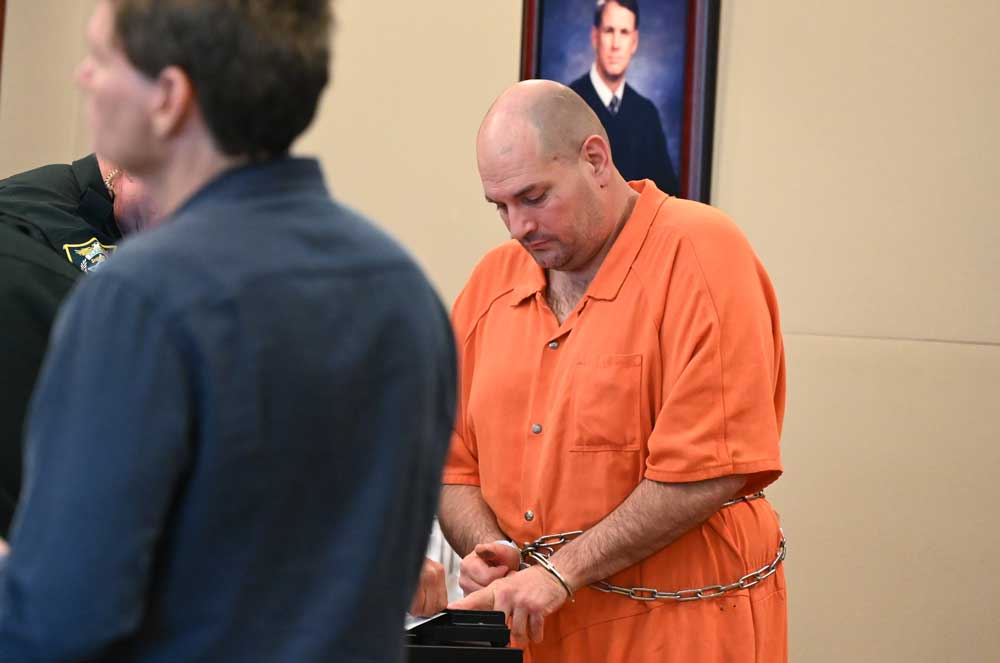 It was as if Circuit Judge Terence Perkins knew just what Duane Weeks Jr. was made of: "There's 1,000 other ways to do what you want to do that are even more effective than what you've been doing. How's this working out for you?" the judge told Weeks last May before sentencing him to yet another prison term on three felonies.
Weeks is back in jail, on yet another felony after allegedly attacking, strangling and leaving a woman unconscious. Until now, he's managed to limit the severity of his many sentences. If he's convicted again, he may not be so fortunate, especially because both the judge and the prosecutor had warned him in May to mend his ways.
Back in May, Weeks–the 42-year-old son of former Supervisor of Elections Kim Weeks, herself always truculent and now a felon–had been smugly, rudely arguing with Perkins over the terms of his plea agreement. At his sentencing hearing he kept debating the no-contact order the court was imposing against Weeks to protect his latest victim, a man whose tractor Weeks had stolen, according to Weeks's arrest report. Weeks had also made threats against the sheriff's deputy who drove him to the jail after his arrest.
Weeks was facing a far milder punishment than he could have at that sentencing, not only because of Perkins's patience (or his own attorney's: Weeks was just as dismissive of Raven Sword, the attorney). He was originally eligible for up to 15 years in prison, and could have been branded a habitual offender, which would have aggravated his sentence considerably: Weeks's arrest and incarceration record, in state prison and at the local jail, is very long. (See: "Felon Duane Weeks, Former Elections Supervisor's Son, Charged With 2 New Felonies.")




Thanks to the plea deal–which he was on the verge of repudiating–he got 15 months in prison, with credit for the 290 days he'd already served, followed by three years on probation. Despite that, Weeks had hesitated before finally signing off. (See: "At His Sentencing, Another Aggrieved Weeks Duels With a Judge: 'This Isn't Going to Work For Me'.")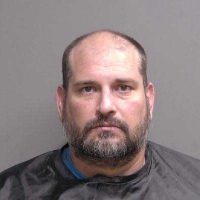 Before the hearing was over, Assistant State Attorney Tara Libby warned that the habitual offender designation could be backs in play if Weeks were not to abide by the terms of the plea. Perkins had also warned him, as he was trying to explain the no-contact order: "If you go over and you start picking a fight with them, you start flipping them off, you start stopping his car and confronting them things like that, you're going to get in trouble. You know you are."
Weeks was imprisoned on May 26. He was released, on probation, on October 1. On Jan. 27, he was arrested again on two counts: battery of a woman, a felony, because of his repeat offenses, and felony probation violation.
The battery incident seems to mirror an almost identical one in 2021, for which he was convicted, when Weeks grabbed a woman by the throat and choked her. In the latest case, Weeks was at a woman's residence and had asked her to drive him to his probation appointment when she allegedly called him a "crackhead," because she believed he had been on the drug, according to that arrest report.




Weeks "responded to her comment by grabbing her by the neck and pushing her to the ground," the arrest report states. The woman told deputies "she could not breathe, lost consciousness, and believed that she was going to die." The incident was witnessed by another person, who hid with children in a bedroom. The woman reported to deputies that she was "fearful to report this altercation as Duane threatened to burn her house down with her and her children inside."
On Feb. 10, detectives went to the County Road 305 home of Kimberle and Duane Weeks Sr., where Duane Weeks apparently lives, with a search warrant. No one was arrested.
Duane Weeks Jr. is now on his sixth attorney in 14 months. Two weeks before his sentencing hearing last May, his attorney at the time, Kurt Teifke, asked the court to be relieved of his duty, citing an "irreconcilable conflict." Earlier in December, Teifke had replaced Nicole Jordan. There had been two public defenders appointed before her, according to Kimberle Weeks, for a total of four by the time Duane last entered the prison system.




Weeks is on his second attorney since his latest arrest. He was initially assigned Assistant Public Defender Reginal Nunnally. On Feb. 8, the court granted a substitution of counsel. Weeks is now represented by Matt McGuire.
Because of the probation violation, the terms of his plea last May are no longer applicable, and his next punishment will be reconsidered in light of those convictions, as well as in light of the disposition of the latest charge, depending on how it is resolved. Absent a dismissal of the new charge, it is likely that the prosecution will seek to apply the habitual offender status.
Reader Interactions