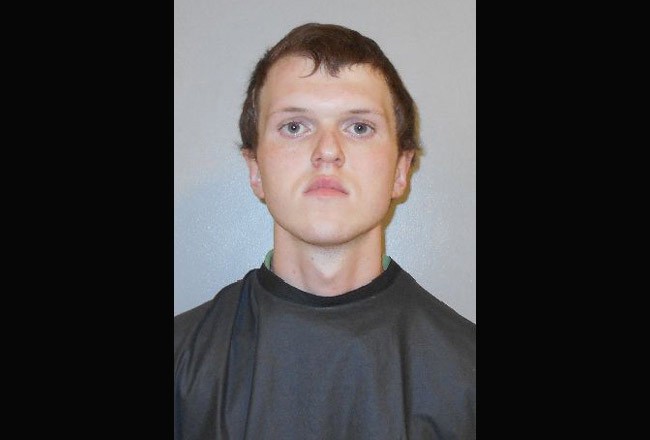 In an investigation conducted by the Florida Department of Law Enforcement, a Palm Coast teen is being held at the Flagler County jail on $120,000 bond following his arrest on charges of possession and transmittal of child pornography through the social media site whisper.
According to a Flagler County Sheriff's report, the social media company reported to the National Center for Missing and Exploited Children that a user had uploaded images of child pornography. Whisper provided the IP address to the center. The information was forwarded to FDLE. A special agent investigated the source of the IP address, which traced back to a Brighthouse Network customer in Palm Coast, and to the specific address in the B Section.
FDLE obtained a search warrant. Agents executed the warrant on Thursday and found 10 short videos on the computer of the suspect, P.K. Dykes Jr., 18, who told investigators he knew the videos were illegal but transmitted them anyway, according to his arrest report. He said he'd use the mobile application Kik "to trade child exploitation material with other persons," the report states.
The videos, ranging from 25 seconds to less than three minutes, for the most part depict explicit sexual acts, including rape, involving adult men and pre-pubescent girls as young as 2, 3 and 4. He faces 10 counts of child porn possession and two counts of transmission. Each count is a third-degree felony.
A public defender was appointed to represent the 18 year old, who was found to be indigent.
In separate incidents, Wiley Raphael Jones and Rudy Emmanuel Hunter, both 28 and both of Bunnell, were arrested Thursday in separate homes on Booe Street in Bunnell on drug and weapons charges.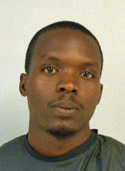 Jones's arrest resulted from an undercover operation conducted on Marc 2, when the informant bought $25 worth of marijuana from Jones, or 7.7 grams, according to an arrest report. The alleged transaction took place at 406 East Booe, "well within 1,000 feet of East Johnson Park," the arrest report states, thus, because of the alleged offense's proximity to the park, raising the level of the charge. A Bunnell police officer arrested Jones Thursday, with the assistance of the sheriff's SWAT team.
A convicted felon, Jones was found in possession of $9,700, a Colt Cobra .38 revolver, ammunition and 570 grams of cannabis along with related drug paraphernalia, a sheriff's news release states. Jones was arrested on additional charges of Possession of a Firearm/Ammunition by a Convicted Felon and Possession of Drug Paraphernalia. Jones was held at the Flagler County jail on $31,000 bond. He postyed bail and was released.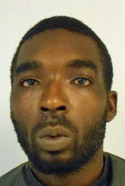 Hunter's arrest followed the execution of a search warrant at his 301 East Boee Street address by the SWAT team as well. A box of Winchester shotgun ammunition, a red pipe containing burnt, leafy grass, and a variety of items habitually used to package drugs were found at his home, where he was the sole occupant at the time of his arrest. Deputies also found less than 20 grams of marijuana in a bag, as well as methamphetamine pills.
Possession of ammunition by a convicted felon is illegal. Hunter was initially being held on $21,000 bond. Additional charges have since been tacked on, including three charges of possession of a controlled substance with intent to deliver. His bond is now $53,000.

Note: Due to an editorial misjudgment, this story initially published in reverse order, with the Dykes arrest narrated after that of Jones and Hunter. The current order more accurately reflects the nature of the suspected charges.