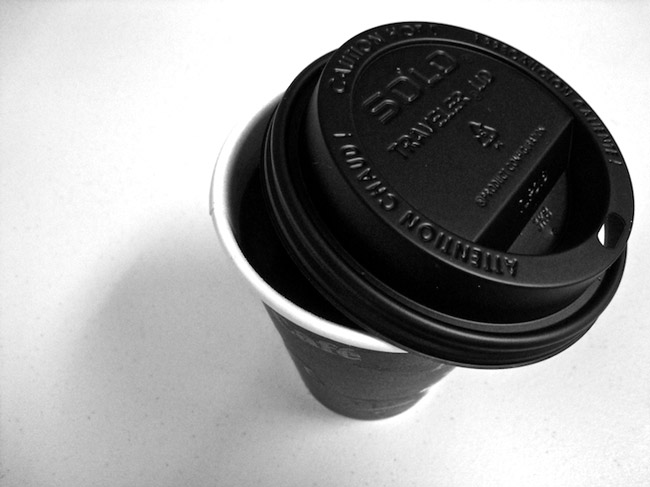 Gov. Rick Scott's drug testing program is on a winless 0-for-4 streak, with the latest loss delivered by a federal appeals court today, which struck down Florida's random drug testing program of 85,000 state employees. The policy, the court ruled, policy "almost certainly sweeps far too broadly and hence runs afoul of the Fourth Amendment in many of its applications."
But the program isn't necessarily dead in its entirety. The court did not sustain an equally broad injunction an employee union was seeking against Scott's executive order, because it would then have forbidden some drug-testing that is legal. So the unanimous, three-judge decision by the 11th Circuit Court of Appeals remanded the case to the lower court for "further proceedings" consistent with Wednesday's opinion.
That means Scott's drug-testing program may eventually apply, but only to restricted categories of employees that the U.S. Supreme Court has found to be fair game for random drug testing. Those employees will constitute at most 40 percent of the 85,000 that Scott said could be tested. In other words, Florida would restore the drug-testing standard that had applied to some state employees before the governor's executive order, thus making the order moot and reinvigorating a stricter, narrower drug-testing law pre-dating the order.
So Wednesday's decision is another blow to Scott's sweeping attempts to drug-test employees and welfare recipients—initiatives that drew majority support from the public.
In October 2011, a federal court declared Scott's scheme to drug-test welfare recipients unconstitutional. The 11th Circuit Court of Appeals in Atlanta, which has jurisdiction over Florida—and one of the most conservative appeals courts in the nation—in February upheld the lower court's decision. In April 2012, a federal court declared the drug-testing of state workers unconstitutional.
Today, the 11th Circuit, declared the testing of urine samples the equivalent of a search that falls under the protections of the Fourth Amendment's prohibition against warrantless searches, but stopped short of upholding the lower order, vacating it instead, for being too broad because it applied to unconstitutional and constitutional conduct at the same time.
In 2011, Scott issued Executive Order 11-58 requiring random testing of all employees at state agencies within his control, at least quarterly, and pre-employment testing of all applicants to those agencies. The American Federation of State, County, and Municipal Employees Council 79, the union that represents many employees covered by the order, sued, calling the order unconstitutional under the Fourth Amendment. The union later conceded that while some employees could be tested, most should not be.
"What the Supreme Court's case law requires," Judge Stanley Marcus wrote, "is that the trial court balance the governmental interests in a suspicionless search against each particular job category's expectation of privacy. Among the covered state employees, for example, are law enforcement personnel who carry firearms as well as employees tasked with operating heavy machinery or large vehicles — groups that the Supreme Court has held… may be drug tested without individualized suspicion. As to those safety-sensitive employees, the [executive order's] application would most likely be constitutional, and, therefore, the district court's order cannot stand as written."
But the Scott administration asked the court to reverse the lower court decision outright and rule in Scott's favor. "At bottom, the State wants us to approve of a drug testing policy of far greater scope than any ever sanctioned by the Supreme Court or by any of the courts of appeals," the opinion reads. That, the court was not willing to do.
"The basic question we are required to answer when confronted with a drug-testing policy is whether this search is reasonable," the court wrote. For that "reasonable" standard to apply, there must be probable cause, itself triggered by a "suspicion of wrongdoing." There are exceptions. Drug testing could be suspicionless and legal, according to U.S. Supreme Court rulings, when there is a larger public or state interest in conducting them—as, for example, with the drug-testing of train conductors or customs employees, or those who carry firearms, or school athletes.
Some of Florida's 85,000 state employees work in job categories where drug testing would be allowable under Supreme Court standards. Those include 57 employees in the Department of Business & Professional Regulation, 146 inspectors in the Department of Corrections (along with another 1,088 employees who were authorized but not required to carry firearms), 136 employees in the Department of Environmental Protection, and 23 in the Department of Military Affairs. (About 11,000 additional state employees do not fall under Scott's authority.)
Florida's Drug-Free Workplace Act, which pre-dates Scott's order, makes provisions for drug-testing of certain employees, such as job applicants to "safety-sensitive" positions, including supervisory or management position, "in which a drug impairment would constitute an immediate and direct threat to public health or safety," current employees, if the employer had reasonable suspicion, and so on. Notably, the law did not provide for random suspicionless testing of any current employees, even those employed in safety-sensitive positions. And unlike Scott's executive order, the rules under that law were clear and restrictive.
"The State has fallen far short of  justifying the breathtaking scope of the Executive Order, and we have found no precedent approving so indiscriminate a testing regime," the court found on Wednesday. "On the other hand, the Union has presented a serious and substantial claim that large swathes of the [executive order's] applications are unconstitutional. But we cannot affirm a judgment and injunction that forbid both constitutional and unconstitutional conduct."
Marcus is a 1997 Clinton appointee. He was joined in the opinion by Judge Susan Black, a 1992 appointee of the first Bush, and Judge Eugene Siler Jr., usually of the 6th Circuit Court of Appeals, also appointed by the first Bush.

11th Circuit Court of Appeals Decision on Gov. Rick Scott's Drug-Testing of State Employees