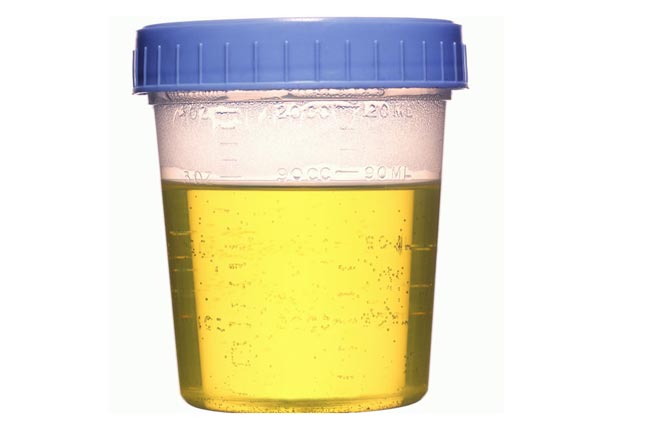 A Miami federal judge has ruled that Gov. Rick Scott's attempt to require random drug testing for tens of thousands of state workers is unconstitutional, saying Scott did not show a "compelling need" for the controversial plan.
After U.S. District Judge Ursula Ungaro's ruling became public Thursday, Scott immediately said he would appeal to the 11th U.S. Circuit Court of Appeals.
Ungaro's 37-page ruling found that Scott's issuance last year of an executive order requiring drug tests violates the Fourth Amendment to the U.S. Constitution, which protects against unreasonable searches. The judge also wrote that Scott did not justify a need for the tests.
"In the present case, the court searches in vain for any … compelling need for testing," said the ruling, which was dated Wednesday. "The (executive order) does not identify a concrete danger that must be addressed by suspicionless drug testing of state employees, and the governor shows no evidence of a drug use problem at the covered agencies."
Scott issued a written statement reiterating his longstanding position that drug tests will improve the state workforce, and he compared the situation to private employers who have more freedom to require such tests.
"As I have repeatedly explained, I believe that drug testing state employees is a common-sense means of ensuring a safe, efficient and productive workforce," Scott said. "That is why so many private employers drug test and why the public and Florida's taxpayers overwhelmingly support this policy."
But the American Civil Liberties Union of Florida and the American Federation of State, County and Municipal Employees — a state-worker union that was the plaintiff in the case — said Ungaro's ruling protects the privacy and constitutional rights of employees.
"The governor can't order the state to search people's bodily fluids for no reason – the Constitution prohibits that sort of government intrusion," said Howard Simon, the ACLU's executive director. "And the governor can't demand that people surrender their constitutional rights for the privilege of working for the state or receiving some other government benefit."
Scott issued the executive order last year to require drug testing at agencies under his control, though the plan was placed on hold because of the legal challenge, except for some workers at the Department of Corrections. Ungaro's ruling said the Scott-controlled agencies include about 85,000 employees, or 77 percent of the state workforce.
Despite the legal uncertainty, lawmakers and Scott this year approved a bill that would allow drug testing of employees. The bill would allow, but not require, agencies to conduct random testing every three months.
But a day after signing the bill in March, Scott's administration said it would delay moving forward with the tests until the legal battle about last year's executive order is resolved.
While Ungaro's ruling blocks drug testing for current state employees, she did not rule on whether tests could be required for potential new hires. She sided with an argument by Scott that AFSCME could not sue on behalf of potential state employees who do not belong to the union.
The ACLU's Simon, however, made clear Thursday that the state would face another legal challenge if it tries to require drug testing of job applicants.
Ungaro's ruling said the U.S. Supreme Court has differentiated between drug testing by government and private employers. She wrote that government searches "must be based on individualized suspicion of wrongdoing," unless the government can show a special need.
"The Supreme Court maintains that the government, unlike private employers, can test its employees for illegal drug use only when the testing is consistent with the Fourth Amendment," wrote Ungaro, who has served as federal judge since 1992 after being nominated by former President George H.W. Bush.
The ruling said Scott cited potential benefits of drug testing, such as increasing workplace health and safety, promoting greater productivity by employees and saving tax dollars. But she wrote that the governor's office used studies that had a "high level of generality" and lacked specific evidence about issues such as drug use among state employees.
"All of the upheld drug-testing policies (in Supreme Court cases) were tailored to address a specific, serious problem," Ungaro wrote. "In contrast, the rationale for the Governor's policy consists of broad prognostications concerning taxpayer savings, improved public service, and reductions in health and safety risks that result from a drug-free workplace."
–Jim Saunders, News Service of Florida