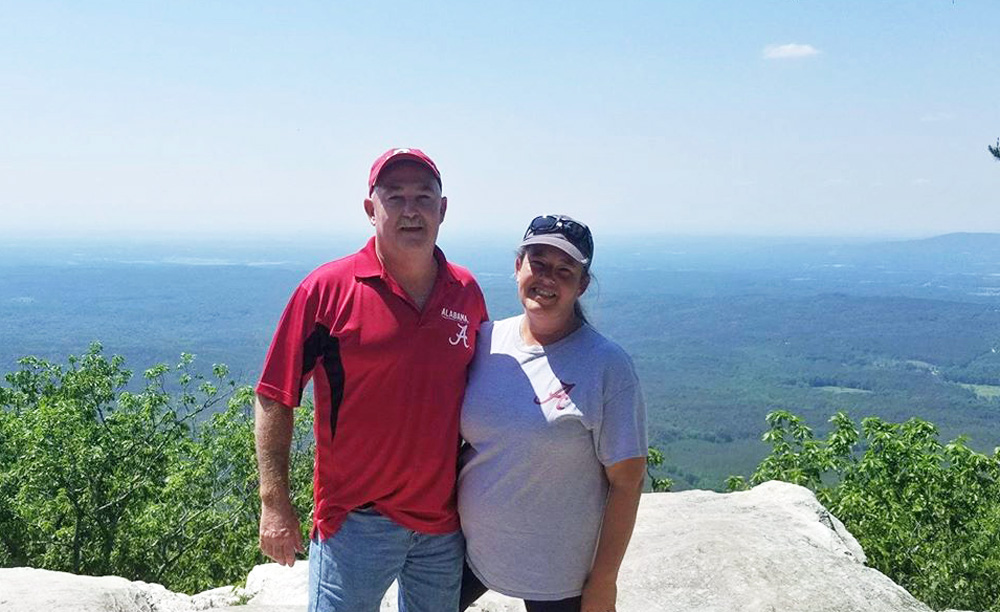 Last Updated: Monday, 2:36 p.m.
Jan. 27 Update: The Florida Highway Patrol identified the driver wanted in the hit-and-run crash that resulted in the death of Carl Gandy on Saturday as Lester Rowshawn Jackson, a 30-year-old resident of 7th Place in Trenton, in Gilchrist County with a history of arrests there.
FHP Monday morning said Jackson went to AdventHealth Daytona Beach hospital at 3 this morning seeking medical attention. He "told troopers that after the crash, he became disoriented and traveled into the woods," according to FHP.
It is first degree felony to leave the scene of a crash where a person has died, punishable by a maximum of 30 years in prison, and minimum of four years.
Jackson's record includes arrests for child abuse, domestic violence, criminal mischief, aggravated battery, various traffic infractions, and in 2006, a charge of violating restrictions on his driver's license. Charges are pending against him in Saturday's crash, which remains under investigation.

Carl Gandy, 56, was at the wheel of his 2018 Ford pick-up, driving east on 40. A semi-truck was driving west. For unknown reasons, according to a Florida Highway Patrol report, the driver of the semi traveled into the eastbound lane, striking Gandy's Ford. The semi then swerved off the road and struck a tree. Its occupant, still unknown, fled on foot. FHP has not provided further details about the semi truck's make, look or registration information, other than that it was a 2009 model.
Gandy's pick-up caught fire after the impact, which took place on 40 near Warrensford Road, just west of Barberville, at 10:15 a.m. FHP listed Rena Gandy's injuries as "minor," and that she was able to exit the pick-up truck after impact.
Charges are pending against the driver of the semi as the investigation into his identity continues.
Gandy had been an SMA Employee of the Year award winner in 2014. Both Carl and Rena Gandy had graduated from Flagler Palm Coast High School, Carl graduating in 1985. Barely 24 hours before the crash, Rena Gandy had sent a meme to her daughter through Facebook: "I hope you know that every time I tell you to get home safe, take care, have fun, have a good day or sleep well, what I'm really saying is I love you."