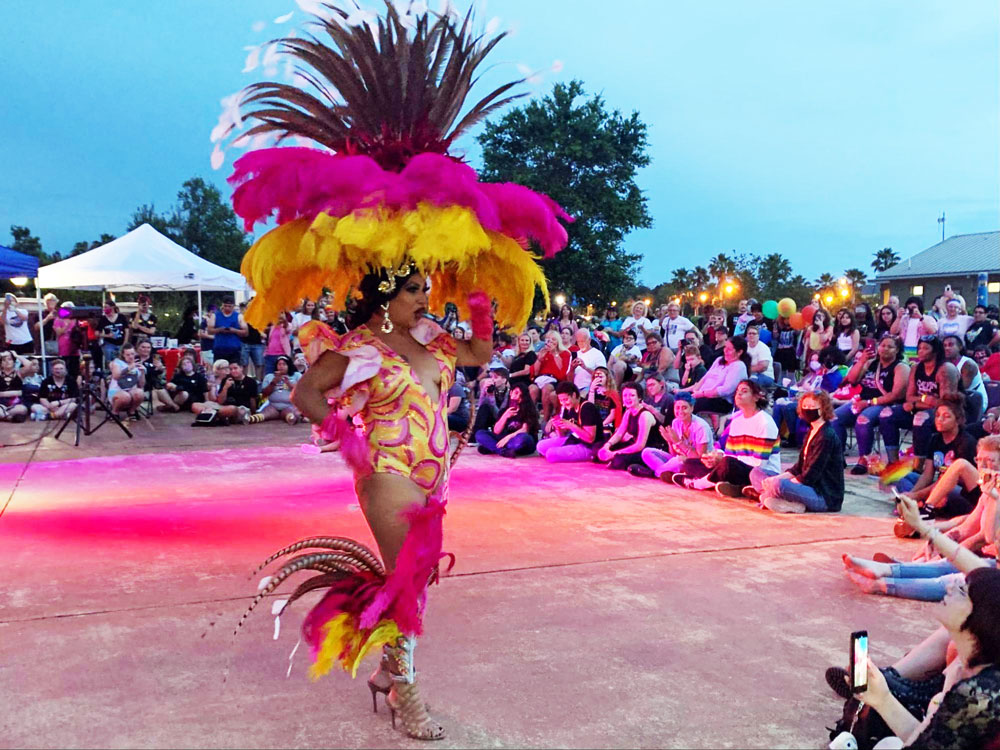 It's OK to take in a drag show in Florida — a federal appeals court has upheld a block on enforcement of Florida's anti-drag law against any entertainment venue in the state.
U.S. District Judge Gregory Presnell in Orlando ruled in June that SB 1438, the "Protection of Children Act," enacted earlier this year, was so vague and overbroad that it risked punishing constitutionally protected free speech, rendering it unconstitutional on its face.




That conclusion justified barring its enforcement not only against the plaintiff in the case — HM Florida-Orl LLC, operator of Hamburger Mary's restaurant in Orlando — but also to every other venue offering drag performances, the U.S. Court of Appeals for the Eleventh Circuit concluded in an opinion handed down Wednesday.
"The Supreme Court has provided this expansive remedy out of concern that the threat of enforcement of an overbroad law may deter or 'chill' constitutionally protected speech — specially when the overbroad statute imposes criminal sanctions," a three-judge appellate panel said in an unsigned opinion.
"Overbreadth adjudication, by suspending all enforcement of an overinclusive law, reduces the social costs caused by the withholding of protected speech," the court added.
Judge Andrew Brasher dissented, saying he would limit the injunction to the lone plaintiff.

The law threatens fines, loss of operating licenses, and criminal penalties against venues that expose any "child" to "lewd" performances.
That's even if their parents approved or the venue doesn't know the attendee's age or that any children are present, Judge Presnell wrote in June. It mentions exposure to prosthetic genitals and breasts. The state argued it was trying to protect children.
But the statute doesn't fully define most of what it seeks to prohibit and other laws shield kids against obscenity, he concluded.
Hamburger Mary's is a restaurant and bar that hosts drag shows including "family friendly" performances to which children are invited.
–Michael Moline, Florida Phoenix