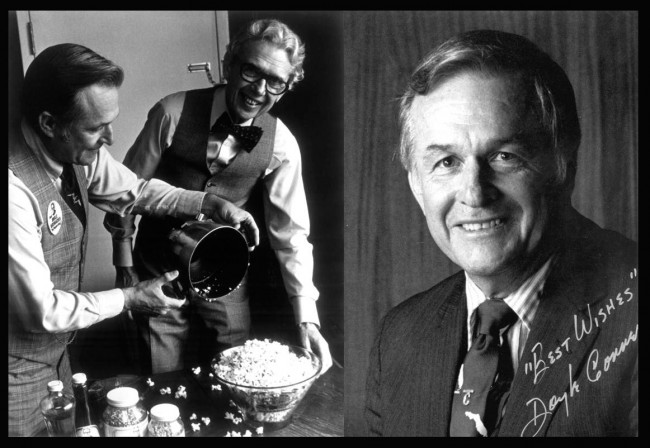 Doyle Conner, who was elected to the Legislature while still a college student, became the youngest House speaker in Florida history and then spent three decades as state agriculture commissioner, died Sunday. He was 83.
Current Agriculture Commissioner Adam Putnam issued a statement describing Conner as a "mentor" who had defined the role of commissioner.
While on the Cabinet, Doyle fiercely protected the rights of the Cabinet members while counseling seven governors," Putnam said. "He brought a passion for the land and the needs of Florida farmers and ranchers to his role and tirelessly promoted Florida agriculture around the world. He modernized the Department of Agriculture and championed its evolution to include consumer service responsibilities."
Gov. Rick Scott and House Speaker Will Weatherford, R-Wesley Chapel, also issued statements praising Conner, who served from 1961 to 1991 as agriculture commissioner.
"Commissioner Conner's service to Florida is a major reason why Florida's agricultural industry is one of the strongest in the country today," Scott said. "Throughout his impressive career, Commissioner Conner served Florida's families and brought Florida agricultural issues to the forefront."
Conner was born in December 1928 in Bradford County, where his family raised cattle, grew strawberries and cut timber, according to a biography on the Florida Citrus Hall of Fame website. In 1950, while a student at the University of Florida, he was elected to the House and became speaker in 1957 at age 28.
Weatherford, who recently became speaker at age 33, said Conner "helped pave the way for countless other Florida leaders to enter public service at a young age."
But Conner, who was a Democrat, likely will be best remembered as the state's longtime agriculture commissioner. Along with getting named to the Florida Citrus Hall of Fame, he received numerous other honors, such as being inducted into the Florida Agricultural Hall of Fame and the Florida 4-H Hall of Fame.
"Conner made the marketing of Florida agriculture the focus of his first campaign, helping farmers to market a wide variety of produce," the Citrus Hall of Fame biography said. "The eradication of harmful diseases was also very important to Conner. He cited the handling of the Mediterranean fruit fly eradication as a high point during his time as the commissioner of agriculture."
Conner, who retired as commissioner to a ranch in Jefferson County, had been in poor health and died Sunday at the Cross Landing Nursing Home in Monticello, the Associated Press reported. His death came a day before his 84th birthday.
–Jim Saunders, News Service of Florida