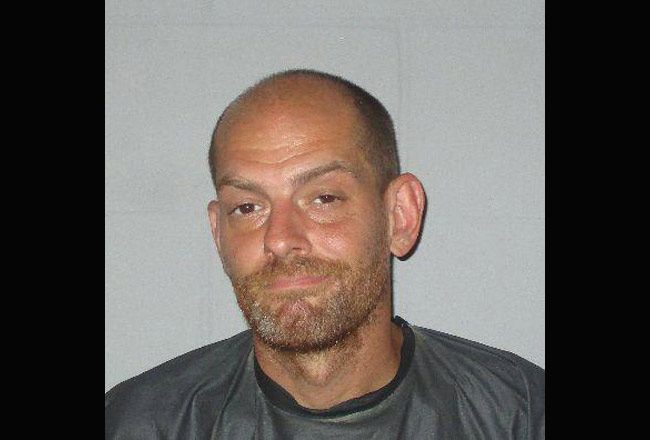 John A. Benedetto, a 37-year-old resident of the Hammock, was charged with aggravated battery with a deadly weapon–his dog–after allegedly ordering it to attack his neighbor when his neighbor tried to stop Benedetto from allegedly abusing two women.
Both women corroborated the victim's accusation that Benedetto had "sicced" the dog on him after allegedly punching him.
When two Flagler County Sheriff's detectives traveled to Daytona Beach's Halifax hospital to speak with Robert Brandon, the alleged victim, he looked brutalized: he had "several visible wounds," with "obvious stitches on his upper right arm in two locations and his left forearm was completely wrapped up with a medical bandage," according to Benedetto's arrest report. "The left arm also was connected to a device to withdraw fluid from the wound." His right eye was bruised.
He'd been in the hospital since June 3. According to Brandon, he intervened to stop a verbal argument between Benedetto and his two neighbors, a 48-year-old woman and a 62-year-old woman. Benedetto was "yelling and cursing" at the women as he looked for alcohol in one of the women's cars. Brandon told him to stop, and that the women had done nothing wrong. At that point, he claims, Benedetto struck him in the face bruising his right eye, then grabbed him and hit him until Brandon hit the ground.
According to Brandon's account, the two men were on the ground fighting when Benedetto's dog, a 60 to 90-pound Mastiff mix breed, walked over as Benedetto allegedly gave it verbal commands to attack Brandon. Brandon said the dog viciously bit into his right arm, and when he tried to free himself, the dog grabbed his left arm. Brandon, according to the arrest report, "remembers [Benedetto] just watching as the dog attacked him. He verbalized 'sic him' over and over making the dog attack and bite" Brandon. Before the argument, the dog had been tied to a tree. Brandon said he could not explain how the dog had gotten loose.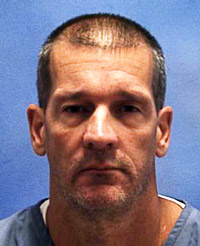 But Michelle Craig, the 48-year-old woman involved in the incident, told deputies that Benedetto had unsecured the dog from the tree and brought him over to Brandon, pulling the dog's face over him and ordering the dog allegedly to attack. She said Brandon had initially intervened because, she claimed, Benedetto was charging after one of the women, and ended up striking the other as she passed him. The 62-year-old woman corroborated the incident.
After Brandon told Benedetto to get the dog off of him several times, Benedetto complied, according to Brandon, and put the dog in the trailer. In the past, Brandon told deputies, he'd cared for the dog when Benedetto would be absent.
Benedetto, deputies concluded in their report, "clearly used his dog as a lethal weapon against Robert Brandon with intent to inflict great bodily harm and did cause great bodily harm, permanent disability, or permanent disfigurement."
Craig, Benedetto and Brandon all have prior arrests, though Brandon's arrest record is far more extensive, including some 14 bookings at the county jail in the past 10 years, several of those charges for aggravated or felony battery, and five stints in state prison since 1989 on burglary, grand theft and forgery convictions. He was last sentenced to a two-year prison term for felony battery in 2014. On June 12, he filed for an injunction against Benedetto. That petition is scheduled for a hearing on June 22.