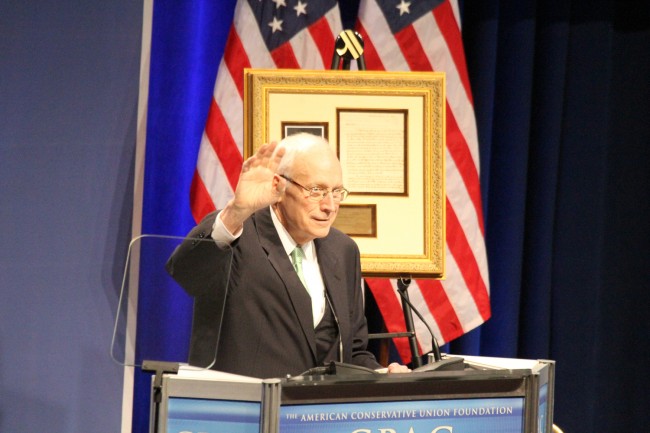 He is the bacteria that refuses to succumb to antibiotics. He is the ingrown toenail that resists treatment. He is the hemorrhoid that defies Preparation H. Every time I look up, I see someone sticking a microphone or a reporter's notebook under Dick Cheney's nose. I have only one question: Why in the name of Dan Quayle does anyone give a damn about what Dick Cheney has to say about anything?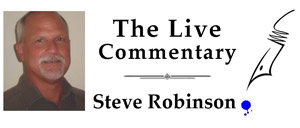 This Cheney-mania reached a nadir of sorts when, discussing the NSA spying revelations, Barack Obama told interviewer Charlie Rose that he is not, in fact, Dick Cheney. This stunning revelation came only days after Cheney had called Obama's credibility "nonexistent." Folks, Dick Cheney questioning anyone's credibility is like OJ Simpson calling someone "shifty"; it's Charles Manson calling someone "creepy"; it's Ozzy Osbourne calling someone "weird."
Dick Cheney's credibility is so low that branding him a liar would represent a promotion.
Let's review some recent history. Back in 2000, George W. Bush asked Cheney to conduct the vetting process of prospective vice presidential candidates. Perceiving that his assignment came from a man with no knowledge of the world beyond West Texas, and no inclination to educate himself, Cheney realized he had a golden opportunity to play puppet master with the feckless Bush. So he decided that he himself was the best man for the job.
Bush readily agreed, in spite of the fact that, according to Washington Post reporter Barton Gellman, Cheney never bothered to fill out the 83-item questionnaire he required of the other candidates. Oops.
Now, many Obama-haters say they are tired of Bush and Cheney being blamed for the various ills that beset our nation: I mean, can't we just get over those trillions of dollars spent on an unfunded war waged under false pretenses? Like, let's move on, ok?
Tell that to the families of the thousands of U.S. servicemen and women killed while invading and occupying a country that represented no threat to us. Tell that to the thousands of wounded who, because of extraordinary battlefield medical treatment, are left to live with horrific disabilities. Tell that to the families of the hundreds of thousands of dead and maimed Iraqis.
To Cheney, the fact that no weapons of mass destruction were found in Iraq—the ostensible reason we went to war—is simply an inconvenient footnote in his lifetime of service to his country. Service, by the way, that did not include military duty during the Vietnam years. Cheney, it turned out, was simply too busy with other things to put himself in harm's way.
Along his chosen path, Cheney helped to destroy a good man, Colin Powell, who, always the loyal soldier, publicly asserted his support for the Iraq war, while trying behind the scenes to hammer some sense into Bush, Cheney and Secretary of Defense Donald Rumsfeld. Powell's 2002 performance at the United Nations, in which he made the U.S.'s case for war with bogus intelligence, effectively derailed his career—a career that might have ended with him in the White House. But these are trivial matters to the reprehensible Dick Cheney.
To his credit, Bush has for the most part kept his mouth shut—less out of a sense of decency, probably, than for the simple fact that he has nothing to say. Cheney, on the other hand, can't help himself, asserting to anyone who will listen that if he had it to do over again, he wouldn't change a thing. That includes advocating interrogation techniques that place the United States among the tainted nations that practice torture.
Why, you ask, is it necessary to once again flush out the bilge that is Dick Cheney's legacy to the country he purported to serve? Because, unless we acknowledge the wrongheadedness and hubris and fundamental dishonesty of our past leaders, we will follow leaders of the future down the same path.
With Iraq barely in our rear-view mirror, there are those in Washington who are itching for us to get involved in the Syrian civil war—another conflict in which it's tough to tell the good guys from the bad.
And our nation is embroiled in a debate over how intrusive our intelligence services should be. The NSA spying program began during the Bush administration, with the support of most of the Congress, and Obama has continued it and, it may turn out, expanded it. We need to decide how much freedom we are willing to yield to our government to protect ourselves in a world in which we have some very dangerous enemies.
In order to make that decision, we have to learn the facts, a process that is taking place during testimony on Capitol Hill. Indeed, the Obama administration may have been forced by leaks to air this laundry in public, but the debate is out in the open—a phenomenon that would never have taken place if Dick Cheney had his way.
On second thought, perhaps we can benefit from Cheney's bluster. He is not just the ghost of administrations past. He is a living, breathing reminder of just how reckless our leaders can be.

Steve Robinson moved to Flagler County after a 30-year career in New York and Atlanta in print, TV and the Web. Reach him by email here.