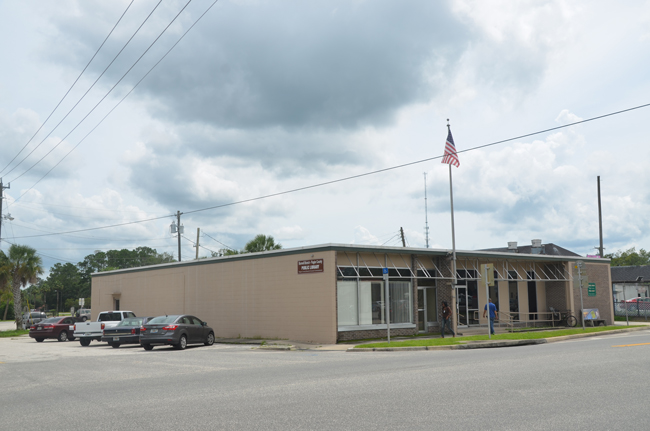 Dewey Bernard Thompson, a 49-year-old resident of Bunnell, was killed early Thursday morning when he passed out at the wheel of his car, sending it crashing in the parking lot of the Bunnell branch of the Flagler County Public Library.
According to the Florida Highway Patrol, Thompson was driving a 2001 Honda 2D, with Robert Thompson, 25, at his side. It was about 6:30 a.m. He was heading east on State Road 100–also known as East Moody Boulevard–when, according to the younger Thompson, Dewey lost consciousness behind the wheel. The Honda then steered right, into the library parking lot, struck a guide wire, a palm tree, and came to a stop.
A paramedic with Flagler County Fire Rescue from Station 92 pronounced Thompson dead at the scene. Both men in the vehicle had been wearing seat belts. The case of the victim's passing out has not been determined.
It is the fourth local fatality from three vehicle crashes this month, with the death of three Palm Coast residents occurring on June 1, from related accidents on I-95, in Palm Coast and at the St. Johns County Line.