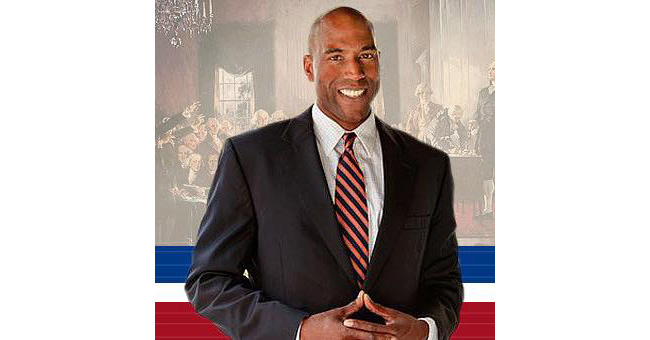 Derek Hankerson, who challenged John Thrasher in the Republican primary form Florida Senate last August, sent in the following letter today explaining why he has decided not to run again in the coming special election for either Senate or House.
I am writing in response to the Flagler Live article on Nov. 11 where I announced that I would run for the Florida House.
After consulting with my family I have decided not to run for either the State House or Senate. I have an aging mother and my wife, family and I hanker to continue traveling and seeing the world as we have done.
My plate is full and I am not that "hard up" to serve as an elected official at the cost of $300,000-$500,000 to buy a seat.  I have served at the highest level of government, been extremely successful and have other more important focuses today at 50 years of age.
Over my working public service career I've had the pleasure while both parents were alive of serving in four presidential appointments for three Republican presidential administrations, worked directly for three presidents and two vice presidents dating back to President Ronald Reagan and Vice President George Herbert Walker Bush, starting when I was 18.
---
Foregoing another expensive political campaign for life in the private sector.
---
I have worked in the White House Office of Vice-Presidential Advance, Office of Presidential Advance and Office of Public Liaison and in a number of federal departments for two members of Congress and St. John's County Government all before I was 37 years old.
Money cannot buy that success as it does elections: you have to earn it.  I'm not spending $300,000 or more  for a $30,000-a-year job.  I Don't care what others are doing and spending.
Over the course of the last 13 years living in St. Johns County, my family's native home, we've moved mountains more so than any congressional member, representative or state senator related to travel and tourism. And travel and tourism is Florida's number one industry.  We contributed to those incredible numbers over that time.
That includes a $20 million National Park Service project, hosting and sponsoring the NPS Underground Railroad Conference as well as producing and co-producing a number of films that won domestic and international awards.
Plus we have five events set for 2015 as part of St. Augustine's 450th anniversary celebration.  My focus is publishing, culture, heritage and travel, tourism and film productions.
Events we've planned for 2015 include book signings, film shorts that are been shown through the Ft. Lauderdale International Film Festival in January on local history, the Middle Passage Port Marker Ceremony and NPS Gullah-Geechee Cultural Heritage Corridor Annual Meeting (both in February), the first African American Film Festival in October, and a domestic-international cycling event for the Sea Community in December, which will come through St. Augustine.
–Derek Hankerson