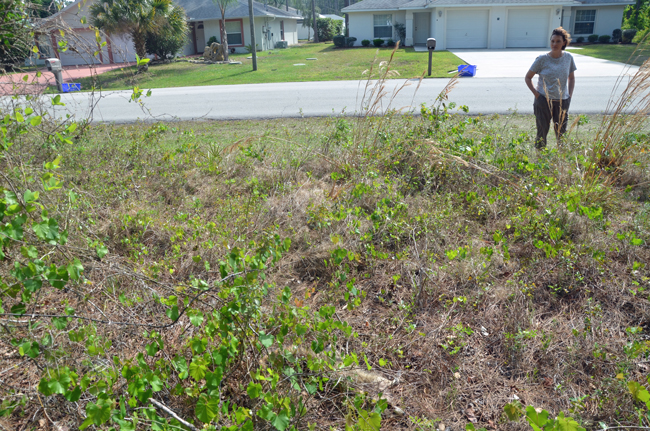 Last week Lynn Gussman, a resident of Palm Coast's R-Section, was concerned about the shooting of a raccoon on Ricknebacker Drive. A Flagler County Sheriff's deputy had shot the raccoon after receiving calls about it being possibly rabid or sick, and left the body in an empty lot. Gussman wrote Sheriff Jim Manfre, outlining her concerns about what happens to be a fairly common practice locally: when sick or injured animals are reported to law enforcement, deputies or police respond, evaluate the situation, then either euthanize the animal on the spot by shooting it, or let it be. Manfre referred Gussman's letter to Commander Paul Bovino, who's in charge of the department's patrol division. Bovino promptly investigated the issue and responded to Gussman. His full answer is below, along with the current sheriff's office's policy animals infected with rabies.
"The current policy has not been updated since 2007 and Sheriff Manfre and his staff are working to update all of the outdated polices," a sheriff's spokeswoman said, noting that the policy was likely to be updated this week.



Mrs. Gussman,
First please let me introduce myself. My name is Commander Paul Bovino with the Sheriff's Office Neighborhood Services Division. I have read your concerns and I want to reassure you that the Flagler County Sheriff's Office does not attempt to make a routine of shooting animals in the county.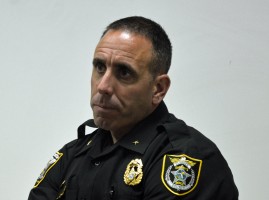 Upon receipt of your email I have reviewed the agency's response to animal complaints in your neighborhood over the past month. I have found three incidents in which we have been summoned by a citizen to a possible rabid raccoon in your area. On April 8, 2013, deputies responded to the area of 32 Robinson Dr. as a citizen reported that a raccoon appeared to be sick and that children were in the vicinity. This animal was put down. On April 10, 2013, we were called again by citizens to check on a raccoon in the area of 83 Rickenbacker Dr. The caller stated that the animal was shaking and appeared to be sick. The deputy responded and advised that the animal did not appear to be aggressive and allowed it to return into the woods.
Today [April 11], we were again summoned by a caller who advised us of a sick raccoon near 78 Rickenbacker Dr. This is the incident that you are referring to. As it a few houses down the street from the initial complaint, this could have been the same animal that the deputy, one day earlier, left to return to the woods. In reference to today's incident, it is the policy of the Flagler County Sheriff's Office that when an animal is disposed of and has not been exposed to humans or animals and is on city property or a county/state road, that we will leave them and have the appropriate agency remove the body. The Deputy did make contact and he was told they would respond tomorrow, April 12.
When an animal appears to be sick, we attempt to make contact with Animal Control. The local Animal Control and Humane Society will not respond to this type of call. During recent incidents, the deputies asked for Animal Control and they were advised that they would not respond. The Flagler County Health Department will not become involved unless a human has been bitten or scratched by the animal, or there is a suspected outbreak of disease. This leaves the Sheriff's Office to deal with the issue.
It is unfortunate any time we have to put an animal down, but we are certainly not equipped to carry dead animals in the very same cruisers that we transport people in on a daily basis. It is a practice of many agencies, including FWC (Florida Fish and Wildlife Conservation Commission), to handle the situation and dispose of the animal. We sometimes will call the local Road and Bridge and we will leave the animal in the woods and notify them of the location for pick-up. The Health Department will not examine the animal unless one of the above-referenced criteria exists. I am told by the Health Department that once a the animal is dead it poses very little risk to other animals, as the disease is most likely contracted through a bite or scratch from a live animal.
While some of the people referenced in your email may have seen the animal in good health, we received calls on back-to-back days describing the animal as sick and possibly rabid. We don't like to take the chance that we would be called to a scene and leave having taken no action, which may then have resulted in a child or someone's pet being attacked by the animal, with which we did nothing.
I am very concerned about the allegations referenced in your email. I take all citizens concerns very seriously and I will investigate them with great vigor. Due to the number of incidents, I will be in contact with the Health Department and FWC in order to make them aware of the level of activity in your area. I appreciate your concern and please let me know if I can be of further assistance.