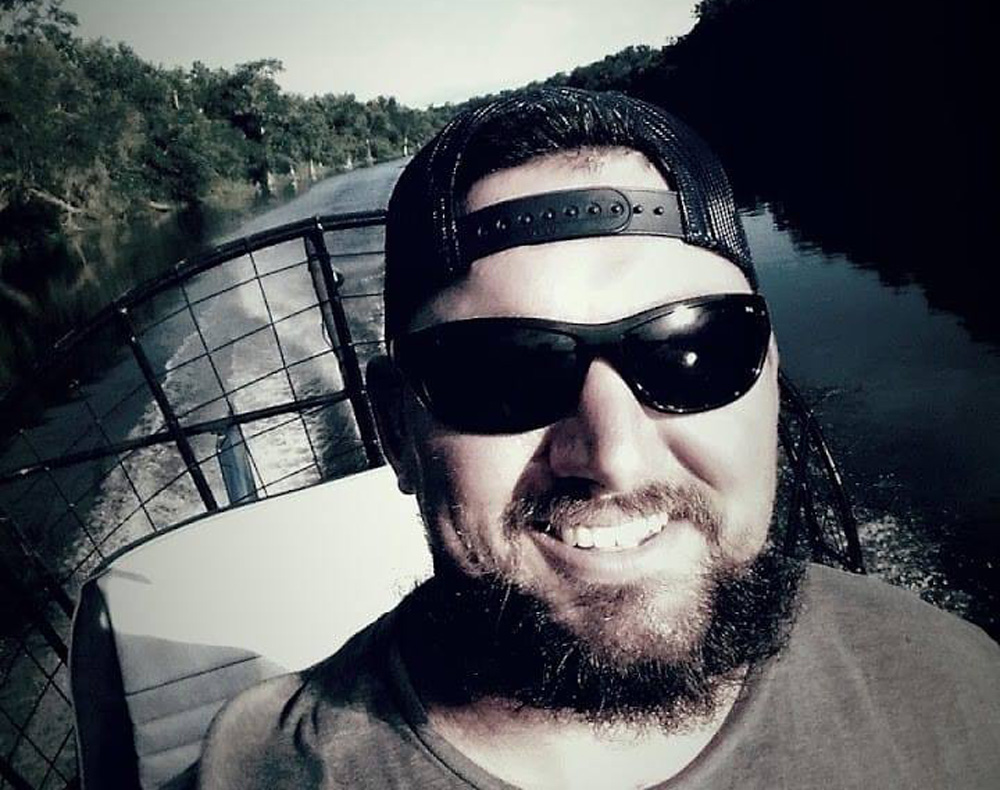 Dennis Karr Corbin, a 36-year-old resident of Live Oak in north Florida who cherished motorcycles and the outdoors, was killed early Sunday morning as he rode his motorcycle on U.S. 1 in the area of the construction zone near Matanzas Woods Parkway.
It is not precisely clear when the crash took place, because Corbin was riding alone, and a couple driving by just before 2:30 a.m. noticed the crash. The caller to Flagler County's 911 center reported seeing Corbin partially off the roadway, "not moving." At first the couple wasn't sure if it had been a crash. They called in to 911 at 2:27 a.m.
When first responders arrived four minutes later, they reported to dispatchers that Corbin was not breathing. An emergency helicopter was placed on standby as one then another Flagler County Sheriff's deputy conducted CPR until the arrival of a Palm Coast Fire Department unit and the arrival of Flagler County Fire Rescue.
Dennis Corbin was pronounced dead at 2:37.
Both sides of U.S. 1 were shut down and the Florida Highway Patrol's investigators reported to the scene. All lanes were reopened by 5:36 a.m.
FHP concluded that Corbin, who was not wearing a helmet at the time of the crash, was riding his 2013 Harley Davidson north on U.S. 1 just south of Matanzas Woods Parkway when he lost control of his motorcycle after striking a raised concrete median. The investigation is still ongoing. FHP released a report about the crash later Sunday, but it did not release Corbin's identity until today, more than 48 hours after the crash, though news of his death had already spread among his friends by Monday morning.
"You left way too early," one wrote on Corbin's Facebook page. "From the moment I met you, you touched my heart. Not an easy thing to do. Thank you for all the laughs and the smartass comments we had. It's been 2 mornings without a good morning text."
Corbin was the father of two teen children and had previously worked at the Florida Department of Transportation–the agency in charge of the ongoing roundabout construction at U.S. 1 and Matanzas Woods, intended to reduce fatalities at one of the county's most crash-prone intersections. Corbin's death was the fifth on Flagler roads this year, the second involving a motorcycle.
Reader Interactions