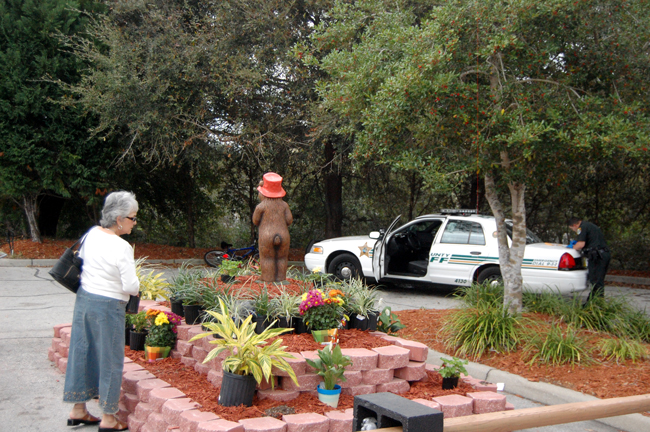 Just before 11 a.m. Saturday (Feb. 26) the Flagler County Sheriff were on the scene where a man's body was discovered around 9:15 a.m. in a wooded area on the west side of Walmart on Cypress Point Parkway in Palm Coast.
Corey Nichols, 34, of 48 Cooper Lane in Palm Coast, was reported missing around 8:35 a.m. that morning.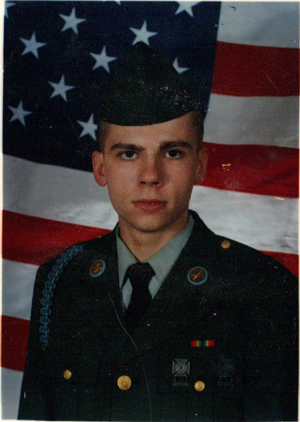 The medical examiner later in the day ruled Nichols's death accidental. "Initial investigations indicate accidental death by asphyxiation due to ingestion of chemicals," a sheriff's spokeswoman said.
Nichols had a history of inhaling chemicals–and of arrests. Last May 4 he was arrested and jailed at the Flagler County jail on one count of inhaling chemicals. He was jailed five months earlier on a similar charge, along with drug possession and leaving the scene of an accident. That month he was transferred to a rehab center. In 2009, he was jailed three times on minor drug charges.
Citing Nichols's wife, Memory, the News-Journal reported that Nichols served 10 years in the U.S. Army, and that he was a sniper in Iraq, where he suffered a traumatic brain injury when his Humvee was hit by a roadside bomb. He got out of the army in 2005 on full, permanent disability. His bike, which he rode often, was found at the scene.
The body was found in the small strip of woods and brush between the garden area of Walmart's parking lot (to the right, as you go into the lot), and Cypress Point Blvd. That area was closed off for a while Saturday morning, but had opened again before noon.