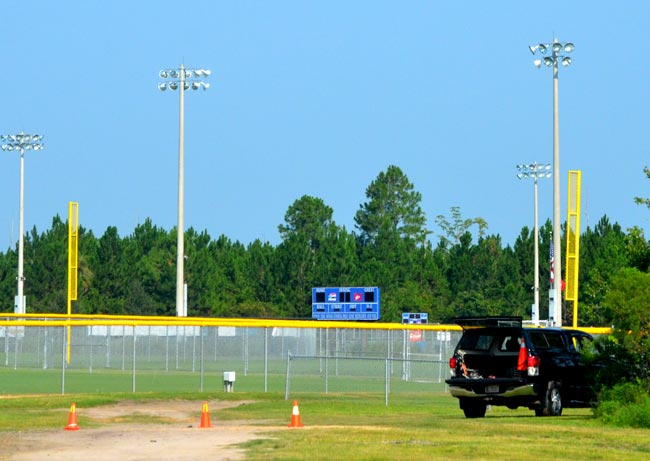 A white man in his forties was found dead this morning with a bullet to the head and a gun next to him, at the Indian Trails Sports Complex on Belle Terre Parkway in Palm Coast.
The Flagler County Sheriff's Office late Friday identified the man as Jeffrey Biermann, 41, of Palm Coast.
The discovery was made at 7:26 a.m. when a worker went to the southern part of the complex to retrieve equipment and saw the victim there. Workers have been laying out new playing fields as part of an expansion of the complex's sports facilities. The new playing fields are adjacent to Indian Trails Middle School. The body was found at the opposite end of the complex, near the older playing fields.
A zip tie was reportedly tied around the victim's neck. Sheriff's deputies, fire rescue and fire police were called to the scene and the park immediately closed.
The sheriff's office is calling it an "apparent suicide." The medical examiner arrived at the scene in mid-morning.
The identity of the victim had not been determined this morning, and the individual apparently was not carrying any identification.