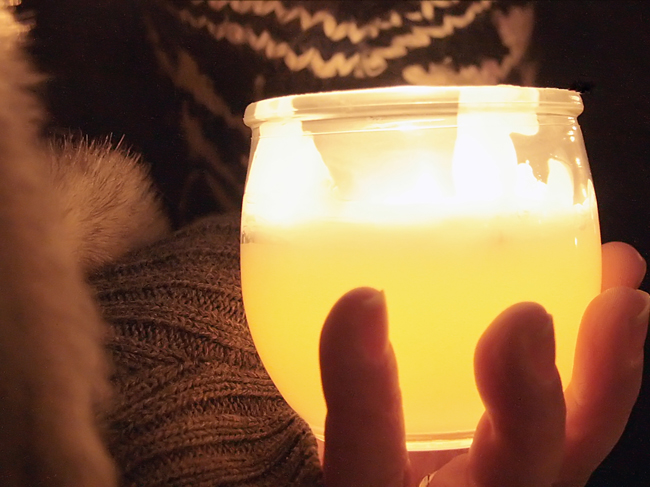 Florida's recent series of child-abuse deaths took center stage at the Capitol on Tuesday, as a report blasted the state child-welfare system and as both chambers of the Legislature signaled they would craft bills to address the system's shortcomings.
Department of Children and Families Interim Secretary Esther Jacobo briefed lawmakers on a report by the Casey Family Programs, a private group she had asked to review the spate of deaths when she was tapped to lead the agency in mid-July.
The Casey staff examined 40 recent child deaths suspected to have been caused by maltreatment. In each case, the family had at some point previously been investigated by DCF. The report concluded that child-welfare workers often failed to develop safety plans for at-risk kids or to follow up when they did. Many ignored the signs of families struggling with substance abuse, mental illness, domestic violence and other dangerous conditions for children.
"A number of babies in these families later died from asphyxia resulting from co-sleeping with parents under the influence of drugs or alcohol," noted the Casey group.
The report also found that many families need services in order to be safe for their children — including substance-abuse and mental-health treatment — but can't get them in Florida.
"I don't think any of the findings were a surprise to us," Jacobo told members of the Senate Children, Families and Elder Affairs Committee.
Jacobo was one of six panelists who briefed senators Tuesday morning about the children's deaths. The others were Judge Katherine Essrig, a dependency court judge in the 13th Circuit; Pam Graham, a professor at the Florida State University School of Social Work; Barbara Wolf, who serves on the child abuse death-review panel for five counties; Christina Spudeas, executive director of the advocacy group Florida's Children First; and Kurt Kelly, CEO of the Florida Coalition for Children, which represents the privatized community-based care agencies.
Chairwoman Eleanor Sobel, D-Hollywood, asked them to explain why Florida children are dying and to suggest legislative solutions.
Spudeas, the advocate, pointed to a lack of oversight.
"In the past five years, DCF has reduced the quality-assurance staff by 72 percent," she said. "The department's quality-assurance process and contract oversight have been decimated."
Graham, the professor, called for well-trained, professional social workers making key decisions about the futures of troubled families.
"Imagine (private investigators) who have been on the job 10, 15 years," she said. "Think of the kinds of information and experiences that they've had. Imagine a foster kid who has had the same caseworker. We know from working with foster children that it only takes one person to make a difference in their lives."
Wolf agreed with Sen. Thad Altman, R-Melbourne, on the need to bring back his 2013 bill assuring confidentiality for child death-review panels, which was vetoed by Gov. Rick Scott.
The meeting also included some testy exchanges.
Sen. Nancy Detert, a Venice Republican known for championing kids in foster care, asked Jacobo and Kelly how the community-based care agencies account for the $769 million they get yearly from the state. Known as CBCs, the private agencies deliver adoption, foster care and case management services at the regional level.
"I've heard that some of them have gone out of business, leaving millions of dollars in debt," Detert said. "I've also heard that some of them, in order to manage their budgets, are taking some of the money that was meant for the kids through the independent living program. Where's the responsibility and accountability?"
Kelly said the CBCs were accountable to the Legislature, the courts and their own boards of directors.
Jacobo said if the CBCs misuse their funding, the department can bring in an inspector general and ask for repayment out of non-state funds.
"If they've gone out of business, they can't pay it back," Detert said.
Jacobo and the writers of the Casey report also addressed the House Healthy Families Subcommittee later Tuesday. Chairwoman Gayle Harrell, R-Stuart, has led her panel through three meetings on the child deaths.
Jacobo told House members she asked the CBCs to analyze which services are available in their regions, with special attention to children with disabilities, substance abuse, mental health issues and domestic violence — all key factors highlighted in the Casey report.
"It's a matter of what services are available and what services CBCs can leverage in their communities," she said
The good news for DCF was that the Casey report said Florida's new safety methodology "appears to be well designed to address many of the problematic child protection practices identified in this review."
Both Harrell and Sobel say they anticipate bringing committee bills on child protection to the 2014 Legislature.
"I'm hearing a lot about process and not a lot about solutions," Detert said after the meeting. "But I think the solutions are probably going to come from our side of the table."
–Margie Menzel, News Service of Florida