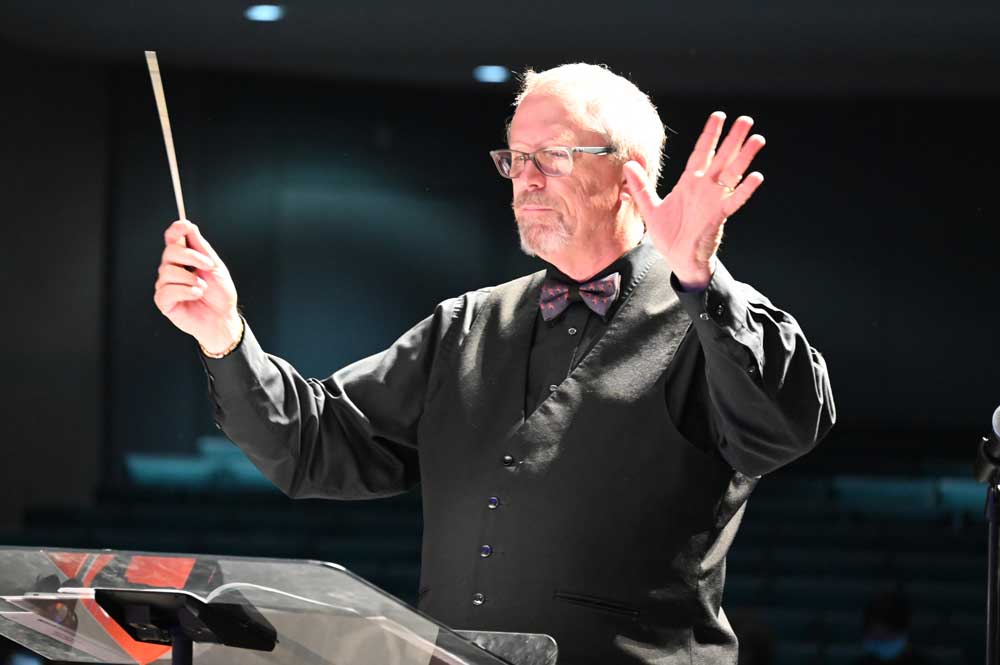 The Daytona Solisti Chamber Orchestra's annual "Romancing the Strings" concert will feature an arrangement of a work that one music scholar called an "Everest" – Johann Sebastian Bach's Chaconne in D minor.
"Romancing the Strings," which Daytona Solisti presents every year around Valentine's Day, will this year showcase Baroque masterpieces. This year's performance, on Feb. 26, will include two works by J. S. Bach, his Concerto for Two Violins in D Minor featuring violinists Zoriy Zinger and Olga Kolpakova, and a string orchestra transcription of his monumental Chaconne in D Minor from Partita No. 2, BWV 1004.
Antonio Vivaldi's "Winter" Concerto from his "The Four Seasons" will be performed by violin soloist Paulo Torres. The Overture Op. 2 No. 2 by English composer William Boyce will open the concert, and German composer Georg Philipp Telemann's Don Quixote Burlesque will conclude it.
Daytona Solisti is comprised of professional musicians from around Central and Northeast Florida and is celebrating its 17th concert season this year. Music Director Susan Pitard Acree conducts the orchestra.




"Romancing the Strings" will be presented at 3:30 p.m. Sunday, Feb. 26, at Lighthouse Christ Presbyterian Church, 1035 W. Granada Blvd., Ormond Beach. The performance is part of the 2022-2023 concert season of Daytona Solisti, which is in residence at the church. A $20 donation is requested at the door. For more information, call Acree at 386-562-5423, or go online at daytonasolisti.com for additional information and directions.
Bach's Chaconne in D minor is actually the fifth and last movement of his Partita No. 2 in D minor for solo violin. This performance will feature a transcription of this work for string chamber orchestra by Solisti principal cellist Joseph Corporon. Some music historians believe Bach, who lived from 1685-1750, wrote this partita, and especially the Chaconne, to commemorate the death of his first wife, Maria Barbara Bach, who died in 1720. Bach's Chaconne is "an Everest . . . a supreme challenge to all who attempt it — lengthy, complex, virtuosic and awe-inspiring," said Scott Foglesong, a musicologist writing for the San Francisco Symphony.
"Romancing the Strings" also will include Bach's famous Concerto in D Minor for Two Violins, featuring violinists Zoriy Zinger and Olga Kolpakova. Music scholars debate whether Bach composed the work, also known as the "Bach Double Concerto," between 1717 and 1723 in Cöthen, or around 1730-1731 in Leipzig. However, many agree, as the Portland Bach Experience proclaimed on its website, that the double concerto "is one of the maestro's most beloved pieces" and is at turns "cheery, expressive, relentless and moving."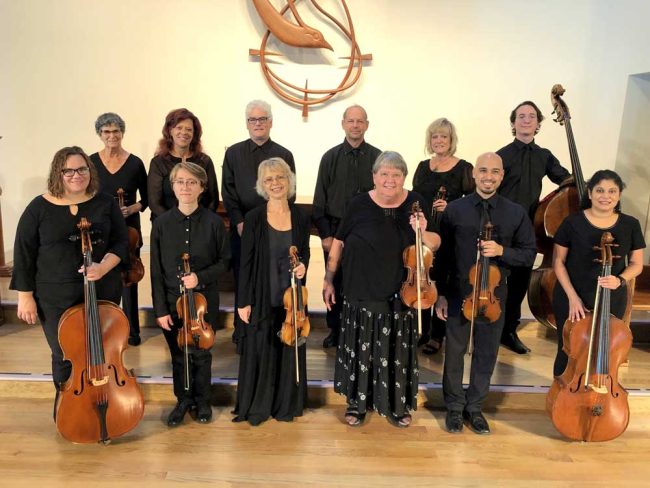 Italian composer Antonio Vivaldi wrote "The Four Seasons," a group of four violin concertos, around 1718-1720. When they were published in 1725, Vivaldi took the unusual step of having each concerto accompanied by sonnets. Although scholars are uncertain whether Vivaldi himself wrote the poems, they elucidate the spirit of each season that his music was intended to evoke.
An English translation of the "Winter" sonnet, as cited on baroquemusic.org, concludes with: "We tread the icy path slowly and cautiously, for fear of tripping and falling. Then turn abruptly, slip, crash on the ground and, rising, hasten on across the ice lest it cracks up. We feel the chill north winds coarse through the home despite the locked and bolted doors. This is winter, which nonetheless brings its own delights." The Solisti performance of "Winter" will feature violinist Paulo Torres.




"Romancing the Strings" also will include William Boyce's Overture in A Major, Op. 2, No. 2,and Georg Phillip Telemann's highly programmatic "Don Quixote Burlesque."
Acree founded Daytona Solisti in 2005 soon after she moved to the Daytona area from Atlanta. She previously played violin in the Atlanta Symphony Orchestra for 22 years. Each year Daytona Solisti presents a concert series featuring performances by the Daytona Solisti Chamber Orchestra, the Rickman-Acree-Corporon Piano Trio, and solo performances by pianist Dr. Michael Rickman. The ensembles are composed of professional musicians from throughout Central Florida and Northeast Florida, with core members residing locally.
Solisti's 2022-2023 season will conclude with its annual Beethovenfest chamber orchestra concert at 3:30 p.m. Sunday, March 26, also at Lighthouse Christ Presbyterian Church. The program will feature Dr. Rickman performing Beethoven's Piano Concerto No. 2.
Reader Interactions