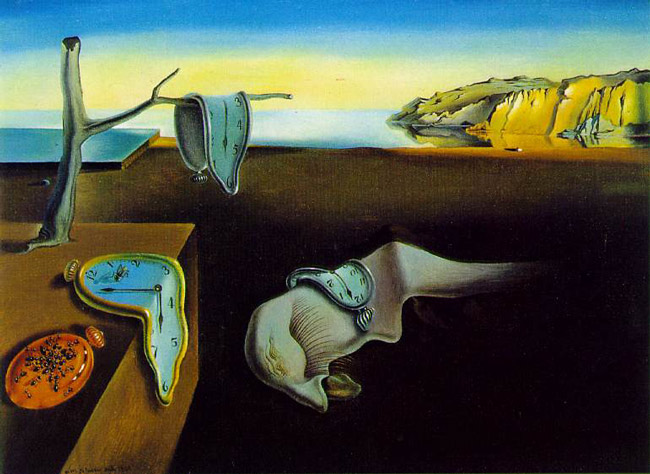 Daylight Saving Time kicks in at 2 o'clock Sunday morning, March 8, 2015, when clocks must be sprung forward an hour. Daylight Saving Time (not daylight savings) will be in effect through Sunday, November 1, when clocks will be turned back an hour. Here's a brief history of Daylight Saving Time.


Daylight Saving Time was extended by a 2005 law (H.R. 5530) from the second Sunday in March to the first Sunday in November, supposedly because it would save 100,000 barrels of oil a day and reduce crime, as several members of Congress claimed. The claim is not supported by evidence. Daylight Saving Time may well cause more energy consumption as driving increases and air conditioning stays on longer to cool down houses on sunny evenings. The switch was a victory for retailers and other merchants who see in Daylight Saving Time extended incentives to shop. The Sporting Goods Manufacturers Association and the National Association of Convenience Store had lobbied especially hard to have Daylight Saving Time Extended. The law kicked in beginning in March 2007.
Michael Downing, author of Spring Forward: The Annual Madness of Daylight Saving Time (Shoemaker & Hoard, 2005), derided the notion that Daylight Saving Time had appreciable benefits in a column for The Times: "First, the trick of shifting unused morning light to evening was intended to exploit long summer days, when sunrise occurs between 4:00 and 5:00 a.m. Standard Time – hours of daylight that do not exist during the short days of March and November. Second, after nearly 100 years, daylight saving has yet to save us anything. […]That most Americans still believe we save daylight to help farmers tells you something about the quality of debate on this perennial controversy. In fact, farmers hated daylight saving. They needed morning light to get their dairy and crops to markets, and they were powerful enough to rally popular opinion against the law. For that reason, except during the Second World War, Congress did not dare to pass a national daylight saving policy for almost 50 years.
[…]Richard Nixon infamously mandated year-round daylight saving in 1974 and 1975. This decision did not soften the blow of the OPEC oil embargo, but it did put school children on pitch-black streets every morning until the plan was scaled back. A Department of Transportation study concluded that Nixon's experiment yielded no definitive fuel saving. It optimistically speculated, however, that daylight saving might one day help us conserve as many as 100,000 barrels of oil a day. Based on that projection and the hope of reducing street crime, in 1986 and again this year Congress extended daylight saving by a month. But there has been no corresponding reduction in oil consumption or crime."
Still, congressman after congressman stood on the floor of Senate or House chambers, advancing the spurious claim of the 100,000-barrel-a-day saving. Downing continues: "Sure, later sunsets will encourage Americans to go outside – to the mall or the ballpark – but this will only put more cars on the road for more hours of the day. The petroleum industry recognized daylight saving's potential to increase gasoline consumption as early as 1920. And it is a sweet deal for retailers: candy makers have long lobbied to extend daylight saving past Halloween. In 1986, the golf industry told Congress the extension would boost fees and retail sales by as much as $400 million annually. The barbecue industry saw a $150 million bonanza. And 7-Eleven convenience stores stocked up for a $50 million rise in sales."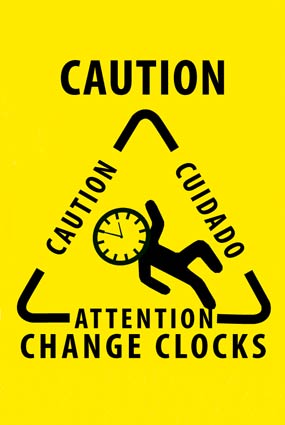 Sen. Mike Crapo, the Idaho Republican, in June 2009 asked his constituents in June 2009 to "share with me how high energy prices are affecting their lives, and they responded by the hundreds." One response was from a woman called Sheryl: "I know that it is hard to know what to do to help the situation, but I have one solution that would benefit us. Get rid of daylight savings. Not only do my children (and I) have a hard time adjusting to the time change every spring and fall, but I honestly feel it causes us to use more energy. We have to stay up until nearly midnight every night just to allow the house to cool down. My children also stay up later because it is still light outside until 10 p.m. so it is easy to lose track of time. I believe one of the states did a study as well and found that daylight savings does indeed cause us to use more energy not less. My son just returned from visiting family in Arizona, and he is ready to do away with daylight savings as well. Please consider this as a potential help to our energy problems."
A little history: Bill Kauffman, reviewing the Downing book for the Wall Street Journal in 2005, wrote: "Ben Franklin proposed the conservation of daylight in a whimsical 1784 essay, but the real father of Daylight Saving Time was British architect and — crucially — golfer William Willett, who deplored "the waste of daylight" in a 1907 pamphlet. The British royal astronomer ridiculed Willett's plan, suggesting instead "that between the months of October and March the thermometer should be put up ten degrees." It took the exigencies of World War I to convince governments to adopt Daylight Saving Time. (The claim was that it would cut back on energy use, though evidence was scant.)
"[…]Indifferent to the arguments of the daylight-mad Chambers of Commerce, cows proved unwilling to adjust their milking habits to the new time. Nevertheless, President Wilson smugly lectured husbandmen that the farmer's "life and methods are more easily adjusted, I venture to think, than are those of the manufacturer and the merchant." […]In 1942, FDR reimposed DST as a year-round measure. He called it "war time." Once again, peace brought repeal, and the states of the union tick-tocked, as Mr. Downing puts it, in "horologic schizophrenia," which also goes by the name of federalism. By 1965, 18 states observed DST, 12 did not, 18 more "halfheartedly participated," and contrarian North Dakota and Texas observed "daylight in reverse," winding their clocks back one hour. Calculating interstate airline and bus schedules was a job for savants."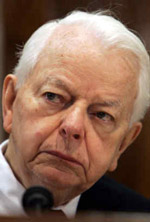 On March 23, 2007, Sen. Robert C. Byrd, the West Virginia Democrat who was fond of taking up the Senate's time with long tangeants into ancient history and the recitation of poetry that had nothing to do with the business at hand, began his remarks that day with a few lines from Christina Rosetti, then marked the vernal equinox "when the day and night are, briefly, in perfect balance. It is the first day of spring."
Byrd continued: "This year, of course, the early switch to daylight savings time has created the illusion of an earlier spring with the artificial and arbitrary establishment of darker mornings and longer evenings. I, for one, am happy to welcome an early spring. It is my favorite season, full of new hope and untarnished promise."
He went on. And recited another Christina Rosetti poem.
Note: this article was originally published in 2012.