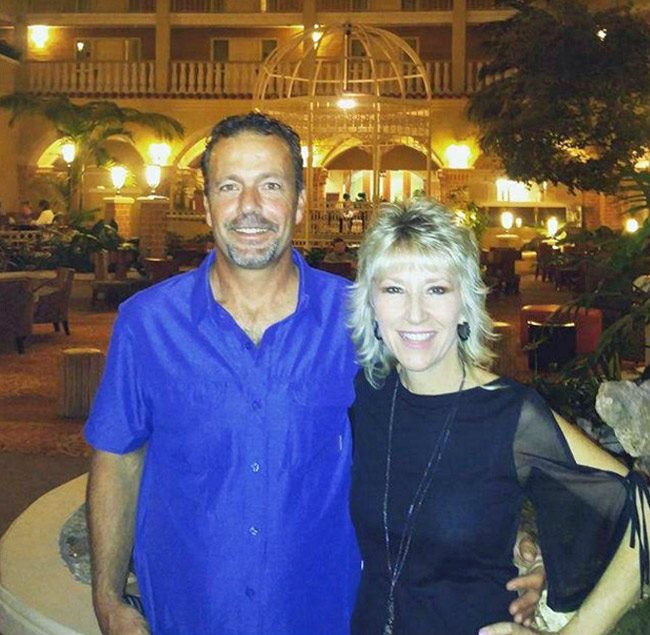 An Obituary
David Dalecki, 47, passed away on March 22. He was born on July 3, 1969 to Kay Love and Theodore Dalecki.
He is survived by his wife of 23 years, Cindy, his sons Dalton and Tyler, a brother, Theodore Dalecki, a sister, Suzanne Dalecki, his great-grandmother, Faye Eller, his stepmother Elaine Hofflinger and stepbrothers Tyson and Christian Seaman, as well as aunts, uncles and cousins. He was predeceased by his mother and father.
A true Floridian, his family moved to Florida when he was just 6 months old. He grew up in a loving home, enjoying an active childhood in DeBary, exploring the outdoors on 4-wheelers while falling in love with nature.
Cindy's "Dave D." adored her with a kind of love envied by all those around them, and she loved him just the same. More than just soul mates, they were the best of friends and everyone knew it. They met when she worked for a bank in DeBary. Dave was so shy, he could barely ask her out. Their first date was at 701 South in Daytona Beach in 1989, 28 years ago. They married in 1994. They lived in Orlando, then Edgewater for a short time, then moved to Ormond by the Sea in 2002 to be closer to Cindy's parents, when Cindy was pregnant with Tyler, their youngest son.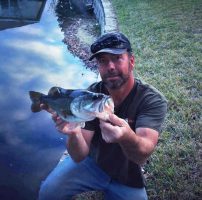 Dave started Got Tools, his home-remodeling business, in 2003. If asked, his customers would say that when it came to any work he performed for them, he was reliable, honest, committed, caring, and a bit of a perfectionist.
When he wasn't working or sharing time with Cindy, he was outside. He loved surfing, riding mountain bikes, fishing, skurfing, wakeboarding — mostly in the company of his sons and their friends.
And then there are all those boys. Not only did Dave raise his own sons, he loyally served as father figure to their friends who didn't have a true dad in their life. Over time, the Dalecki house evolved into 'home base' for those boys and their friends. It was a safe spot, a place to be fed, to be educated, and to be loved. With that famous twinkle in those kind hazel eyes of his, whatever Dave was doing – out on the waves, hanging out in the man cave, or cooking his famous breakfast pie – Dave was always there with them, with Cindy right behind him.
His dedication to people and his community didn't end with his family. He was also committed to volunteering with the Flagler Beach Rotary as the "grill master" every First Friday in Flagler Beach, as well as picking up food to feed families in Pierson. He figured out how to follow his passion and do good in the world. Dave traveled to Nicaragua the past two years delivering clean water systems (via Waves for Water) to remote villages there. He was also involved with the Tommy Tant Memorial Surf Classic, setting up a Waves for Water booth and helping spread the word about Marfan's Syndrome.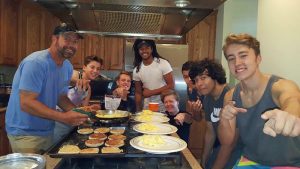 Dave's quiet, gentle soul will be remembered by everyone he ever met and beyond.
Dave will be honored at Craig-Flagler Palms Funeral Home this Sunday, April 2. Cindy and family will receive their family and friends at 2 p.m. inside and will host a celebration of life immediately afterward, beginning at 4 p.m. outside on the grounds of the memorial gardens. Everyone is welcome and encouraged to wear tropical beach casual clothing. All surfers are invited to a 'paddle out' in Dave's honor on Saturday, April 1, at 9:30 a.m. on the south side of the Flagler Beach Pier.
If friends desire, contributions can be made by check (made payable to Cindy Dalecki) or by cash deposit at Intracoastal Bank. Electronic donations may be made through www.paypal.me/dalecki. The account will be used to offset college expenses for Dalton and Tyler and also to help install portable water filters to help children without access to clean drinking water in other countries. The Rotary of Flagler Beach is dedicating the organization's station at the next First Friday, April 6, to David. The Rotary will be serving burgers, hotdogs, sausage and peppers and funnel cakes and all proceeds will go to the family. Donations can also be dropped off to their tent that night.