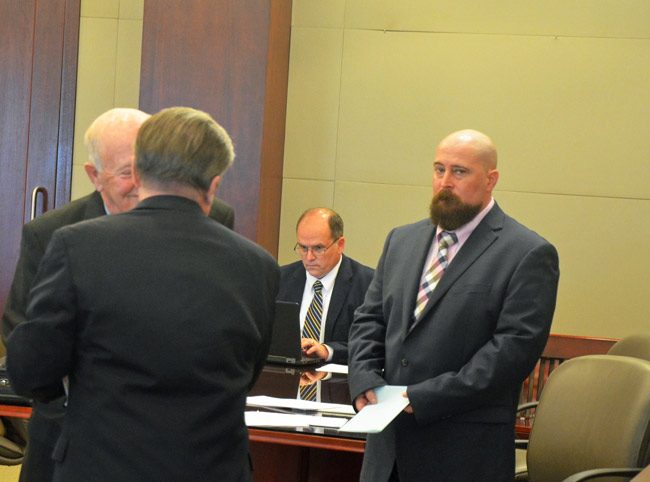 Two and a half years after what could have been a bloodbath at European Village, Daniel Noble, who had brandished an assault rifle at patrons there, was facing eight to 35 years in prison when he appeared before a circuit judge in Flagler County court Friday.
He got seven years' probation.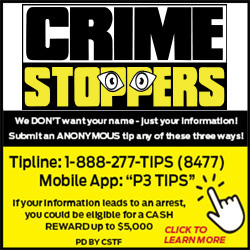 It is the most radical downward departure from a mandatory minimum sentence in recent memory. The sentence left one of Noble's victims in disbelief.
"It's completely ridiculous what he got after what he did," Vassili Mironov said today. "But I'm not the judge, it's not up to me." Mironov, like Noble, is a military veteran. He said he doubts Noble would have been treated so leniently had he had a background and name that sounded Middle Eastern—or Russian, like Mironov's. Mironov said he himself was treated differently from the way Noble was subsequent to the European Village attack, whether by local police or by the Veterans Administration. "Imagine if this guy was from the Middle East, he could have gotten whole complete different sentence."
The night of March 15, 2014, Noble, then a 37-year-old Palm Coast resident, got into an argument with patrons at European Village's Europa Lounge, went home, changed into fatigues, armed himself with two hunting knives and an Uzi-style assault weapon, and returned to European Village.
He entered the area through Mezzaluna's kitchen—dressed like Rambo, witnesses would later say—told a kitchen attendant that he was going to "the next fucking room," then appeared in front of Europa, where he pointed the weapon at Mironov and Roman Dubinschi, two of the three men Noble had words with earlier. They jumped him, trying to disarm him. He fired two shots and took out one of his knives, stabbing Mironov in the eye and both his hands, and injuring Dubinschi, before the two men, joined by a third friend—Joshua Auriemma—managed to disarm Noble.
Noble was arrested and initially charged with attempted first-degree murder. Mironov and his friends were never recognized in Palm Coast or Flagler County for possibly averting a bloodbath. Their own arrest the same week on dubious charges, soon dropped, may have tarnished their reputation, though Flagler Beach government agreed to settle a lawsuit for false arrest with Mironov, for $6,000, in March, and the International Peace and Film Festival in Orlando recognized the three men for their bravery last year.
Over time, Noble's case evolved from a first-degree murder charge to charges of aggravated assault. His competence to stand trial became an issue. He is a veteran of the Iraq war, where he was wounded. He suffers from Post-Traumatic Stress Disorder, is on 100 percent disability and was diagnosed an alcoholic and a victim of a "traumatic brain injury," according to court papers. The court was lenient with him, allowing him in an unusual departure to seek treatment at a veterans' facility in Indiana pending trial. Just before Christmas, he pleaded guilty to two counts of aggravated battery and a count of aggravated assault.
When his criminal scoresheet was tallied, the result was plain: according to Florida's sentencing rules, his minimum prison sentence was to have been eight years. He was facing a maximum of 35 years in prison.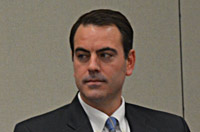 Noble's attorney, John Tanner, a former state attorney in the judicial circuit that includes Flagler County, argued in a pre-sentencing motion that the judge should apply what's called a "downward departure" from the mandatory minimum. Judges are allowed to do so, as long as they justify their ruling.
"This is an exceptional case in which a sentence in accordance with the sentencing guidelines would destroy the life of an American hero and result in a grave injustice," Tanner argued. "Considering the totality of the facts and circumstances in this case, Daniel Allen Noble prays that this Court will wisely exercise its judicial discretion and enter a sentence which is a substantial downward departure from the sentencing guidelines."
On Friday, Circuit Judge Matthew Foxman did just that. Acknowledging that the incident could have gone "radically differently," he sentenced Noble to seven years' probation, and charged $150 for investigative costs. (Foxman, who is back in Volusia County court, had presided over much of Noble's case when he was presiding over Flagler County's criminal court, and had shown pronounced sympathies for the veteran along the way.)
"They glorified him as a war hero and all of that," Mironov, who took part in the sentencing hearing from Louisiana by teleconference, said. "What this man did to me, it messed up a good part of my life. I still suffer from it every day, it affects people around me and my wife, my personal relationships, so I see he only got probation after what he did, it's—I don't know. It doesn't seem fair. He changed me as a person. I used to be friendly, polite, now I'm irritable all the time, I can't talk to people, I can't concentrate at work." Mironov, who was twice deployed in the Persian Gulf when he was in the Navy, is trying to pursue a career in law enforcement.
Tanner in his filings to the court included numerous images of Noble as a serviceman, in Iraq, in Kuwait, along with letters from family and friends of Noble's, among them a letter from his brother, Bryan Noble, the town Marshal at the Odon Police Department in Indiana. "When he returned home from the war," Bryan Noble wrote of his brother, referring to his sunny personality, "that light seemed to fade. You could tell by the look in his eyes and the change in his personality that he had seen and done things that tainted his inner glow, bringing it to a dim fade, if existing at all."
Mironov said he'd seen Noble's eyes "light up like fireworks" that night at European Village, before Noble had gone home to change into his Rambo outfit. The reason: Noble was told that Mironov and his friends were of Russian extraction, which got Noble agitated. He thought they were part of the Russian mafia, Mironov said, and Noble wanted to "exterminate" him and his friends.
Those speaking and writing on Noble's behalf note, as his brother did, that "there are no excuses for what has happened." Noble himself says he does not remember the night at European Village.