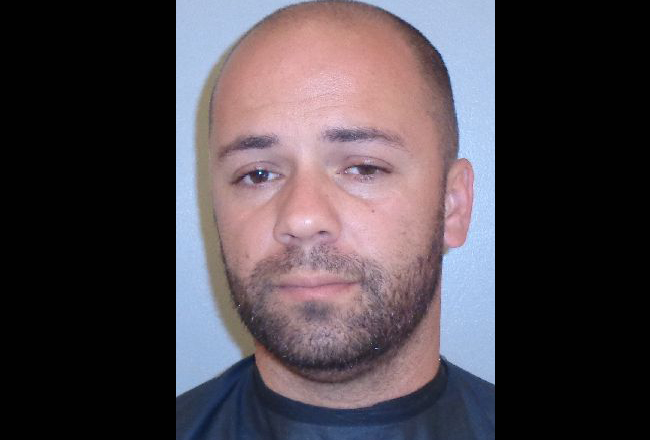 Almost five years ago Daniel Muller, now a 30-year-old resident of 7 Lindberg Place in Palm Coast, faced a domestic battery charge. The charge was dropped. The following year, however, his wife took out an injunction for protection against him. He was to have no contact with her. He was to stay at least 500 feet clear of her residence. The injunction, a Flagler County Sheriff's report states, had no expiration date.
On Wednesday, Muller was arrested and jailed on charges of domestic violence battery, abuse of a disabled person–his wife, who does not have full use of her legs, uses a mobility scooter–, a felony, and violation of an injunction.
The alleged incident that led to his arrest unfolded after 8 Wednesday morning. The victim told a Flagler County Sheriff's deputy that Muller "was pushing her scooter and grabbing her by her arms," according to Muller's arrest report. The deputy could see several injuries on the victim.
Her left foot was bruised. She also had some abrasions and bruises on both her wrists, which she attributed to Muller grabbing her by the wrists tightly. There was blood between her ring and middle finger, and two small scratches on the left side of the face, by the eye, which she said was the result of the struggle.
She told the deputy that the couple had been arguing about money. "She stated she needed money, and he would not give her any," the report says. "She stated that in the argument, she 'smacked' his car and he 'got pissed, got out of his car, and started pushing me.'" The victim said that as Muller was pushing the scooter, her foot got caught under the wheel, causing her to bruise. Muller than allegedly took away the scooter's key, rendering his wife immobile. He then put the key back in the scooter and began pushing her around, only to remove the keys when she attempted to call 911.
The deputy interviewed Muller, who said, according to the report, that "his wife has been treating him in a disrespectful manner and she was smacking him and his vehicle. Daniel [said] that he was tired of the way [his wife] has been treating him. He [said] he did not strike [her] but he did push her chair and he did grab her arms."
Muller remained at the Flagler County jail Thursday afternoon on $2,500 bond.
Muller's Facebook profile lists him as a FedEx delivery man and shows him still "married" to his wife, and features him, her and a young child in his profile picture. His photo album includes the picture of a mug imprinted with the words: "My husband has an incredible wife." A mug returning the compliment does not appear in the album.