Last Updated: April 22, 4:01 p.m.
The CVS pharmacy on State Road 100 in Flagler Beach, across from the Publix shopping center, was the scene of an armed robbery this afternoon, just after 5 p.m. No one was hurt, and the suspects were caught, a Flagler County Sheriff's Office spokesman said.
The robbery took place at 5:05 p.m. Oxycontin, again, was the motive. Oxycontin and Oxycodone are addictive prescription pain killers that have become the common denominator in numerous pharmacy robberies lately, including two earlier last week–in Volusia and St. Johns counties–that triggered a high-speed chase through Flagler County, from south to north. Those suspects were arrested in St. Johns County.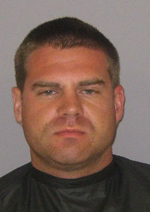 The robbery at the CVS, at the intersection of SR100 and John Anderson Highway, involved two men: Matthias Sieber, 26, of 125 Raintree Circle ion Palm Coast. He is charged with aggravated assault with intent to committee a felony, robbery with a weapon and trafficking in oxycodone. He is being held in the Flagler County Inmate Facility in lieu of $40,000 bond. And Joseph Milici, 32, of 45 Kanakakee Trail. He is charged as a principal to armed robbery, aggravated assault and trafficking. He also is being held on $40,000 bond.
A store clerk reported a man wearing a hoodie and dark glasses had demanded oxycodone. That was Sieber, who is a native of Berlin, Germany. Sieber, according to the clerk, displayed a handgun that was tucked in his waistband.
Sieber and Milici got into a small white car and drove down John Anderson Highway, and were at one point detected heading toward U.S. 1 on Old Dixie Highway.
Units of the Flagler County Sheriff's Office, the Volusia County Sheriff's Office and the Flagler Beach Police Department converged on the area. The on-ramp to I-95, from Old Dixie Highway, was closed. The suspects were stopped on Old Dixie on the approach to I-95, and arrested.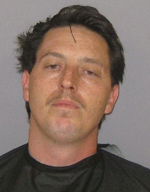 Before the arrest, deputies reported that one of the suspects threw out the gun and 10 bottles of the prescription drug out of the window of the vehicle. Sheriff's K-9 units recovered all the discarded property.
As of 7 p.m., business had returned to normal at the pharmacy. At 6:45 p.m., several sheriff's office units were still in the parking lot, and a Flagler Beach Police Department unit, one of its cops carrying several yellow manila evidence envelopes, drove away. The arrest was carried out by the Flagler County Sheriff's Office, but it's a Flagler Beach case.
Sieber has been arrested a half dozen times in Volusia County, going back eight years, including several recent arrests on grand theft charges.