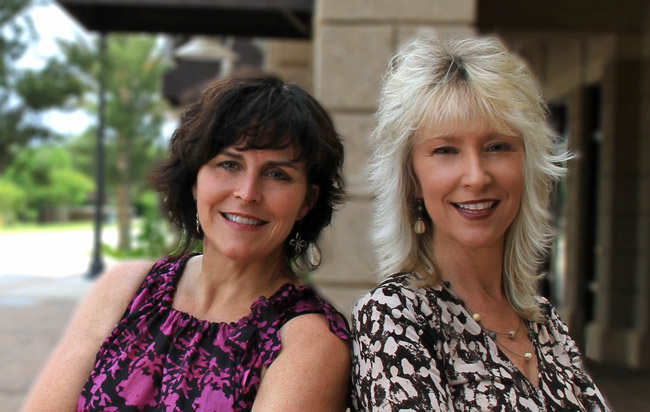 Kim Fitzgerald's Curley Tail Design is celebrating its 16-year anniversary this year, all 16 of them as a home-based business. Cindy Dalecki's Marketing 2 Go celebrated its fourth year in March. This week, the two businesses announced their joint move to offices in Palm Coast's Town Center, next to the law firm of Chiumento Selis Dwyer.
"I've been contemplating moving out of my home office for about a year now," Fitzgerald said. "I utilized the services of Joe Roy from the Palm Coast Business Assistance Center and he encouraged me to move, so I am making the move in order to grow my business."
Marketing 2 Go is moving from 1 Florida Park Drive North. "I feel blessed to have the opportunity to help lead the way at Town Center," Dalecki said. "This area is primed to become a 'high tech corridor' in the years to come, and we want to be sure that Marketing 2 Go is positioned to be a part of it." Their most immediate neighbor to come, however, will be the much anticipated Palm Coast City Hall, going up within a stone's throw, and due to be completed by the end of 2015.
"Curley Tail Design and Marketing 2 Go are perfect examples of the exceptional talent that exists in Flagler County," said Helga Van Eckert, executive director of the Flagler County Department of Economic Opportunity. "These success stories, benefiting from and adding to the growth in the local economy, serve as catalysts for our continued growth."
Curley Tail Design provides every commercial design service imaginable. Marketing 2 Go is a social media strategy, public relations, and marketing firm in Volusia and Flagler.