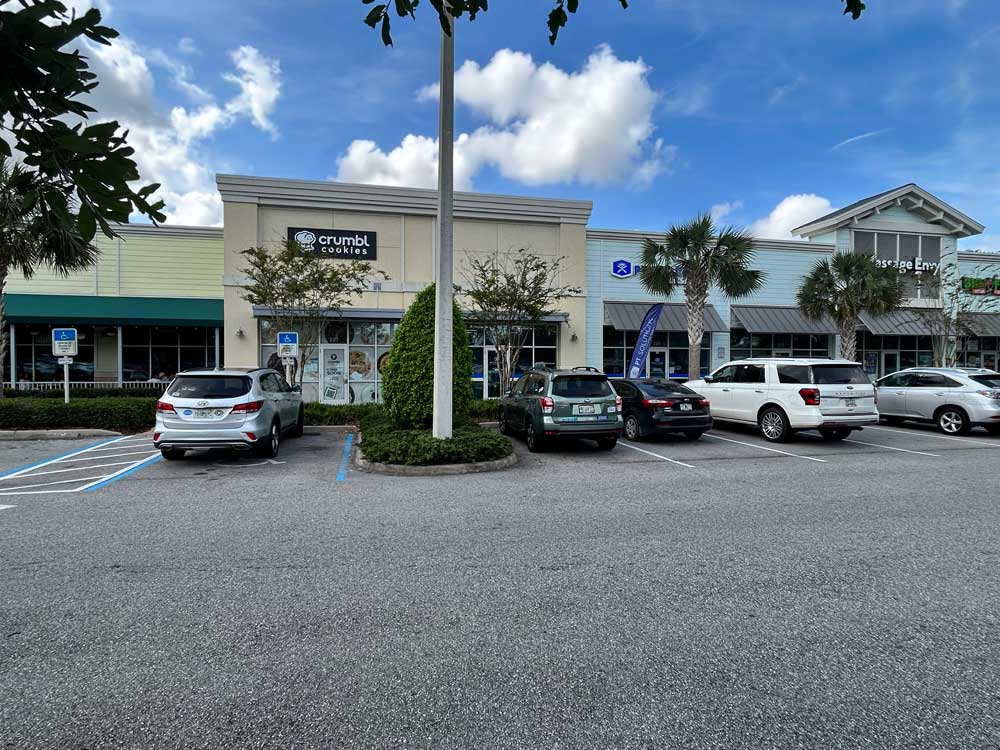 Crumbl Cookies, the barely six-year-old company that started with one store in Utah and has since grown to over 600 bakeries in 49 states, is preparing to open its first store in Palm Coast, in the Island Walk shopping center.
The store, located between Metro Diner and PT Solutions, is about halfway through its $300,000 interior build-out and permitting, according to city documents. The permit was issued on Feb. 2. Its likely opening is later this spring.




The company describes itself as "the nation's fastest-growing cookie delivery and takeout company."
"Our cookies are delicious and take any celebration to the next level," says Crumbl CEO and Co-founder Jason McGowan in a standard release. "We offer takeout, local delivery, curbside pickup, nationwide shipping, and catering." McGowan started the company with his cousin Sawyer Hemsley , the company's chief operating officer. The company also has a "Chief People Officer" (Courtney Dursteler)
One of the company's trademarks is its pink packaging–from small pink boxes to large ones, including a four-pack, its most popular (not unlike the small pink box of cookies Ted Lasso bakes and presents his boss at the beginning of each day in the popular Apple television series). Another is its changing menu: it changes every week, ensuring a steadier stream of return customers.
The company did not respond to an email seeking information about the local franchisees and a more precise opening date.
The initial investment necessary to begin operation of a Crumbl franchised business ranges from $347,666 to $691,783, according to the company's Franchise Disclosure document, though the initial franchise fee is $50,000, plus a training fee of $8,000 and an affiliate fee of between $10,650 and $12,650. " In addition, we may require you to buy from us or our affiliate a general equipment package, including ovens, mixers, and related equipment, estimated to be between $64,850 to $102,800," the document states. Franchisees pay 8 percent of gross sales in royalties to the parent company, and 2 percent in marketing fees.