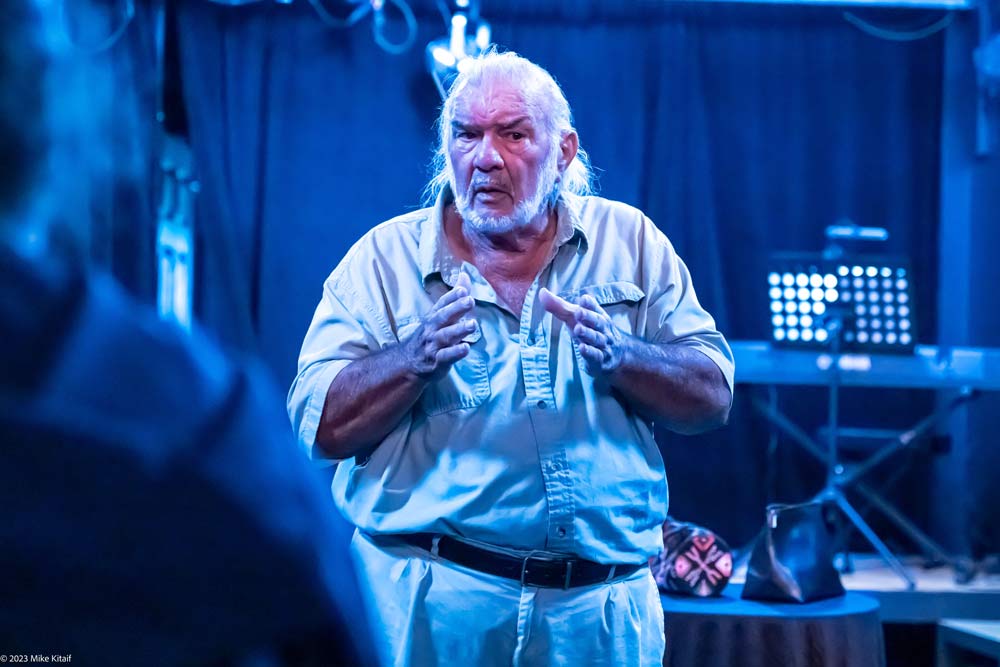 "I Love You, You're Perfect, Now Change," the musical comedy that opens City Repertory Theatre's 2023-24 season on Friday Sept. 15 at its Palm Coast venue, captures that quintessential moment in a love relationship.
"I'm a woman, I gotta pee and I'm pissed!" So scream-sings the female character to her significant other during an outing portrayed in the song "Waiting."




OK, maybe playwrights from Homer and Shakespeare to George Bernard Shaw and Neil Simon didn't quite portray the love thing this way. But "I Love You, You're Perfect, Now Change" reveals that, millennia after Helen of Troy plunged the ancient Greeks into war, love remains, as cast member Beau Wade says, a "hot topic."
The thirty-plus vignettes of "I Love You . . ." depict the joys, mysteries, befuddlements, stumbles and triumphs of love, from the anticipation and anxieties of a first date ("Cantata for a First Date") to deception ("A Stud and a Babe"), more dating ("The Very First Dating Video of Rose Ritz"), coitus interruptus ("Sex and the Married Couple"), love after love ("Funerals are for Dating") and more.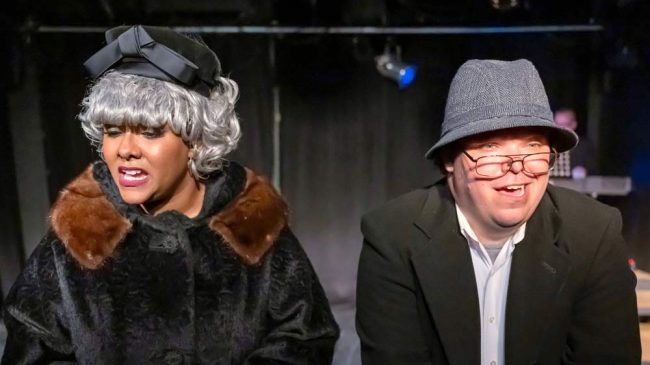 "I Love You, You're Perfect, Now Change," with book and lyrics by Joe DiPietro and music by Jimmy Roberts, became the second-longest running Off-Broadway musical after opening in 1996, and the play was nominated for the Outer Critics Circle Award as Outstanding Off-Broadway Musical.
While "I Love You . . .," with its tales of dating anxieties, a guy enduring a chick flick and kids screaming in the back seat of the car, falls on the more conventional side of theater, City Rep's upcoming season – its thirteenth – finds the troupe once again offering a head-spinning mix of plays.
The season includes heady classics rarely staged in East-Central Florida: "Educating Rita" and Edward Albee's unnerving "The Zoo Story." There are acclaimed but off-the-radar, even experimental works: "Vinegar Tom," Caryl Churchill's Brechtian take on 17th-century witchcraft trials, and Iranian playwright Nassim Soleimanpour's bizarro, undirected "White Rabbit Red Rabbit." Contemporary works include "Edges: A Song Cycle" and the comedy "Hysteria," wherein Salvador Dalí meets Sigmund Freud. (See below for a more detailed take on City Rep's new season.)
The title of "I Love You, You're Perfect, Now Change" is "pretty indicative of a lot of real-life relationships," says Elizabeth Post, one of the seven-member ensemble cast. "You spend forever looking for (reverts to an airy, seductive voice) your perfect dream someone, and as soon as you meet someone you're like 'All right, fix this and let's fix that.' "
"The title for me speaks quite accurately," says Andre Maybin, punctuating his observation with a hearty, sardonic "Ha!"
"I'm in my 30s but I am old enough to have gone through a divorce," Maybin adds. "So I do understand the idea behind it."
Poll the cast and crew about what scenes resonate most with them – or that even seem oddly autobiographical – and their replies are as varied as the pick-up lines of a barfly lothario.




Director and CRT co-founder John Sbordone notes the song "A Stud and a Babe" is "a wonderful scene early on in the play. It's two very shy, awkward people who are unable to communicate at all" as they take on the personas of the title.
Sbordone adds: "One of my favorite lines is from the T.S. Eliot poem 'The Love Song of J. Alfred Prufrock': 'There will be time to prepare a face to meet the faces that you meet.' And this is the epitome of that – we put on that façade because I'm supposed to be this way, because I'm supposed to be glamorous. When they drop the façade and get to themselves, they are actually very compatible."
Post cites the song about "the fighting in the family car. I've been a part of that (laughs) – big family, long car trips. I understand!"
Wade notes the song "Tear Jerk," which portrays a guy and a woman on a movie date.
"They're watching a chick flick and at first the guy is like 'Man, I wish I was at a different movie – I wish I was at an action film, something that I could really enjoy,' " Wade says. "As the movie goes on, he starts to get into it, and towards the climax he's like 'Oh no, I can't cry, I can't cry!' "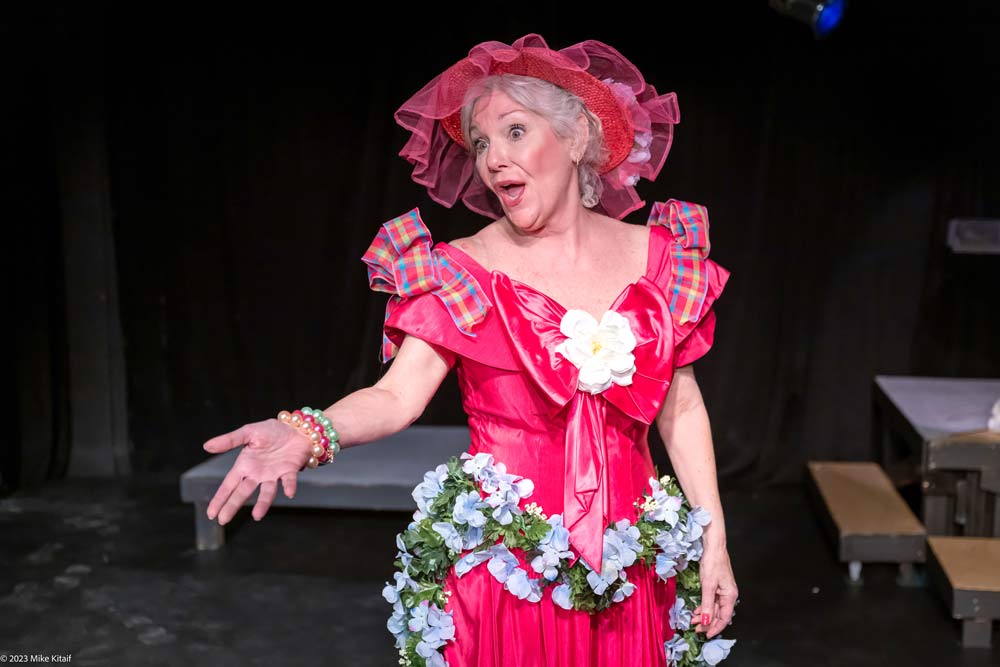 Michele O'Neil, who is performing in the play as well as serving as assistant director, cheerfully notes she is "the old one in the group" among a cast of mostly 20- and 30-somethings.
"Most of the cast is young and it's really fun to see them transform and go through scenes in different relationships, because maybe they haven't had that life experience like maybe John and I have had," she says. "Whether it's a divorce or having sex for the first time or whatever, it's fun to watch them."




O'Neil laughingly says the vignette "Funerals Are for Dating" "will be the next chapter in my life. It's a fabulous scene where two elderly people meet at a funeral and they end up having a little spark. They want companionship and they've had long-term love with others. And yet they still find each other. It's very beautiful and very poignant.
"The play is not all fun and farce. There are some lovely poignant moments. Someone in the audience will relate to every single scene."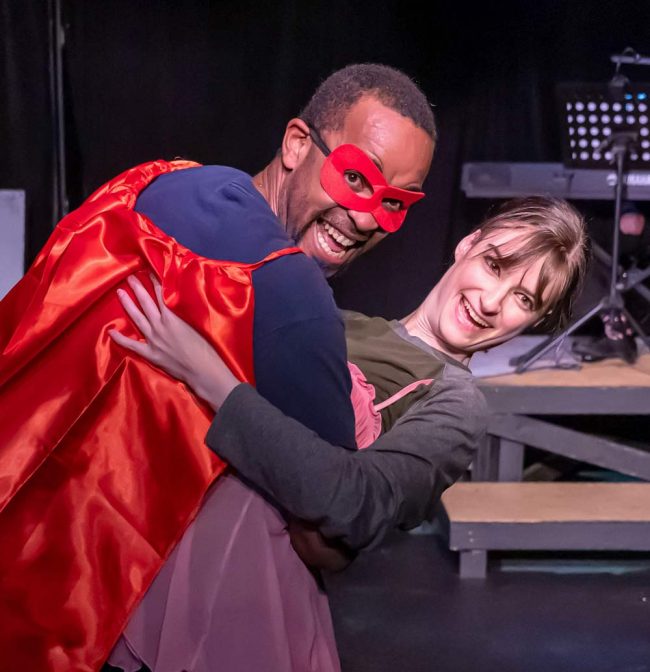 Here's a look at City Repertory Theatre's 2023-24 season. Dates in the list below are the opening and final performance of each production.
* "I Love You, You're Perfect, Now Change" – Sept. 15-Oct. 1. The musical's creators gave it the tagline "Everything you have ever secretly thought about dating, romance, marriage, lovers, husbands, wives and in-laws, but were afraid to admit."
* "The Zoo Story" and "White Rabbit Red Rabbit" – Oct. 13-16. Both of these one-act plays will be presented each night. "The Zoo Story," Edward Albee's first play, written in 1958, portrays an encounter on a bench in New York City's Central Park between Peter, a wealthy family man, and Jerry, a stranger whose behavior grows increasingly erratic and unnerving.
Iranian playwright Nassim Soleimanpour crafted his 2011 play "White Rabbit Red Rabbit" with very specific – and decidedly odd – staging instructions: He dictates that his work be presented with "no rehearsals, no director, no set." Also, for each performance of the one-actor play, "A different actor reads the script cold for the first time at each performance."




* "Educating Rita" – Nov. 2-5. This staged reading of the 1980 comedy by British playwright Willy Russell stars Annie Gaybis and Jack Rose. The plays chronicles the relationship between a 26-year-old, working-class hairdresser from Liverpool who sets out to improve herself by taking a university English literature course, and Frank, the middle-aged, alcoholic professor who teaches the class.
* "CRT's Holiday Cabaret" – Dec. 1-3. A show featuring holiday carols and what its creators call a "mix of naughty and nice skits." CRT says that some material may not be appropriate for children.
* "Edges: A Song Cycle" – Jan. 19-28. Written by Benj Pasek and Justin Paul in 2005 when they were 19-year-old students in musical theater at the University of Michigan, "Edges" explores coming-of-age issues and self-discovery among the younger generation. The musical's most well-known song, "Be My Friend," has become known as the "Facebook song."
* "Vinegar Tom" – March 15-24. Drawing upon theater techniques associated with German playwright Bertolt Brecht, British playwright Caryl Churchill's 1976 play utilizes the 17th-century witchcraft trials in England to explore gender and power relationships. "Vinegar Tom" calls for local productions to create original musical for the play using lyrics from the script – a duty that will fall to longtime CRT music director Ben Beck. Vinegar Tom, by the way, was the name of the cat of one of the women tried for witchcraft – her accusers said the feline was her witch's "familiar."
* "Hysteria" – April 26-May 5. Terry Johnson's 1993 comedy presents a fictional account of the real-life 1938 meeting between surrealist painter Salvador Dalí and psychologist Sigmund Freud. With the arrival of a young woman, the hapless "father of psychoanalysis" soon finds himself defending his theories and explaining the female lingerie in his garden.
–Rick de Yampert for FlaglerLive
Performances will be in CRT's black box theater at City Marketplace, 160 Cypress Point Parkway, Suite B207, Palm Coast. Shows are at 7:30 p.m. Fridays and Saturdays, and 3 p.m. Sundays. Tickets are $30 adults and $15 students for "I Love You, You're Perfect, Now Change," "Edges" and "Vinegar Tom." Tickets are $25 adults and $15 students for "Educating Rita," "CRT's Holiday Cabaret" and the tandem production of the one-act plays "The Zoo Story" and "White Rabbit Red Rabbit." Tickets are $20 adults and $15 students for "Hysteria." Season tickets are $165. Individual show tickets and season subscriptions are available online at crtpalmcoast.com or by calling 386-585-9415. Tickets also will be available at the venue just before curtain time.