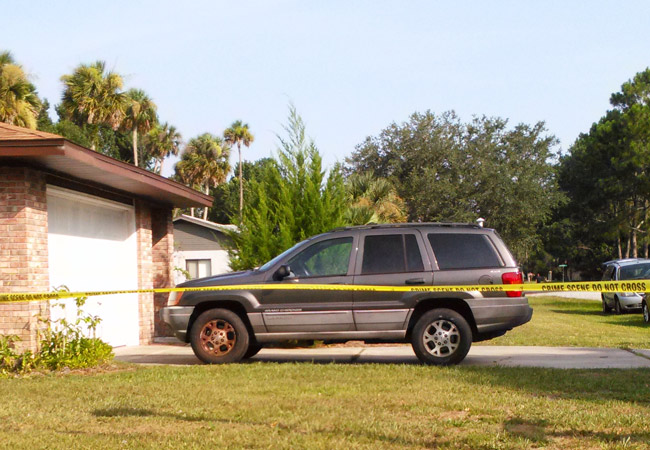 A 4-year-old boy was found unresponsive in a van parked in his home's driveway in Palm Coast's Woodlands Sunday afternoon. A Flagler County Sheriff's deputy administered CPR to the boy, who was transported in critical condition to Florida Hospital Flagler. No foul play is suspected, but an investigation is continuing.
The incident unfolded in early afternoon at a house at the corner of Blakefield Drive and Blare Castle Drive.
A Flagler County Sheriff's spokesman said the boy was at home with his 13-year-old sister, and both were likely sleeping, according to preliminary information gleaned by deputies. At some point the girl woke up and discovered that her brother was missing. She called the sheriff's office, which dispatched numerous deputies.
The boy was found in a vehicle in front of the house, and may have been there "for up to an hour," Jim Troiano, the sheriff's spokesman, said this afternoon. Temperatures rose into the 90s today. Sgt. Michael Van Buren, an 18-year veteran of the force, conducted cardiopulmonary resuscitation on the child before Flagler County Fire Rescue and Palm Coast Fire Department rescuers arrived.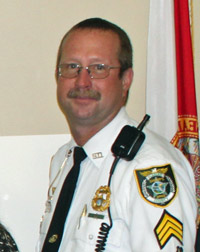 "We picked the 4-year-old up and took [him] to Flagler Hospital, and FireFlight flew him to Wolfson Hospital up in Jacksonville," Flagler County Fire Chief Don Petito said. Wolfson is a children's hospital. FireFlight, the county's emergency helicopter, had circled the area beforehand during the search for the boy, before he was located in the vehicle. Petito said the vehicle had been locked.
At one point a swarm of deputies converged on the area, according to a neighbor, as the helicopter circled above, and yellow crime tape was placed around the property. The tape was taken down around 6 p.m.
"We're working the case to make sure we cover all the bases," Troiano said. "It's a tragedy, but at this point we see no foul play." He said the preliminary investigation has found "no criminal intent."
The parents of the children had left the older child in charge of the younger child and left the house. "They weren't doing anything inappropriate or suspicious or anything like that," Troiano said of the parents.
Referring to Van Buren's CPR intervention, Troiano said: "It's part of the job for us, especially when you do it, you want the person to survive."
Petito said the child was breathing when he was transported to Florida Hospital Flagler.