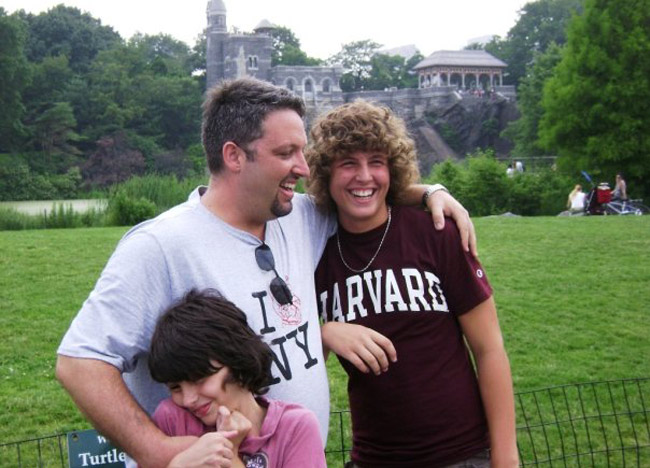 There are three Republicans, two Democrats, one Libertarian, three independents and nine write-in candidates running for governor of Florida–18 candidates in all. Until a few weeks ago, only two candidates could be considered serious contenders: incumbent Gov. Rick Scott, and Democratic challenger Charlie Crist. Both are expected to handily defeat their primary opponents: Nan Rich for Crist, Yinka Adeshina and Elizabeth Cuevas-Neunder for Scott.
Head to head, Crist had been leading Scott almost comfortably in Quinnipiac poll after poll even before Crist had declared for the job, not long after his final conversion from Republican to Independent to Democrat. Last year around this time Crist led Scott by 10 points, 47-37. The lead was down to seven points in November, up to eight points in January, and back up to 10 points in late April.
The latest Quinnipiac poll, released this morning, paints a changing picture. Scott still trails Crist, but by only five points, 45 to 40 percent. That's in a two-way race. It's not going to be a two-way race come November. When Libertarian Adrian Wyllie is thrown in the mix, it's a mere two-point advantage for Crist, 39-37, which is within the margin of error, with Wyllie taking a substantial 9 percent. Wyllie won't win in November. But his presence on the ballot almost certainly will influence the result far more than lesser-known or virtually irrelevant write-ins, and it appears that it will help Scott more than it will help Crist. Wyllie is co-founder of the 1787 Radio Network, which calls itself "Florida's Voice of Liberty," and President of an IT consulting firm called White Hat Info Tech Corporation.
The reason behind Crist's eroding numbers: Crist had drawn a substantial part of his support from independents, the crucial voting bloc that decides many statewide elections in Florida. That bloc is shifting somewhat to Wyllie. In a two-way race with Scott, Crist still takes independents 45-38, but in a three-way race, it's 36 percent for Crist, 34 percent for Scott, and 12 percent for Wyllie. Republicans back Scott 74-9 percent in a three-way race, with 5 percent for Wyllie, while Democrats back Crist 73-9 percent, with 6 percent for Wyllie.
When it comes to favorability, Scott, who's put great emphasis on portraying himself as a tender grandfather, showing off his grandchildren on his Facebook page and featuring one of them prominently in a campaign ad, is still in negative territory. It's generally been difficult for a candidate to win the governorship with negative approval ratings. Scott gets 43 percent approval (a significant improvement from his low point of 29 two years ago), against 48 percent disapproval. Crist, however, who's always made his likability his running mate (Annette Taddeo notwithstanding) fares worse in approval, at 40 percent, with 42 percent disapproving.
But 92 percent of respondents said they did not know enough about him to form an opinion. The remaining percentage tracks closely with the actual support that the libertarian does garner.
"Virtually no one knows much about Wyllie, but there are a lot of Floridians who aren't keen on either of the major party candidates, Gov. Rick Scott or former Gov. Charlie Christ," said Peter Brown, assistant director of the Quinnipiac University Poll.
Worse news for Scott: 51 percent of respondents say he does not deserve to be reelected, with just 40 percent saying he does. By the same margins, 51 percent of Floridians consider Scott dishonest and not trustworthy. Crist doesn't fare much better: 48 percent consider him dishonest and not trustworthy, with Republicans adding weight to those categories as most have not forgiven his conversion. While 52 percent of Floridians say Scott doesn't care about them (to Crist's 47 percent), the governor still gets better marks for strong leadership qualities, at 54 percent, to Crist's 49 percent. Crist also wins on the compassion score.
"Scott and Crist have been saturating the airwaves with negative ads about each other," Brown said. "An old campaign maxim holds that you can't throw mud without getting dirty yourself and that seems to be what's happening here. Because Wyllie is so unknown and presumably unable to compete in the air war at this point, how he does may be a function of how unhappy voters are with the major party choices."
In other poll findings, the Florida Legislature got a 36 percent approval rating, against 48 percent disapproval. Asked whether they are satisfied with the direction of the state, 55 percent of respondents said they were very or somewhat satisfied, against 45 percent somewhat or very dissatisfied. And 65 percent of respondents said that their opinion of Barack Obama does not factor into their vote for governor.
Quinnipiac University surveyed 1,251 registered voters from July 17 to 21. The poll has a margin of error of +/- 2.8 percentage points.