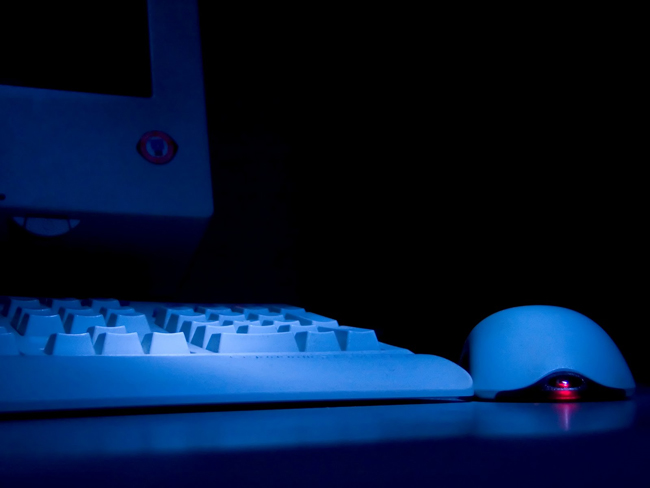 Torie Marino, the woman about whom a young Bunnell cop last year posted a sexually obscene ad on Craigslist through his police-issued computer and a Sheriff's Office IP address, is suing the man, the Bunnell Police Department and the City of Bunnell on six counts, including defamation. She is seeking more than $15,000 in damages. The exact sum is not known.
For Bunnell, the lawsuit is the latest in a barrage of court actions, internal and state attorney's investigations and other severe embarrassments corroding the police department's credibility, the city's reputation, and its manager's patience with it all: Armando Martinez sought the police chief's job in a city in Melbourne in August. He did not get it and is staying put for now.
The Marino case centers on the actions of Nick Massaro in late November 2009. Massaro, who has since resigned and had reportedly worked as a bouncer in Jacksonville, was a corporal with the Bunnell Police Department. In 2007, he'd been Bunnell's Officer of the Year, and in 2008, he was honored by Crime Stoppers of Northeast Florida for exemplifying service and leadership. His commendations over four years, however, were shadowed by disciplinary actions for neglect of duty and failing to appear in court when required, as cops often are when testifying on cases. He also failed three complaints that were found to be baseless.
Around Nov. 29 or 30, 2009, using his department-issued laptop and an Internet line provided by the Flagler County Sheriff's Office, he posted an obscene ad on Craigslist, the free, online classified site that includes categories for personal ads and casual sex encounters. He wrote the ad posing as Marino, who was a friend of Massaro's then-wife and was the maid of honor at Massaro's wedding. He is no longer married.
Just before 8 a.m. on Nov. 30, the woman was woken up by "numerous obscene and degrading phone calls and text messages from complete strangers requesting photos and soliciting sexual acts," according to the complaint filed in Flagler County Circuit Court on Sept. 19. She asked one of the callers why she was getting the calls. He told her to check "her" Craigslist posting. She did so, discovering "a horrendous and sexually explicit advertisement depicting herself," posted in the Casual Encounters section and listing her name and phone number, her picture, "and pictures from black men and men over the age of 40," according to the complaint. The ad, in Craigslist style, specifies lusts and specialties and lists the phone number in a mixture of numbers and letters.
Craigslist eliminated the ad when Marino alerted the company, which also furnished the IP address and email address tied to the account that wrote the ad, both of which led back to Massaro who, according to the complaint, confessed to his wife to posting the ad and eventually—after a seven-week internal investigation by the Bunnell Police Department triggered by the woman's complaint—confessed to investigators, who also found that Massaro had used his department-issued computer to look up pornography (Massaro said that only happened when spam email contained porn) and to do personal searches on individuals using a law enforcement database.
Marino's six charges are leveled at Massaro and Bunnell together, though they focus especially on the police department, again raising issues of management, supervision and credibility. The counts include intentional infliction of severe emotional distress, invasion of privacy, defamation, negligent hiring or retention by the police department, negligent infliction of emotional distress by the police department, and a charge centering on "the failure to train" Massaro and other officers, which, the complaint states, amounts to "'deliberate indifference' to the rights of persons with whom the police come into contact." In other words, the police department was complicit in enabling an officer abusing his position to inflict emotional hard on a resident the department is intended to protect.
The complaint continues: "Defendants, City of Bunnell and Bunnell Police Department, knew of a need to adequately supervise Defendant, Nick Massaro, and other officers as Defendant Massaro had a lengthy history of disciplinary problems and the Police Department had several instances of officer misconduct that could have been simply avoided by proper supervision and the municipality made a deliberate choice not to take action. In fact, the only action that has been taken to prevent further heinous damages to citizens by the Police Department has been to shut it down."
In fact, the police department has not been shut down, though it has weathered two attempts in the last two years, led by one of its city commissioners, to either close it and have the sheriff's office provide law enforcement for Bunnell, or to scale it down in conjunction with the sheriff's help.
Massaro claimed at the time that the Craigslist posting had been meant as a joke and was "not malicious in nature," according to the internal investigation. He resigned on Jan. 26, 2010. "He's been with us a long time and he's done a good job, but he failed with his mistake," Arthur Jones, the Bunnell police chief, said at the end of the internal investigation.