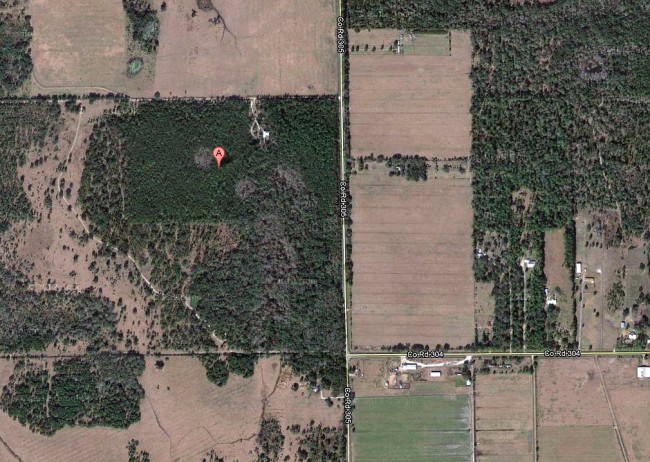 Last Updated: Sunday, 7:19 p.m.
A 51-year-old woman was reported shot through the femur Saturday evening in the woods off County Road 305, north of County Road 304. The shooting was reported at 7:35 p.m., but it took rescue personnel 20 to 25 minutes to locate the patient.
Flagler County Fire Flight was able to land at the scene at 8:08 p.m., and took off with the woman, heading for Halifax Hospital in Daytona Beach, at 8:30 p.m. Several Flagler County Fire Rescue units remained at the scene.
Sunday evening, the Flagler County Sheriff's Office reported that Steven Egan, 52, and his girlfriend, Lisa Simmons, 52m of Brandon, were hunting at the Cowart Hunting Camp off 305. They were inside a hunting tent when Egan saw a hog. He took aim and shot, but when he looked for it in the woods, Egan couldn't find the animal. He heard a noise. He thought it was the hog. It was dusk. He aimed. He fired.
The .30 caliber rifle bullet traveled through one leg and out, shattering the femur, and struck the other. Egan told deputies he was unaware that Simmons had left the tent.
At 8:29 Saturday evening, another shooting was reported–in Bunnell, at 46 Pine Forest Circle, which is part of a mobile home park off of State Road 11, just past downtown Bunnell. The victim was a woman. The shooting was fatal, involved a gun, and was reported as a suicide.