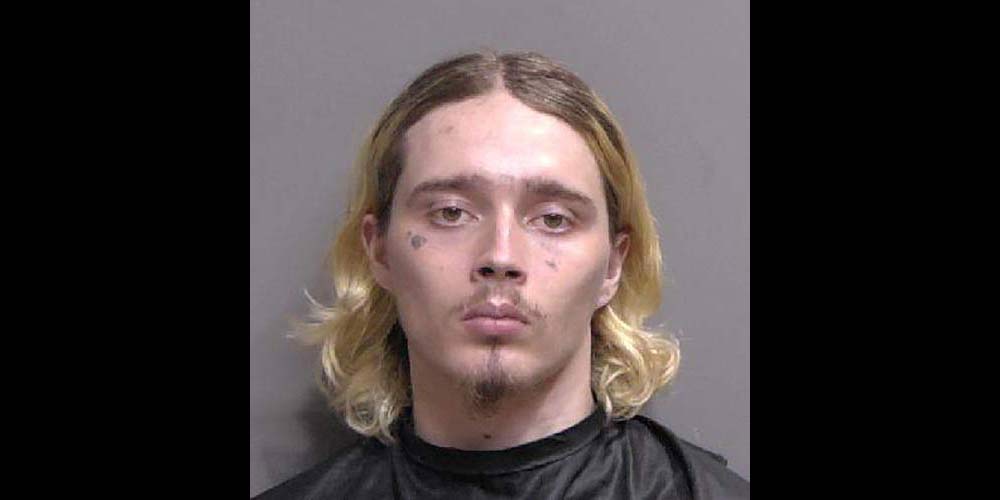 Nov. 9 Update: The State Attorney's Office dropped all charges against Charles T. Cowart on Nov. 2, except for a dru-possession charge, a third-degree felony.

Oct. 20–Charles T. Cowart, a 19-year-old resident of Kaiser Place in Palm Coast–not to be confused with his father of the same first and middle name–is at the Flagler County jail on $63,000 bond following his arrest Thursday on charges of child abuse, molestation, contributing to the delinquency of a minor, battery and drug possession. Three of the charges are felonies.




The case was brought to the attention of Flagler County Sheriff's deputies by the father of a 15-year-old girl. The father found the girl, who frequently runs away from home, at 5 Red Birch Lane, apparently drunk and high on an unknown narcotic, after she had gone missing for a week. She was with several juveniles there. Once her father arrived, Cowart drove off.
The father gave authorities the car's license plate number, and Cowart was located at U.S. 1 and Royal Palms Parkway with three juveniles in the car, all between the ages of 16 and 17.
A deputy interviewed the 15-year-old girl back at the Birch Lane house. She said she'd not been home for a while because of issues with her parents, and that she'd been staying with her boyfriend in the Mondex. Two days earlier, she'd been introduced to Cowart as a friend of her boyfriend's. Cowart gave her and other juveniles rides around town for two days.
She alleged he would make repeated and inappropriate sexual advances, touching her thigh and chest even as she told him she did not consent, or touching her while making it seem it was accidental. He would also ask her, she alleged, if she had other friends between the ages of 15 and 17.




Cowart himself had dilated pupils and emanated a strong smell of alcohol, according to the deputy who arrested him and spoke with him at U.S. 1 and Royal Palms. The deputy described Cowart as "very deceitful in his statements by consistently changing his story." Cowart told the deputy that he is a good friend of the girl. He denied making advances toward her, though he kept changing stories, the deputy reported, and was "unable to reasonably explain why his friend group consisted of solely juvenile individuals."
Another juvenile told deputies she'd seen Cowart provide alcohol to the 15-year-old girl. Deputies' search of Cowart's vehicle produced a bottle of Alprazolam, a narcotic, with its prescription label ripped off, and a "small amount of marijuana." Cowart was arrested and booked at the jail, where he remains.