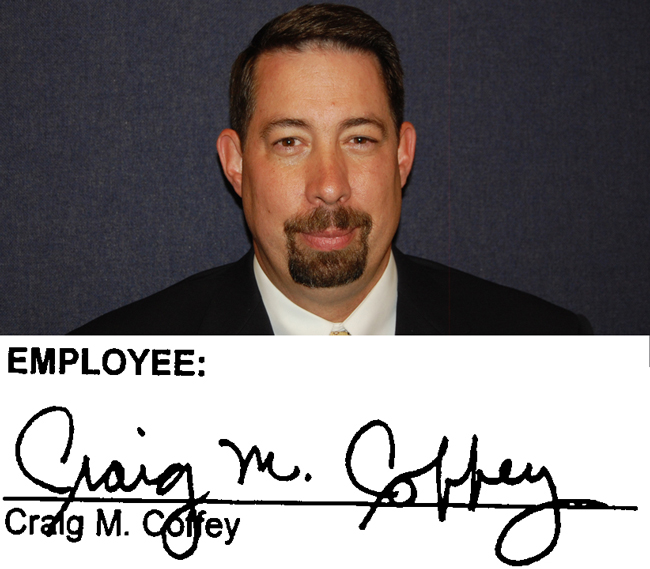 Last week County Administrator Craig Coffey and County Commissioner Milissa Holland fought verbally and publicly over each other's roles in finding uses for the old county courthouse. Holland accused Coffey of railroading her attempt to get Sheriff Don Fleming, the Bunnell city administration and the county's historical society to use the building jointly. Coffey charged back that he merely applied a "professional" analysis to the plan and showed it to be unworkable, supposedly losing the sheriff's interest in the building along the way.
The Coffey-Holland smackdown happened Thursday, during a commission workshop on next year's budget and on the fate of the old courthouse.
On Friday, before leaving on vacation to the Keys, Coffey added an item to next week's commission meeting: a request for "consideration of the renewal" of his contract.
Worried over his job security, Coffey is also worried over how the commission might fire him–without severance, and leaving him little time to plan for himself, because his contract is written as a double-edged sword: Approved in November 2007, the three-year contract would renew automatically for another three years if commissioners do nothing by Sept. 1. In that regard, the background material to commissioners for the June 7 meeting regarding the contract is slightly inaccurate: it states that the "agreement provides for an automatic renewal for an additional three years on September 1, 2010, (90 days) if the board so chooses." There is no such affirmative requirement from the commission. without putting the contract out for discussion, or for public comment, the administrator's three-year term would simply renew.
Commissioners are required to take action only if they intend to end the agreement, and they must do so in writing by Sept. 1. That's what Coffey is worried about. Should the commission choose to fire him, it could do so without having to pay him severance by writing him by Sept. 1 that the contract won't be renewed. Coffey would still get paychecks until Dec. 4 (his annual base pay was $140,000, plus a $400-a-month car allowance). But no severance.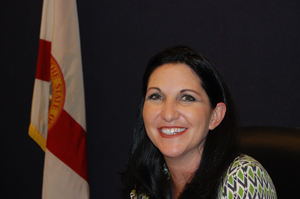 Should the commission fire Coffey outside that contractual window, he would be owed severance equal to a full year's pay. (His original severance would have been six months, but an extra three months' pay were tacked on after his first and second anniversaries.)
Coffey's concern, he wrote in the third person in the background to commissioners, "is that should the board choose not to renew the employment contract a 90 day notice does not provide adequate time to seek employment." Comparing himself to County Attorney Al Hadeed, who is the only other employee the commission hires and fires, Coffey wrote: "The administrator believes he is in a slightly different career position than the county attorney, which limits his ability to find a similar position within the county."
Coffey's move is risky. He is essentially challenging commissioners not only to affirm their confidence in him, but, by asking for "consideration of the renewal of this contract" two months before the critical Sept. 1 date, he's asking them to jump the clock and to do so on the heels of one of the worst public confrontations by a commissioner he's had to endure. But he also knows that confrontations with Holland are nothing new, and not just for Coffey: she can be quick on the draw and her memory, like her family name, runs deep in Flagler's past. She opposed hiring Coffey three years ago, questioning his familiarity with local issues. Her antipathy for Coffey is nothing new.
Coffey spoke prophetically three years ago when he compared dealing with different commissioners to "a balancing act–a tightrope." But he also miscalculated, as far as Holland was concerned, when he said that he worked for the public, not for commissioners. Strictly speaking, an administrator works for the public and the commission. In Holland's view, Coffey — who was hired on a 3-2 vote, with Holland and then-Commissioner Jim O'Connell in dissent — works for her. That was precisely the issue in last week's confrontation, when Holland took issue with Coffey allegedly going around her courthouse committee and changing the committee's plans. Coffee rejects the characterization.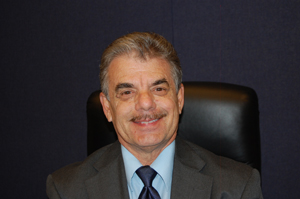 Holland could be mis-calculating, too: She's running for re-election. She has drawn no opponent so far, and would rather draw none. There's still time for candidates to file. Public smackdowns involving politicians have a tendency to bring out the challengers. And if she tries to fire Coffey next week, County Commission Chairman George Hanns, who is still behind Coffey, says he doesn't think she'll have the votes. Her credibility could be damaged just when she needs it most. The stakes are high for both Coffey and Holland.
A final note: the contract matter appears as the last of 14 items on the "consent" portion of the commission's June 7 agenda. Consent items are not discussed individually. They're supposedly routine items that the commission approves as a whole, with one vote. Commissioners can always pull individual items out of consent for discussion, and almost always do. But what ends up on the consent agenda speaks of the administration's subjective judgments of what is and isn't worthy of public discussion.
It's also common in all local governments that elected officials just as routinely leave their top employees' contract renewals on the consent agenda in hopes of avoiding having to publicize and defend the contracts' size and benefits. In this case, it is virtually certain that Coffey's item will be pulled from the consent portion and turned into, to put it politely, a discussion item.