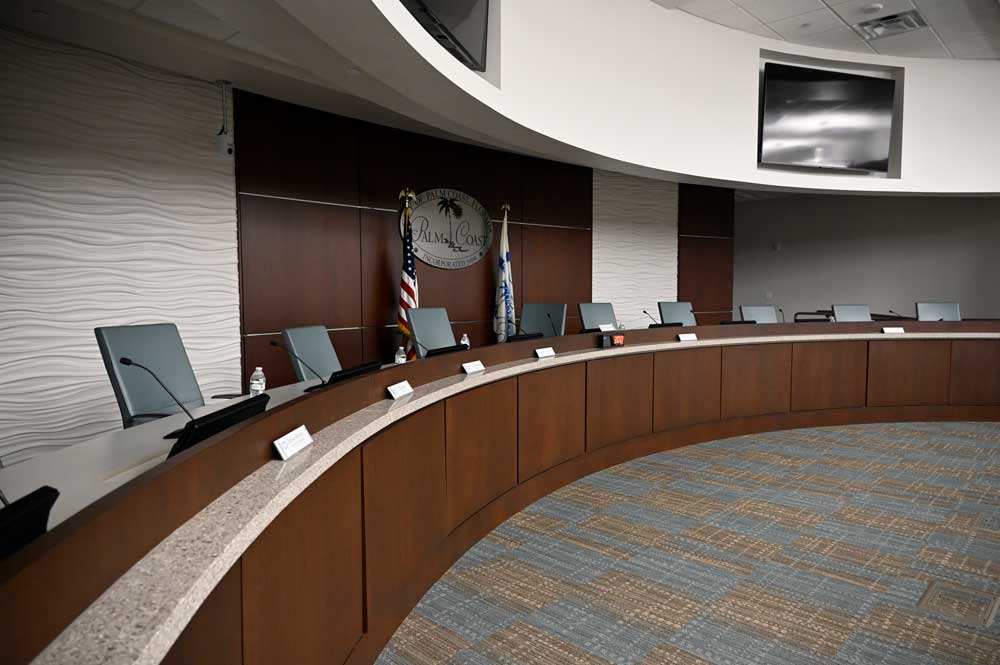 By Rabbi Merrill Shapiro
Black and white, Republicans and Democrats, progressives and conservatives, straight and gay, haves and have-nots, those of us who live in the W Section and those of us who live in the C Section. The list goes on and on. Are we not divided enough?
Apparently the Palm Coast City Council doesn't think so. Or, perhaps it just feels we should be further divided as Catholics and Protestants, Jews and Muslims, Mormons and Jehovah's Witnesses. This list, as well, goes on and on.
The proposed "City of Palm Coast Meeting Invocation Policy" will further divide our community along the lines of the faiths, beliefs and religious preferences held by Palm Coast citizens.
The policy, recently revised to permit only the invocations of "religious leaders," is destined, perhaps by design, to exclude our community's Quakers (who proudly do not have "religious leaders") along with Atheists, Agnostics, Freethinkers and perhaps even adherents of the Church of the Flying Spaghetti Monster. Yes, the Church of the Flying Spaghetti Monster has been officially permitted to create a holiday display in the rotunda of the Florida State Capitol building.
The policy provides that "Invocations may not be used to advance or disparage any particular religion, faith, or belief. Invocations should be considerate of all Palm Coast residents and must display a respectful attitude towards all peoples regardless of religion, race, national origin, sex, gender, or ability."




It is not clear who makes those judgments as to what is or is not an attempt "to advance or disparage any particular religion, faith or belief." The mere fact that this is a concern tells the casual observer that there is a worrisome possibility that some might take advantage of the opportunity to control the microphone at City Council meetings.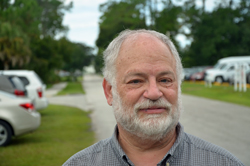 Is the invocation of a Baptist clergy who believes that a City Council invocation should be to honor the glory of Jesus Christ, and doesn't believe we should be hearing prayers to Allah, disparaging a "particular religion, faith or belief?" Is an invocation by a Baptist Clergy person, who believes that adherents of The Church of Jesus Christ of Latter-day Saints are not "Christians" as defined by traditional Christianity, ready to show a respectful attitude towards those formerly known as "Mormons?"
Of particular interest are invocations offered in the name of Jesus, that same Jesus who, in the Gospel of John Chapter 8 calls the Jews liars and satanic murderers. Is this "considerate of all Palm Coast residents?"
It should be noted that the policy was created by Neysa Borkert, City Attorney, at the direction of the council. The names of religious leaders, clergy and theologians who were consulted are not revealed. Was enough thought given to the creation of this "City of Palm Coast Meeting Invocation Policy?" Is it destined to become another swamp in which our city leadership becomes inextricably mired?
Founders Thomas Jefferson and James Madison seem to have thought so. Plymouth Colony religious leaders like Anne Hutchinson and Roger Williams felt the same way. They all believed that government should stay out of the business of religion and that religion should stay out of government business.
Think not that this is an opposition to prayer and reflection. It is highly likely that Hutchinson and Williams would have taken great delight in the idea that Palm Coast City Council members should devote the half-hour before each of their meetings on their knees, seeking divine guidance from whatever deity they wish, and do so in some back room à la the Gospel of Matthew, Chapter 6, Verse 6 where Jesus says, "When you pray, go into your room, close the door and pray to your Father, who is unseen. Then your Father, who sees what is done in secret, will reward you."




Yet, the plan for invocations is highly divisive. Moreover, the policy is misnamed. While it is titled "The City of Palm Coast Meeting Invocation Policy," it applies only to City Council meetings. At meetings of the various city committees, Beautification and Environmental Advisory Committee, Code Enforcement Board, Planning and Land Development Regulation Board (PLDRB), Volunteer Firefighters' Pension Fund Board, etc., invocations are unconstitutional. The same is true, by the way, of Board of Education meetings. The only legal citations in the resolution to adopt the policy speak of "Legislative Prayer." Prayer at meetings of non-legislative committees, those that do not make laws, are unconstitutional.
In the end, we should all call on our City Council members to celebrate our shared humanity and our basic decency and do what's best for the wonderfully diverse community and county that we are so fortunate to call our home.
In that effort, a public invocation just doesn't help.

Rabbi Merrill Shapiro, a long-time Palm Coast resident, is a Past President of the National Board of Trustees of Americans United for Separation of Church and State, has served as President of the Richmond, Virginia AU chapter, currently serves as president of the Atlantic Coast AU chapter, and chairs the FlaglerLive Board of Directors.
Reader Interactions