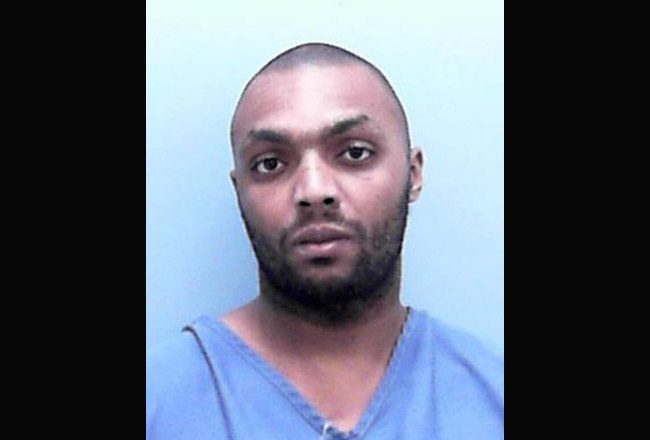 In November 2012, a jury that had deliberated into Saturday found William Copeland, then a 21-year-old resident of Bunker View Drive in Palm Coast, guilty of attempted murder in the shooting of Accursio Venezia–the grandfather of Copeland's child, who was 11 months old at the time. He was sentenced to 40 years for attempted first-degree murder and 40 years for aggravated battery with a firearm, and 15 years for firing or throwing a deadly missile into a building. The sentences were to run concurrently.
Then mistakes emerged, showing how a person's sentence may not be what it seems at first and explaining why the case was reopened, and has yet to close.
When defendants are sentenced to jail or prison time, they typically–and by law–are given credit for whatever time they may already have spent in jail awaiting the disposition of their case. Copeland was given 572 days' credit after he was arrested in Volusia County on May 21, 2011, held at the Volusia Branch jail for two days, then transferred to the Flagler County jail. But his credit did not reflect those two days in Volusia. He moved to have them restored and reflect 574 days' credit. Judge J. David Walsh, who has since retired, granted the motion within days.
It was a seemingly insignificant number in a 14,610-day sentence. But while inmates don't want to spend one more day in jail than they have to, judicial errors can reflect a carelessness or a casual contempt for precision that undermines a system premised on justice.
That was certainly the case for Copeland, one of whose 40-year sentences was wrong by 10 years. The correct term, used in court papers, is an illegal sentence.
Copeland, who has sought to represent himself at many steps along the way, filed a motion that both his larger sentences were illegal. He was denied on the sentence for first-degree attempted murder. But the Fifth District Court of Appeal on June 19 found in his favor on the second 40-year sentence. That sentence was vacated and the Fifth District ordered Copeland re-sentenced on that count.
That's what to have taken place this morning before Circuit Judge Dennis Craig, the third judge to contend with the Copeland case (Raul Zambrano, now the chief judge in the circuit, presided over the trial and pronounced sentence).
It didn't happen.
Craig was there, so was Bill Bookhammer, Copeland's public defender, and Jason Lewis, the State Attorney's ace prosecutor. But Copeland wasn't.
Unbeknownst to all, he had been moved from Century Correctional Institution, a state prison in the Panhandle, to Santa Rosa Correctional, another state prison, requiring a re-do on the transportation order that should have brought him to the Flagler County jail in preparation for the re-sentencing. As if that weren't enough, Bookhammer twice tried to see his client and twice was denied–the first time because he had just been moved, the second time because Copeland's wing at the prison was on lockdown, after a use-of-force incident (in which Copeland was not involved). Meanwhile, "This thing has been appealed and litigated and appealed and litigated," Bookhammer said.
Craig, who is making a mark in criminal court as a judge who does not like cases to linger on the docket, set the re-sentencing for Friday, Nov. 17, at 9 a.m., during an unrelated trial week. "We've got to get some of these things cleared," Craig said. "Even if we're going to trial that day or that week we can work around it."
The original re-sentencing had been scheduled for half a day, to the surprise of the prosecution and the defense. Both side said they'd only need 10 minutes.
The outcome is foretold: Copeland will be sentenced to a 25-to-30 year term, knocking off at least 10 years off the sentence but on the second count only In effect, that may render the re-sentencing moot, since he would still have to serve out the years on the first count. But even that sentence of 40 years is, in fact, a mandatory-minimum 25-year sentence, making him eligible for some "gain time" for the 15 years following that mandatory minimum. Gain time means being eligible for earlier release based on good behavior. Inmates can get up to 15 percent of their non-mandatory time credited that way, thus reducing the 15 years to 12 years and nine months. Copeland would then be serving for 37 years and nine months.
The sentence is calculated from his first day of incarceration, which dates back–now that it has been corrected–to May 21, 2011. That makes his earliest-possible release to be January 21, 2049, or 32 years from now, when Copeland will be 58.
That's assuming no further twists in the appeal process.