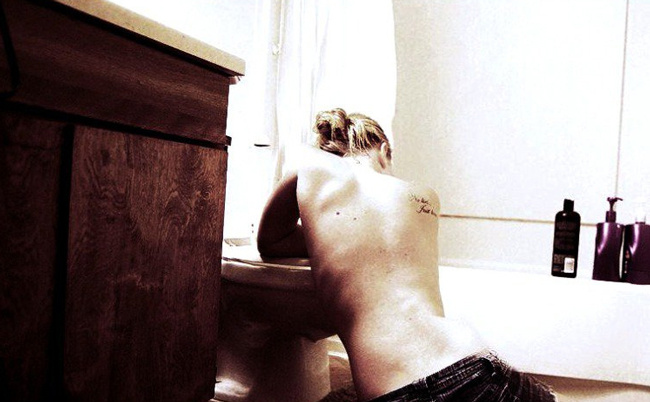 It's hard to find someone in Volusia and Flagler Counties who has not been touched by eating disorders such as anorexia, bulimia, and binge eating disorder, whether through family, friends or neighbors. In the United States, 20 million women and 10 million men suffer from a clinically significant eating disorder at some time in their life, according to the The National Eating Disorders Association (NEDA).
Anorexia, bulimia and other eating disorders have reached startling proportions nationwide, impacting not only young women and girls but  women and men of all ages. Eating disorders are real, complex, and devastating conditions that can have serious consequences for health, productivity, and relationships.
Community Outreach for the Prevention of Eating Disorders' annual symposium on Saturday, Feb. 15, seeks to address these challenges and rally the community to continue the fight against disordered eating. The symposium will be held at Renew Yoga Studio at 220 S. Beach Street in Daytona Beach, from 1 to 3:30 p.m. Admission is free, but donations will be matched up to $5,000 by anonymous donors.
Benjamin O'Keefe, 19, who challenged Abercrombie and Fitch's size discrimination policies and sparked a global movement, leads a panel discussion about the complexity of the recovery process. O'Keefe has been seen on Good Morning America and BBC World News and has contributed to articles in NYT, The Guardian, The Huffington Post and many more. Ben serves as an ambassador for the National Eating Disorders Association's Proud2Bme Campaign and is currently writing his first book "Our Stories: A Voice for the Voiceless".
Panelists will share lessons learned through facing diverse and difficult struggles to offer real-life strategies, tools and hope for recovery. Though they represent different backgrounds, generations and locations, the panelists will identify common threads that facilitated success in recovery for themselves or their family member.
"We have focused on early intervention, community education and prevention as the keys to success, which is why this symposium is so appropriate," says Karen L. Samuels, co-founder and Chair of COPE. "Training physicians and educators, reaching out to middle schools with our "Being a Girl in Today's World" workshops, as well as mobilizing public support, are essential in combatting this stealthy, lethal epidemic."
In addition to O'Keefe, presenters include:
• Debbie Yarbrough, a local resident who has won her long battle. Her inspiring story captures both the challenge of eating disorders and the ways she has been able to find recovery. Debbie is determined to give a face and a voice to adult women inspiring them to seek support and treatment across the lifespan.
• Amanda Dack, who battled her eating disorder in high school and used her platform as Miss Flagler County to raise awareness from her personal experience finding her way through recovery. Amanda continues to contribute to inspiring and mentoring young sufferers with her courage and candor in guiding others towards treatment and health.
• Andrea Rojas, originally from Bogota, Colombia, recently completed her Master's degree in Mental Health Counseling. Her road to recovery took her to Oklahoma as a student athlete, where she began work with Dr. Ovidio Bermudez. With his guidance, she became a NEDA Navigator and an active COPE volunteer. She remains active with numerous eating disorder organizations in her dedication to give back and help others.
Since 2001, COPE has sought to eliminate eating disorders and body dissatisfaction through prevention efforts, education, referral and support services, advocacy, training and research. We strive to influence and inform the public, the media and the eating disorders field about new trends, findings, and advancements in eating disorders research, treatment, and prevention. COPE is dedicated to reducing the incidence and repercussions of disordered eating in Volusia County.
For more information, visit COPE's website or call 386/238.0909.