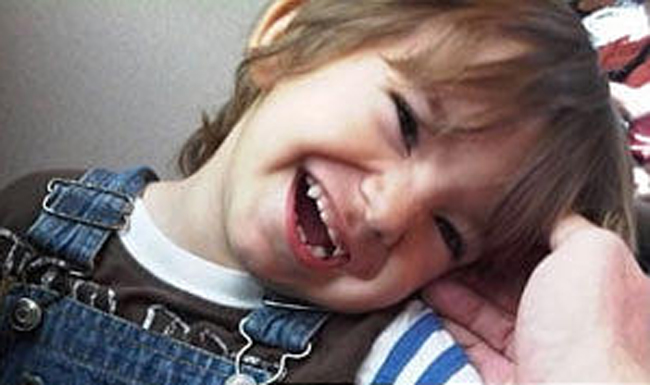 On October 7, 1968, John E. Varecha, a 25-year-old officer with the New York City Police Department, was gunned-down with four .32-caliber bullets to the chest at close range in a rain-drenched alley near a disco on Manhattan's 54th Street. Two off-duty police officers arrested his murderers the same night–25-year-old Robert Bornholdt and 28-year-old Albert Victory, both from Brooklyn. Victory had an assault charge pending against him, stemming from a shooting at the same club a year earlier. In April 1970, both men were convicted of murder in the cop killing. Their motive for the killing: the officer had stopped their black Cadillac for running a red light. The two men argued with him, fought him, then shot him dead.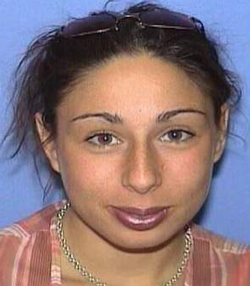 Albert Victory, it turns out, is the father of Eleanor Black, the 29-year-old suspect wanted for absconding Florida earlier this week with 3-year-old Nathaniel Fons, whose mother is in jail in Flagler County.

Black was caught on a surveillance camera speaking with a priest at St. Patrick's Cathedral in Manhattan on Tuesday evening, moments before Nathaniel was seen walking into the church with a note asking that authorities in Flagler County be informed of his whereabouts. Nathaniel is in the custody of New York's child services pending his likely return to his grandfather, Donald Fons, in Land O Lakes near Tampa.
Donald Fons, a former Denver sheriff's deputy, told the Associated Press that Nathaniel and his parents lived with him and his wife until June.
---
Listen to Flagler Sheriff's Press Conference on Nathaniel's Recovery (Courtesy of WNZF) [media id=10 width=250 height=100]
That month Nathaniel and his parents went to Vancouver, Wash., where Nathaniel's father briefly took a job on a fishing boat. He was arrested soon after on probation violations charges and returned to Florida, where he remains in jail. At that point, Nathaniel's mother, Erin Comeau, began traveling around the country with her son and with Black, with whom she'd grown up, according to Fons' grandfather.
Comeau, 26, was arrested on Palm Coast Parkway the evening of April 18 after a Kangaroo store clerk told Flagler County Sheriff's deputies that Comeau had paid for goods with a fake $100 bill.
The clerk identified the RV Comeau was driving, enabling deputies to track it down. The RV was reported stolen in New York City. Comeau was traveling with Christopher Michael Brandstter-Howell, 21, who was also arrested on counterfeiting charges.

But Nathaniel wasn't with them at the time of the arrest.

Comeau told deputies that Nathaniel was with Eleanor Black and William Scott, 32, who were traveling in a 1994 Chevy Suburban. Initially, Comeau told detectives that she'd entrusted her son to Black and Scott, who had two daughters of their own traveling with them. But when Duvall County Sheriff's deputies tracked down the Suburban to a hotel parking lot in Jacksonville and discovered that Black and Scott had absconded with the three children, Comeau changed her mind and asked the Flagler County Sheriff's Office to issue a missing-child alert. The office did so early Monday morning.
The New York Post reports this morning that Black and Scott wandered into St. Patrick's Cathedral Tuesday evening, asked to see a priest, left, and two minutes later sent in Nathaniel with a note that had his name, date of birth, and the phone number of a Florida detective, presumably in Flagler County.
According to the Post, Black's father, Albert Victory, is still in jail. He served a total of 26 years for murdering the police officer in 1968, but not without a three-year stint as a fugitive: on May 5, 1978, Victory bribed two New York City prison guards to take him to his girlfriend's hotel room.
Victory escaped, and wasn't captured again until February 24, 1981, at his home in the San Francisco suburb of Lafayette. That day, New York State police officials called him and told him that his house was surrounded with 20 law-enforcement agents. They'd tracked him down, according to a New York Times report in 1981, thanks to leads from Florida, "where Victory had visited relatives and associates in the drug trade." Victory was living in his Lafayette home with his girlfriend and a one-year-old daughter.
That daughter is Eleanor Black, who owes her life to Victory's escape.
Victory, who is 69, was released on parole in 1999, but was back in prison last year for a parole violation stemming from a drunk-driving charge in Brooklyn. Black and Scott are still at large.
And Nathaniel? "There are two sets of grandparents that are vying for the child," Flagler County Sheriff Don Fleming said on Wednesday. "So right now that's being investigated. Before we turn the child over to anybody we want to make sure that the child is going to be safe and in a good household."