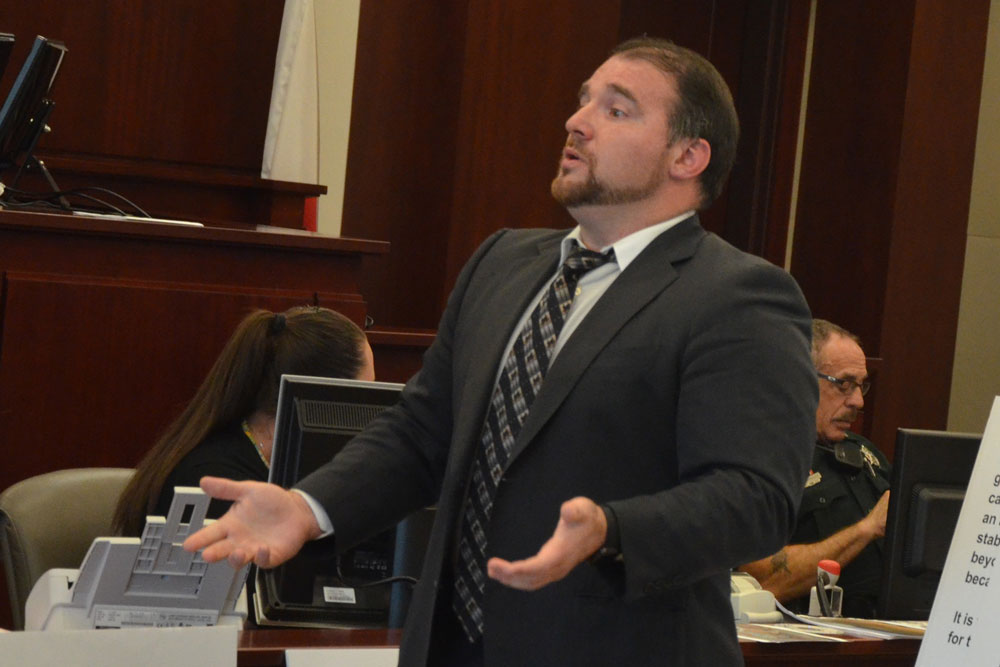 The following article by Frank Fernandez ran in the Daytona Beach News-Journal on April 19. Aaron Delgado is a member of the FlaglerLive Board of Directors.

Daytona Beach criminal defense attorney and former City Commissioner Aaron Delgado was reprimanded by the Florida Supreme Court and placed on two years probation after law enforcement agents recorded a phone conversation in which they believed Delgado was trying to obtain "contraband" from one of his clients, according to the Florida Bar and documents.
The contraband was described as "narcotics" according to a report to a federal court in Orlando regarding wire interceptions.
Delgado has not been charged with a crime.
Delgado denied the conversations were for buying narcotics and said he was talking to his client, who once owned a dog-breeding business, about dogs, according to a response from his lawyer to the Florida Bar. Delgado's dog had died, the response stated.
Delgado also served as a Daytona Beach City Commissioner from November 2016 until his resignation in August 2021.
Delgado admitted the communications "had the appearance of impropriety and not becoming of a lawyer," according to a consent judgment he reached with the Florida Bar.
Delgado entered a conditional guilty plea for consent judgment on Feb. 23, 2022, according to the Florida Bar. He was reprimanded by publication and placed on probation for two years. Delgado must also pay $1,628.32 to the Florida Bar for its costs in the matter.
Read the rest at the News-Journal.
Reader Interactions