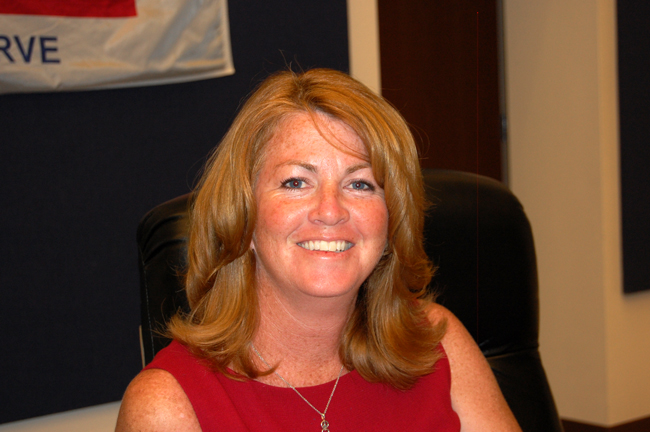 Last Tuesday, Colleen Conklin, a Flagler County School Board member, proposed to her board that the school district consider suing the governor and the state Legislature for failing to adequately fund education. The board agreed to set a meeting to discuss the matter.
Later that week, Conklin was fired from her job as the chief operating officer of the Florida Endowment Foundation for Florida's Graduates, a Flagler Beach-based, statewide organization funded mostly through state grants. The firing is a stunning development in an association between two like-minded, outspoken women—Conklin and Heather Beaven, the chief executive officer of the foundation—neither of whom is a stranger to public criticism of government's assaults on education. Beaven hired Conklin knowing her politics and her public advocacy campaigns. It is also a sobering, unsettling indication of the limits of free and open discussion even for elected officials.
Early this afternoon, the school board meeting scheduled to discuss the lawsuit was postponed indefinitely.
The foundation is the state's contractor for Jobs for Florida's Graduates program, which helps some 3,000 adolescent students across the state make it to graduation and beyond with job and leadership skills. The foundation has a budget slightly larger than $1.5 million, employing some 23 people, not counting contractors. It runs various programs and camps for adolescents, including paid internships and developmental skills to 16 to 18 year olds from families with significant problems. Beaven has been the organization's CEO since 2004. Conklin had been the organization's chief operating officer since mid-2007, at a salary of around $70,000.
Conklin, sounding devastated this morning, would not address the details of the firing. "It's my right to say what needs to be said," she said in reference to last week's proposal to the school board. "I was elected to do that." She would not comment beyond that, though she was more expansive on a Facebook posting this morning: "The Truth Shall Set You Free: Here a little TRUTH! (sic.) Last thurs I was asked to resign from my position as the Chief Operation Officer from the Florida Endowment Foundation for Florida's Graduates, I refused. I was then FIRED! Why? Because I recommended that our school board DISCUSS the possibility of taking legal action against the state!"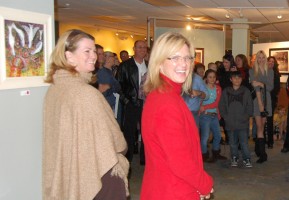 Beaven would not address the matter, either, saying it was a personnel issue. "We're full-steam ahead," Beaven said. "This changes nothing in the mission of the organization." Asked about Conklin's dual role as a school board member and an executive at the foundation, Beaven said: "She's done that very well for the four years she was here. She's balanced that quite well."
Until, that is, last week, when Conklin's proposal to the school board appears to have crossed a line in Beaven's view. Beaven, who is often in the state capital, lobbying for her organization and keeping track of other education-related matters, would not address how Conklin's proposal to the school board—which has yet to be discussed—impacted her role as a foundation executive.
The Beaven-Conklin association seemed natural: both are strong-minded advocates for education, both are liberal-minded, activist Democrats who don't mince words, privately or publicly, both have active political and public lives. Last year Beaven ran as the Democratic challenger to John Mica, the Republican congressman representing parts of Central Florida for more than 18 years, including Flagler County.
Conklin is frequently critical of state policy toward education, on and off the school board. That's not unusual on the Flagler County School Board, whose ex-chairman, Evie Shellenberger, said before she left the board last year that the state was on a crusade to end public education as it's been known, and replace it with charter schools—a sentiment shared to some degree by the current chairwoman, Sue Dickinson. Conklin's proposal to sue the state is the culmination of months of talk on the board and within the school district about sever budget cuts that are likely to hurt school programs, either by reducing the length of the school day, elimination several dozen teaching positions, or cutting out actual programs—or a combination of all three.
Citing the wording of the state Constitution regarding education funding, Conklin told the school board last week: "Year after year the state legislature has abdicated this responsibility and has forced local school boards to ensure the adequate funding of our schools through voter referendums and federal stimulus aid. The state knew this funding was going to be depleted this year and has not prepared for this event."
Beaven has used various public forums, from the campaigns trail last year to her Facebook page to this day, to assail government policy at various levels, though there's been a distinct line between what she allows herself to say about the federal government, which has no direct bearing on the foundation's funding, and state government, which does. Her criticism, however, can be as lacerating as Conklin's:
"WTF Congress?" Beaven wrote on March 2. "We need jobs. Homes. Safe places for our kids to get smart. We need you to stop killing the American Dream so, please, stop worrying about your needs and start worrying about ours!" On March 4, she singled out U.S. Rep. Louie Gohmert (R-Texas) for weirdly linking Barack Obama to African tribesmen.  "Why is this guy in office? Come on America, we deserve coherent people in Congress!," Beaven wrote. She's been far more directly and at times bitterly critical of Mica, her former opponent. ("Would have laughed at (sic.) loud if he wasn't my Congressman but he is so I am not laughing," she wrote about him recently.)
The Florida Legislature hasn't been off limits, either, even regarding education funding, though she's been more guarded about those comments, as in this one from March 18: "Huh? yup, Florida education has to cut again by over 7.0% … that's a 7% deeper cut than it was just yesterday."
For days, Beaven was caustically critical of a the Republican reaction to a Democrat's invocation of his wife's uterus in the context of a discussion in the Florida Legislature on privatization and abortion.  "My uterus, or womb (if you prefer)," Beaven wrote on March 31, "gave life to two awesome babies for a total of over 17 lbs. In the making of said babies, I gave each one their very own uterus so I feel a little entitled to talk about it any time and any where I feel like."
Conklin had felt not so much entitled as elected to address education matters on the school board, as she thought relevant. She had not expected the consequences from a colleague who, from all appearances, spoke, wrote and campaigned with similar language.