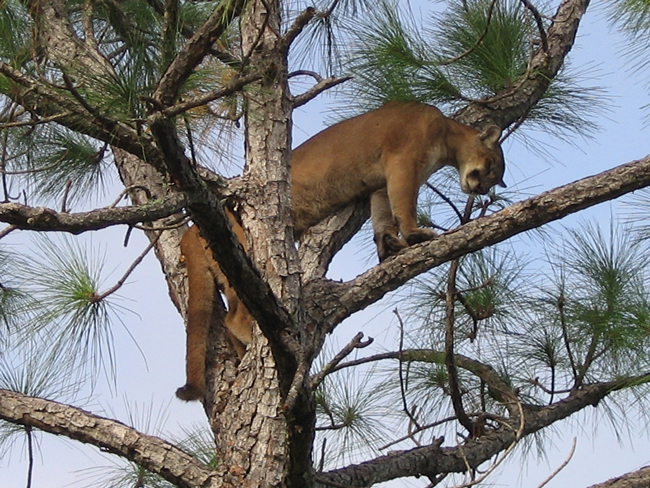 As Florida begins to emerge from the economic downturn, there is a nagging realization that we have seen something like this before. The boom and bust economy for which the state is famous didn't just happen a few years ago. It is part of our history of explosive growth followed by recession, and then another growth cycle. One would think that rational people would have learned by now that our ability to absorb and weather such events is critically tied to the quality of life we continue to provide, including our climate that is such a contrast to the record setting blizzard in New England last week.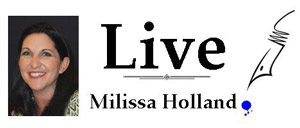 But there is only so much that can be done to continue to make Florida attractive, something that depends on the environment surrounding us. At some point all the good things are gone. Things like the largest number of freshwater springs in the world. Things like dwindling supplies of clean, fresh water. Maybe it is the effective elimination of the nation's largest land-buying and protection program, or the many staff reductions in the very environmental agencies that are meant to protect our natural resources. Perhaps the most dramatic change is the erosion of growth management law by the governor and the 2011 Legislature.
Florida is certainly growing, and will pass New York to become the nation's third largest state in the next two or three years, even if it's doing so more slowly than previously predicted. Instead of adding 18 million people in the next 50 years as we projected in 2006, our current research shows that figure will "only" be 14 million. Does anyone seriously believe that this time, when the next wave of people and growth overtake the state, we should weaken the ability to positively direct new growth to protect the environment and taxpayers? Are our roads in such great shape that we don't need to worry about future traffic impacts? Are our drinking water supplies so adequate and clean that we no longer have to worry about what happens at the tap? Have growth pressures surrounding the Everglades gone away? Are taxpayers so flush with extra cash that we need to allow developers to pass on the costs of new infrastructure to citizens and not themselves?
The Governor and Legislature need to hear loudly and clearly that the so called "job killer" regulations, whether they be for environmental or growth management purposes, not only need to be preserved; they have to be strengthened if we are to protect a quality of life, a vibrant economy and an environment that we all want to enjoy. Even now, two bills have been filed in the Florida Legislature to either limit how local governments deal with traffic impacts from new development, or simply ban outright the ability to charge any kind of development related impact fee for three years. Both branches of government need to quit the continuing effort to undermine local, regional and state efforts that protect one of the nation's largest states. Those regulations and programs are what make it possible for us to add possibly another 14 million people in the next 50 years without damaging our great state.
//
//
House Bill 321 would prohibit any local government from applying school and transportation concurrency (which requires that the proper infrastructure be in place to absorb new development's impact), including proportionate share contributions, through July 1, 2016, unless two-thirds of elected officials vote to do so. Senate Bill 584 would prevent any governmental agency from buying more conservation land unless it is offset by a sale of existing land of the same acreage. The State may purchase land for conservation purposes only if an equal amount of public property not being held in conservation is returned or sold at fair market value to the private sector. This provision would also apply to counties and municipalities. The bill would end Florida Forever and curtail conservation land acquisition in Florida.
Here is where the disconnect between Tallahassee and local government becomes very clear and one has to wonder how bills like these help or support the challenges we as a community face each and every day. I am all for having discussions on how we create jobs in Flagler and how the State can support us in making it easier to do business. But legislation that continues to takes away our ability to govern locally is untenable. If the Flagler County School District wishes to take out transportation concurrency–if it wishes to dispense with the need to have the proper roads to accommodate new development–then by all means, grant it that authority at a local level. If Flagler County Government wishes to utilize our land acquisition and preservation program (which has been approved overwhelmingly for over 20 years by the voters), then let them make that decision locally. To restrict the ability for the local governing bodies to determine their own destiny is irresponsible.
Yet both national and state legislators continue to diminish local authority. I believe the best way to govern is at the local level because you are truly representing your constituents' needs.
This week on Milissa Holland Live we will be discussing a few of these proposed bills and how they affect our local community. Representative Travis Hutson will join me in the studio and will be ready to take your calls live or read your comments here. Tune in for this important discussion.

Milissa Holland, a Flagler County commissioner from 2006 to 2012, is host of Milissa Holland Live on WNZF 1550 AM, Fridays at 10 a.m. Her column will appear here every Wednesday. Reach her by email here, on Facebook or on Twitter. While she's on the air Friday morning between 10 and 11, call her at 386/206-WNZF (or 206-9693).