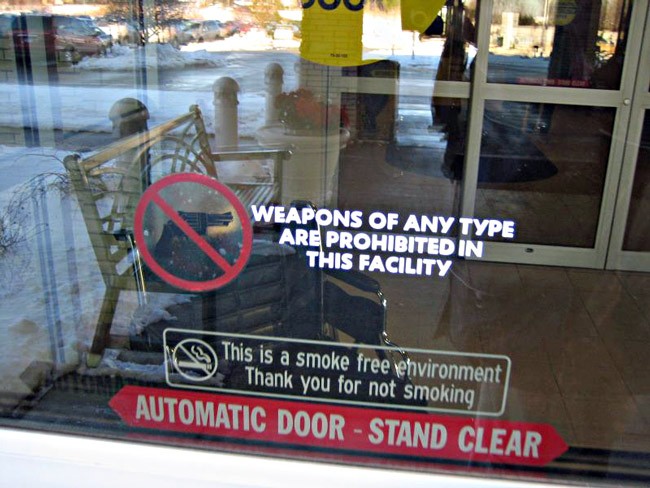 Two Republican lawmakers Monday filed proposals that would allow people with concealed-weapons licenses to carry guns on college and university campuses, setting the stage for a renewed debate about the controversial issue.
Senate Criminal Justice Chairman Greg Evers, R-Baker, and Rep. Greg Steube, R-Sarasota, filed the bills (SB 68 and HB 4001) for lawmakers to consider during the 2016 legislative session, which starts in January.
The proposal drew heavy debate during the 2015 legislative session, with gun-rights advocates supporting the idea and many university-system leaders opposing it. The issue ultimately stalled in the Senate Judiciary Committee. But National Rifle Association lobbyist Marion Hammer immediately made clear that supporters would seek to bring back the proposal in 2016.
Supporters of the proposal argue, at least in part, that it would allow people to defend themselves if attacked on campuses, including in cases of sexual assault. But opponents, including university presidents and police chiefs, contend that guns could combine with such things as alcohol and drug use on campuses to create safety problems.
The new versions of the bills were posted online Monday morning as a flurry of bills emerged for the 2016 session.
Also among the newly filed bills was another controversial measure (SB 72) that would allow designated employees or volunteers to carry concealed weapons at public schools and other educational facilities. The bill, filed by Evers, is virtually identical to a proposal that failed to pass during the 2015 session.
Under the bill, school superintendents could designate trained people to carry weapons on school grounds. Those people could be honorably discharged military veterans, active-duty members of the military, National Guard or reserves or active-duty or former law-enforcement officers. The measure would not require school superintendents to make such appointments.
Other potentially high-profile bills filed Monday morning included a proposal (HB 1), filed by Rep. Mike Hill, R-Pensacola Beach, that would place an additional requirement on physicians who perform abortions. Under the bill, such physicians would be required to have admitting privileges at hospitals within 30 miles of where abortions are performed.
Also, Rep. Evan Jenne, D-Dania Beach, filed a measure (HB 21) that would create an independent commission to draw up future redistricting plans that would be considered by the Legislature. Jenne's bill comes as lawmakers prepare for special sessions this month and in October to redraw congressional and Senate districts.
–Jim Saunders, News Service of Florida