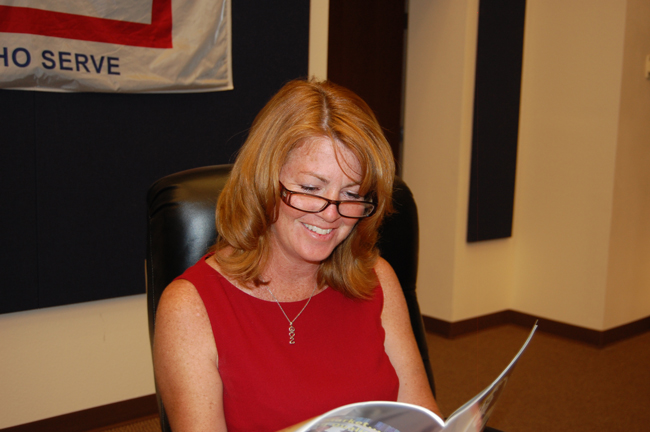 Colleen Conklin, a member of the Flagler County School Board since 2000 and an active voice in grass-roots Democratic Party politics, was as close to running against State Sen. John Thrasher as filling out paperwork last week. "He's very vulnerable right now," Conklin said. In the end, however, and after two months of soul-searching, Conklin decided against running until 2012, when her term ends on the school board.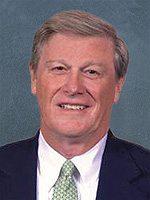 Conklin, 41, cited "too many obligations" and the school board's state of flux in yet another difficult budget season as her reasons: Bill Delbrugge, the superintendent for the past five years, is leaving. So is Evie Shellenberger, the board chairwoman who's been a colleague of Conklin's since 2002. A total of three board seats are up for election this fall. And her two boys, 10 and 12, are entering too critical a period to be without their mother for extended periods. "My game plan has always been 2012," Conklin said. "Family is very important to me, and above all else family must come first."
A candidate from Duval County, a woman, is announcing a run against Thrasher this week. Conklin would not disclose the name, but she said the candidate will give Thrasher a serious challenge. "If it was anybody else I may have reconsidered all of that and I may have jumped in the race," Conklin said.
Political considerations are also playing into Conklin's game plan. The senate district is overwhelmingly slanted toward Duvall voters, who represent 65 percent of its electorate. The political map will be redrawn after the 2010 census, and gerrymandered electoral districts may give way to more evenly drawn districts if voters approve proposed constitutional Amendment 7 this fall. That amendment would forbid lawmakers from using political affiliations or incumbency in their redistricting calculations (though they could still be guided by "communities of common interest").
Conklin has had her eyes on the congressional seat held by U.S. Rep. John Mica, the Orlando Republican, though she insists she hasn't seriously considered running for that seat before 2012. Heather Beaven, who happens to be her Conklin's boss at the Florida Endowment Foundation for Florida's Graduates, a non-profit organization focused on drop-out prevention and self-empowerment for girls, is challenging Mica this year. Conklin is the foundation's chief operations officer.
This year two issues, both bearing Thrasher's fingerprints, drove numerous educators and others to press Conklin toward a run: the proposed law known as Senate Bill 6, aimed in large part at busting the state's teacher unions (which Gov. Charlie Crist vetoed), and Senate Bill 4, which passed. That one changes graduation requirements beginning with the high school class of 2012. That one makes passing Algebra I, Algebra II and a calculus class, plus passing biology and one other science part of the graduation requirements. The arts play no role in graduation, a skewing of standards toward the sciences that doesn't realistically reflect student abilities or variety. "Not everyone is a right-brain individual," Conklin says.  "There's a whole generation that's a creative, ingenuous generation out there that excels in the arts, in music, and we've just decided to throw that whole generation away."
Education won't be Conklin's only issue if (and more likely when) she launches a campaign beyond Flagler. She lives a block from the beach, where she's been watching the ocean clipping away at the coast with little action from the state. Elderly matters have seized her attention (she lives within blocks of her parents and in-laws). So has the county's high unemployment rate. And undergirding it all, the state's tax and funding structure needs reforming, she says, as the tax burden has gradually shifted away from the state and toward local governments.
"I still believe that that election belongs to everyday people who go in and pull the lever, not to big money," Conklin said, "and apparently I've been told that I'm extremely naïve, but that's ok."