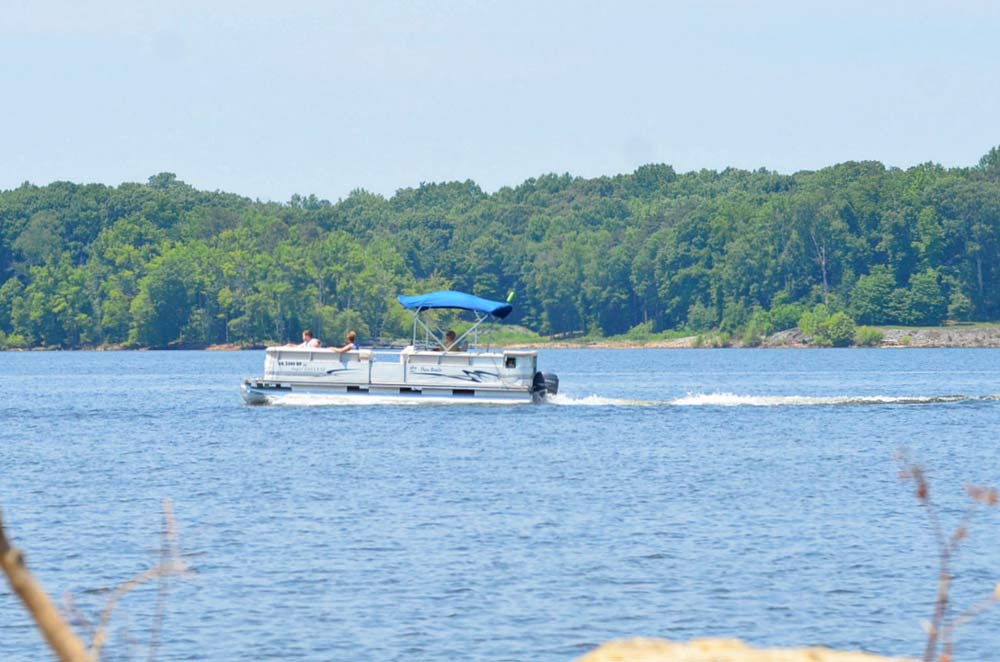 Colin Haggerty, a 38-year-old Flagler County Sheriff's corrections deputy, was arrested and charged with boating under the influence of alcohol on Saturday (Sept. 2) in the Intracoastal just north of the Hammock Dunes Bridge.
Hagerty was suspended without pay and ordered to surrender his agency credentials, weapons and identification pending the outcome of criminal and internal proceedings. Haggerty has been with the Sheriff's Office since 2010.




Haggerty was aboard a 20-foot pontoon boat when a Florida Fish and Wildlife Conservation Commission patrol noticed the boat traveling slowly through a manatee zone, but without its required boater's safety decal on the port side, next to its registration numbers, and with two mechanical rods and reels and a dip net at the stern of the vessel, according to FWC's arrest report.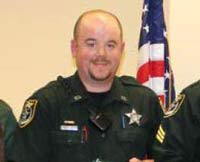 The FWV patrol activated its emergency lights to conduct the equivalent of a traffic stop for a safety and state fisheries resource inspection. Haggerty was at the boat's control. FWC officer Grant Self was conducting the stop.
"Immediately, I detected heavy slurred speech in his voice," Self reported of Haggerty. His chest, back, shoulder, face, and neck were flushed red in color. His eyes were very watery and appeared glassy." The FWC officer saw a "large clear trash sack containing empty containers of alcoholic beverages on the port side."




The officer proceeded to request a n umber of items from Haggerty for the inspection, a few of which Haggerty had to be reminded about, and one of which (a sound producing device) he could not produce. Haggerty consented to field sobriety exercises and was brought aboard the FWC patrol boat, where he performed one of the exercises "poorly in a manner indicating impairment," and admitted to consuming four to five drinks that day.
Haggerty was arrested and transported to Marineland, where FWC vessels are stationed and where Haggerty's boat was turned over to his wife. Haggerty was then taken to the Flagler County jail for booking. But he refused to provide breath samples to determine his blood-alcohol level. He was charged with boating under the influence, a misdemeanor punishable by up to six months in jail (if it's a first offense). He was also cited for refusing to provide a breath sample, and for lacking a sound producing device on board. He was released on $1,000 bond.




"It is everyone's responsibility to drive or boat sober whether on the road or on the water," Sheriff Rick Staly said. "I warned everyone that there would be extra patrols on the roads and waterways this Labor Day Weekend and reminded drivers and boat operators to have a designated driver or boat captain if they were going to drink this Labor Day weekend. No one is above the law, and I am extremely disappointed that DFC Haggerty tarnished his badge and the men and women of the Sheriff's Office and our agency."
Last week the Sheriff's Office announced the demotion of veteran deputy Michael Breckwoldt from sergeant (and supervisor of the agency's narcotics unit) to corporal following an internal affairs investigation that concluded that he had become drunk publicly to the point of casting the agency in a poor light, and behaved unbecomingly, at a bar in Flagler Beach last February. (See: "Sheriff's Michael Breckwoldt Demoted to Corporal Following Investigation of Drinking Incident at Finn's Bar.")
On Sept. 1, the agency issued a release cautioning that "As the last federal holiday of the year, Labor Day weekend will be packed with traffic, boating, and beach activities across Flagler County. That's why the Flagler County Sheriff's Office (FCSO) will be out in full force to ensure everyone remains safe while enjoying the holiday." The release noted: "On the water, the Florida Wildlife Commission (FWC) and FCSO's Marine Unit will team up to conduct high-visibility patrols along the Intracoastal Waterway and canals to monitor for boaters under the influence and those who are not operating marine vessels safely. Deputies on ATVs will also patrol Flagler County's sandy shores and parking lots for suspicious persons, vehicles, or illegal activities."
That operation is ongoing.
Haggerty started his career with FCSO on March 24, 2010. He had been the October 2018 detention deputy of the month after preventing an inmate's suicide.