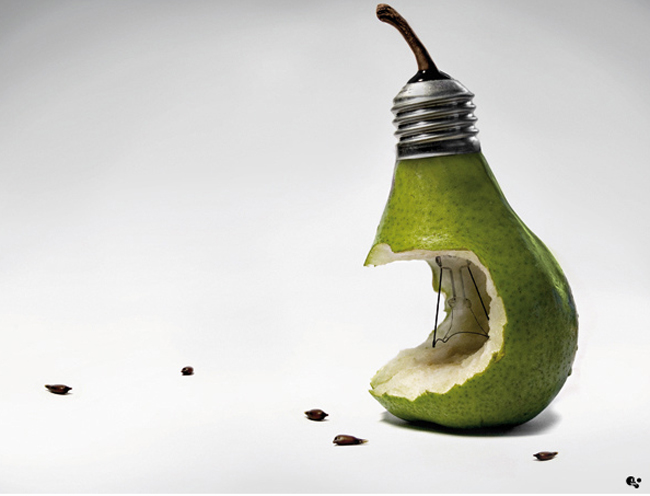 When the Flagler County Commission meets Monday morning for its latest budget discussion, it'll take on economic development—and the future of Enterprise Flagler.
It's not clear which of the two is in a murkier state. The county has just cancelled a county-wide economic development summit for the third time since June, reflecting disarray between governments on so much as what to talk about, let alone what to act on. And Enterprise Flagler is battling for its life.  Palm Coast continues its fence-sitting over whether to contribute its $90,000 share for the public-private partnership next year. The budget County Administrator Craig Coffey is presenting Monday kills the $110,000 that's been going to Enterprise Flagler the last two years.
The same budget more than doubles that amount for a new creation Coffey conceived: an Economic Development Council, as opposed to the Economic Development Commission the county disbanded in 2008, when Coffey brought in an old colleague—Greg Rawls—to take over the executive role at Enterprise Flagler. Rawls never won the full confidence of his board, while Enterprise Flagler's credibility beyond its board has faltered to the point of derision from politicians and the public. The agency elevated David Ottati to its helm, hoping the Florida Hospital Flagler CEO (just named one of 13 "Ultimate CEOs" in Northeast Florida) could burnish its image and regain favor in the community.
Ottati developed a plan that would half the size of Enterprise Flagler's board, mostly cutting out private-sector members, and double its funding, to around $400,000, while putting a premium on transparency and "deliverables." After ruffling a few feathers by initially appearing to exclude Flagler Beach and Bunnell, the plan was rewritten to include them, settling that dispute.
Ottati now would like to see the plan given a fair hearing—and a chance—before Enterprise Flagler is eliminated. Members of Enterprise Flagler will appear before every local government in the next few weeks to make the pitch, including a three-year commitment to the agency at that annual $400,000 cost.
"At this point just vote it yes or no. We're good one way or the other," Ottati said in an interview. "Before we get into the other plans that are being floated, we need to know whether Enterprise Flagler will be supported or not. If it's not supported, then essentially our function will disappear and that function will be incorporated in another part. Whether unified in some other plan or everybody does their own, people need to do that function and to various success rates. So in our discussions we didn't want to sit back and endorse any other plan other than the one we've already endorsed, with modifications based on the feedback we've already gotten."
The other plan Ottati is referring to is Coffey's, which doesn't merely compete with Enterprise Flagler's: it calls for its demise, which is a curious turn for Coffey, who until now had been Enterprise Flagler's head cheerleader in the county. But Coffey, too, saw winds turning against Enterprise Flagler, and he didn't want the county left with nothing.
Coffey's plan creates an Economic Development Council similar to the Tourist Development Council—and, in effect, similar to Enterprise Flagler in several respects, down to the proposed funding of somewhat over $400,000, and the way that funding would be borne by the various governments (proportionately, except for the county, which would have majority interest in the scheme). The board would have nine members instead of Enterprise Flagler's proposed 12, it would include representatives from every local government (except the school board), but it would be chaired by the county commission, and all private-sector appointments would have to be ratified by the county commission, which also would have the final word on spending, the way it does with the tourist council. Also, under its present structure, EDC staff would be contracted to the county chamber of commerce, and fall under the executive leadership of Doug Baxter, the chamber president—a proposal ruffling more than a few feathers of its own.
Neither Enterprise Flagler's nor Coffey's plans have much appeal for Palm Coast. The city has its own economic development budget and operations, modest though they are. It's not keen on falling under the thumb of the county's authority. It's eager to save $90,000. Palm Coast's latest position, fluid to the point of coyness though it's been on the economic development score, is that it's not interested in paying twice for the same service. Its residents already pay taxes to the county. The city should not have to add more money to have a say in economic development. But Coffey's plan requires payment to have a voting seat at the EDC table.
Coffey presented his proposed EDC idea to the chamber and spoke of it individually to commissioners. Monday will be the first time commissioners will speak of it publicly.
Ottati warns that it's not going to be as simple as disbanding Enterprise Flagler. If it goes away, a num,ber of decisions have to be made: who's going to pick up the leads, the different contracts, the relationships, the money still in the pot. "Even if somebody else were to pick it up, there's going to be multiple months of down time through a process such as that," Ottati says, "and can we afford the downtime during these economic times?"
Ottati's board, of course is behind him. It helps that much of his board at Enterprise Flagler is also his board at the hospital–Bob DeVore, Michael Chiumento III, Bruce Page. Other hospital board members, who were with him in Jacksonville when he received his "ultimate award," are Barbara Revels, who happens to be an Enterprise Flagler member as well (personally for her real estate business and publicly for the county commission) and Holsey Moorman, who is also a Palm Coast city council member. So Ottati isn't without well placed allies, making news of Enterprise Flagler's demise slightly premature.
"If they ask me to stay I would consider it, if they ask me not to, then that would be I," Ottati said. "But for me, I take the step that whatever is the best thing for the community, whatever will take the unity. If it's this organization or another organization, the function has to continue and I'm happy to donate my time if it's effectively used for the creation of jobs. Effectively used is key."