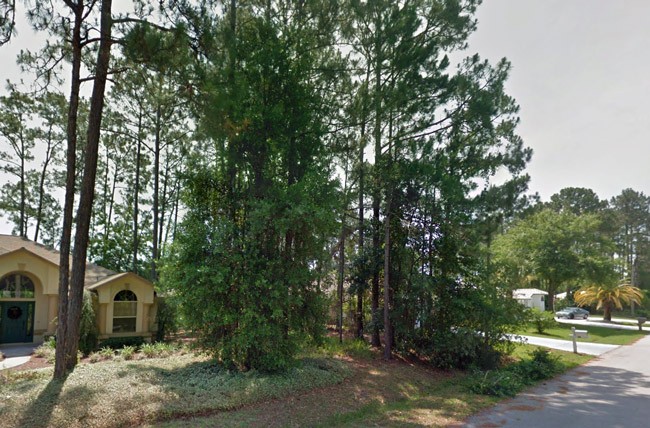 A CodeRed alert that went out to 15,214 subscribers Monday evening helped locate a 16-year-old boy with the mental capacity of a 6 year old, who'd run away earlier that afternoon, Flagler County Sheriff's and emergency services officials say.
The Code Red system is a free, subscriber-based system that targets specific neighborhoods (or entire counties) with real-time alerts about weather or police emergencies.
Monday afternoon, a deputy was dispatched to a house on Palm Coast's Wellington Drive where the parents of the 16-year-old boy said that after attempting to discipline and calm their child, who had been throwing objects at the house, he ran out the front door of the house and went south on Wellington toward the golf course.
The boy, his parents told police, was diagnosed with a bipolar disorder. He had no cell phone, no wallet, no money money, and he was wearing neither socks nor shoes. Clearly concerned about the boy's safety, his parents noted that one time before he'd run away and run up a tree, and a fire truck's ladder had to be used to bring him down.
His parents also noted, according to an incident report, that he'd been off his medication for several months. The incident report does not clarify why he'd been off his medication. Over time, the boy had become increasingly violent, his parents said.
The sheriff's office issued a "Be On The Lookout" alert, along with a description of the boy's handicap.
Several sheriff's units were dispatched to the W-Section, along with Flagler County Fire Flight, the county's emergency helicopter, which circled the neighborhood for long stretches of time, causing some residents to wonder and worry about what they were seeing. A K-9 unit was also deployed.
The Code Red alert was issued at 7:20 p.m., targeting the city's W and R Sections. In 30 minutes, according to numbers provided by Emergency Services Director Kevin Guthrie to the sheriff's office, the system made 12,720 calls, sent 1036 text messages and 1,458 emails. (Subscribers can choose how to be alerted.) Of the 12,720 calls, CodeRED reached 8973 individuals with the message of the missing child.
The boy was shortly located unharmed around 30 Woodlyn Drive. He was "disoriented and confused" and "did not have any clue where he was nor did he know any areas around him," the incident report notes. He was brought back to his house, then Baker-Acted. The Baker Act is a section of Florida law that enables law enforcement, often with an individual's relative's permission or request, to involuntarily send a person to a psychiatric unit for evaluation for 72 hours. To qualify, the individual must be deemed a danger to himself or others. The boy was taken to Halifax hospital in Daytona Beach.
"Once again, CodeRED has proven its ability to save lives," Guthrie said in a news release issued Tuesday evening by the sheriff's office. "After the call was launched, it only took 14 minutes for a concerned citizen who received the notification to contact the Sheriff's Office and alert them to the child's whereabouts. I cannot stress how important this tool is and ask that all Flagler County residents sign up for this free service if they've not done so already."
Residents may enroll in CodeRed here.