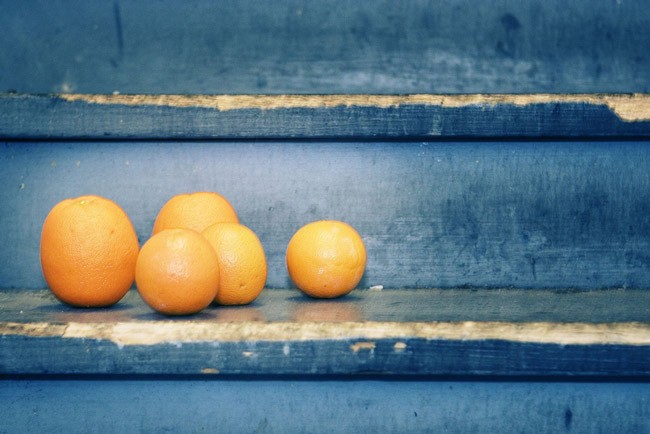 An already-dire forecast has grown more bitter for the state's signature crop.
Florida's orange harvest forecast for the 2015-2016 growing season was adjusted down about 7.5 percent Tuesday from the initial prediction made a month ago by the National Agricultural Statistics Service of the U.S. Department of Agriculture.
"This reduced forecast underscores the magnitude of the challenge facing the Florida citrus industry," Shannon Shepp, executive director of the Florida Department of Citrus, said in a prepared statement.
The USDA service now predicts the state's orange production, heavily impacted by citrus greening disease, will be enough to fill 74 million 90-pound boxes, with a grapefruit production also showing a slight decrease from initial projections.
In mid-October, the USDA service predicted Florida's orange crop would fill 80 million boxes, a 17 percent drop from 96.8 million boxes collected during the 2014-2015 growing season.
"If realized, this forecast will be 24 percent less than last season's production and the least since the 1963-64 season of 58.3 million boxes," the federal department wrote Tuesday in its monthly forecast.
The industry has been trying to fend off a decrease in agricultural land because of development while also confronting massive losses from the spread of citrus greening.
For the state Department of Citrus, funded through citrus revenue, the latest forecast would cut projected revenue by $1.325 million this season.
Shepp in a news release noted that staff has started working on budget reduction planning exercises.
"I am confident we will be able to adapt to the realities of a significant budget cut while also preserving the integrity of our programs and the service we provide our stakeholders," Shepp said.
Agriculture Commissioner Adam Putnam, who has said "Florida's citrus industry is in a fight for its life," is asking lawmakers for $8.5 million to help fight the deadly disease as part an $18.7 million request for the industry.
Before the 2015 legislative session, Putnam, who grew up in the citrus and cattle industry in Polk County, asked the Legislature for $18 million, which also was targeted for growing clean citrus stock and planting new trees where diseased trees had been removed.
Lawmakers responded by giving him $8 million, which was still an increase from the $4 million in 2014.
After the monthly forecast was posted Tuesday, U.S. Reps. Vern Buchanan, a Republican from Sarasota, and Patrick Murphy, a Democrat from Jupiter, introduced legislation that would provide tax incentives to farmers who cannot afford to replace trees affected by citrus greening.
"This commonsense legislation makes it less costly for citrus farmers to replant crops decimated by disease," Buchanan said in a release.
"With thousands of acres of groves on the Treasure Coast, Palm Beaches, and across Florida plagued by citrus greening, Congress must do more to address this crisis," Murphy added in the release. "I have been a vocal advocate for research and treatment efforts to save Florida citrus, but we cannot forget that our local farmers are seeing their livelihoods devastated."
Meanwhile, state Senate Agriculture Chairman Bill Montford, D-Tallahassee, and Sen. Denise Grimsley, R-Sebring, have scheduled a meeting at 1 p.m. Thursday at the Highlands County Government Center to talk about the impacts of citrus greening.
–Jim Turner, News Service of Florida