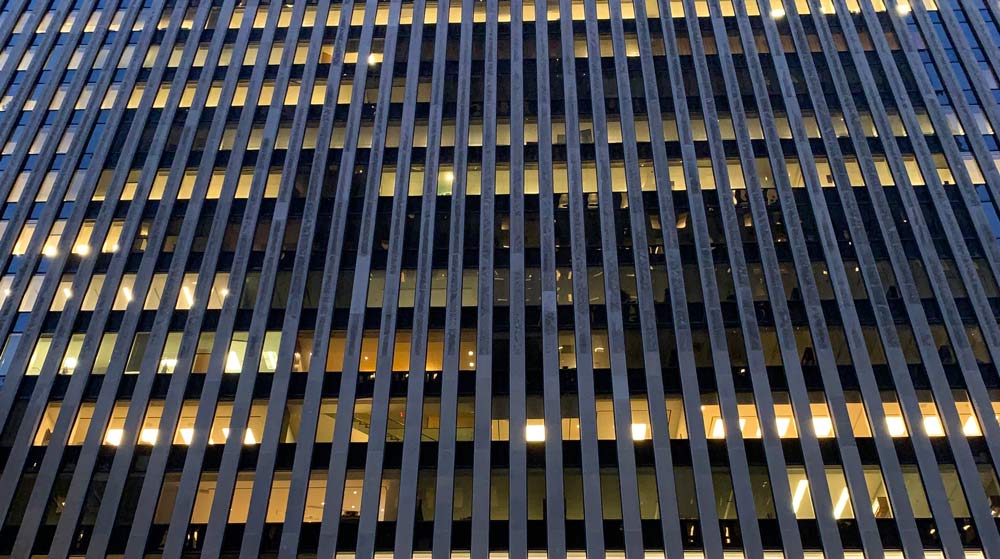 The number of customers of the state's Citizens Property Insurance Corp. dropped this month after private carriers took nearly 100,000 policies.
Citizens had 1.325 million policies as of Friday, down from 1.412 million policies two weeks earlier, according to Citizens data.




The drop came as five private insurers assumed 99,773 Citizens policies in mid-October as part of a state effort, known as "depopulation," to shift homeowners into the private market. It also came after three years of explosive growth at Citizens, as private insurers shed customers and raised rates because of financial troubles.
State Insurance Commissioner Michael Yaworsky last week told lawmakers that private insurers taking Citizens policies is not "the end-all, be-all" of having a healthy insurance market. But he also indicated it is encouraging.
"I think the biggest takeaway from this is that we're seeing that private interest come into the state," Yaworsky told the House Insurance & Banking Subcommittee. "We're seeing companies have begun to recapitalize and are writing in both an organic way through their producers (agents), and we're also seeing this legislative mechanism of a bulk takeout of risk from public entity to private entity taking place. It's generally a good sign of where the market is going."




Under the state's depopulation program, private insurers can seek approval from regulators to offer coverage to Citizens customers. The five companies that assumed policies this month received approval in July to assume as many as 184,000 policies — before ending up with 99,773.
Those carriers are Slide Insurance Co., which assumed 46,694 policies; Safepoint Insurance Co., 24,110 policies; Florida Peninsula Insurance Co., 18,594 policies; Southern Oak Insurance Co., 5,346 policies; and Monarch National Insurance Co., 5,029 policies, according to Citizens data.
Regulators also have approved a series of proposals by private insurers to take out additional policies in November and December.
Many state leaders have long sought to move customers out of Citizens into the private market, at least in part because of the risk that policyholders across the state — including people who do not have Citizens policies — could be forced to help pay claims after a major hurricane or multiple hurricanes.
But officials say Citizens, which was created as an insurer of last resort, often charges lower premiums than private insurers, reducing the incentive for customers to leave Citizens.
Trying to help spur depopulation, lawmakers in December approved a change that required Citizens customers to accept offers of coverage from private insurers if the offers are within 20 percent of the cost of Citizens premiums. For example, if a homeowner received an offer of coverage from a private insurer that is 19 percent higher than the Citizens premium, the homeowner would have to accept it.




But data released Tuesday by Citizens indicated many customers targeted by the five companies for October takeouts remained eligible to stay with Citizens, as they received offers that would have exceeded 20 percent rate hikes.
As part of orders issued in late September and early October to allow seven insurers to assume as many as 168,000 policies in December, Yaworsky said they could not seek to raise rates more than 40 percent for policyholders coming from Citizens. Members of the Citizens Board of Governors have expressed concerns about making sure customers targeted by the private companies see the offers and make informed decisions.
"We saw where some companies were making takeout offers to consumers that exceeded 300 to 500 percent of the cost of what they were paying with Citizens," Yaworsky told the House panel last week, adding that because of what is known as an "opt-out" system, "if the consumer happened to not be noticing that that was going on, they would wind up paying up to 300 percent more for their insurance."
As illustrations of the explosive growth at Citizens in recent years, Citizens had 511,055 policies on Sept. 30, 2020; 708,919 policies on Sept. 30, 2021; and 1,071,850 policies on Sept. 30, 2022.
–Jim Saunders, News Service of Florida