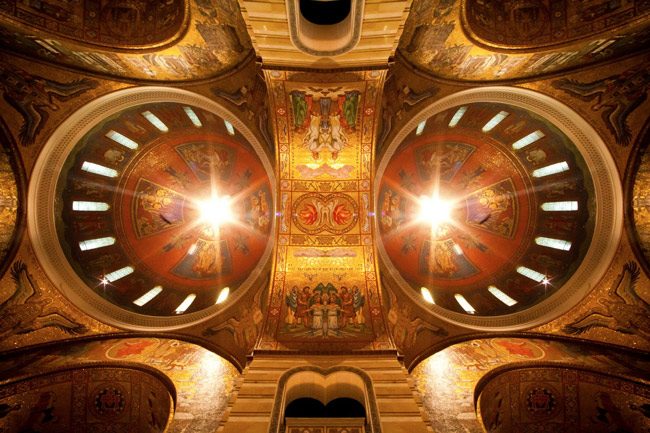 Former Florida Supreme Court Justice Raoul Cantero on Friday urged a Constitution Revision Commission panel to repeal a constitutional ban on state support for religious groups.
Cantero told the commission's Education Committee that the so-called "no-aid" provision in the Florida Constitution is unnecessary and would likely be held unconstitutional by the U.S. Supreme Court based on recent rulings.
The no-aid provision, also known as the "Blaine Amendment," dates to Florida's 1885 Constitution and prohibits public funding "directly or indirectly" for any church, religious group or sectarian institution.
Citing a U.S. Supreme Court case that overturned a Missouri decision to deny playground funding to a church-affiliated daycare center, Cantero said Florida's no-aid provision would also likely be rejected by the federal courts. Florida is one of 37 states with a no-aid provision.
"Beyond I think the obvious unconstitutionality of the no-aid provision given the Supreme Court's recent case, we no longer need that provision in our Florida Constitution," Cantero said.
A possible repeal of the provision is one of dozens of issues being debated by the Constitution Revision Commission, which meets every 20 years and can put proposed constitutional amendments directly on the November ballot. The 37-member commission is expected to decide this spring which issues will go before voters.
Commissioner Patricia Levesque of Tallahassee asked Cantero if the commission should press ahead with a repeal of the no-aid provision, knowing the issue could be controversial and could jeopardize other ballot proposals. A ballot initiative to repeal the no-aid provision was soundly rejected by Florida voters in 2012.
Cantero said he would recommend the repeal, knowing there are many public agencies that could use the provision to deny funding to religiously affiliated groups carrying out non-religious activities like health care or social work.
"There's always the danger of agencies that say, 'Well, they (the federal courts) haven't spoken about the Florida provision,' " Cantero said. "Then the state and local agencies are going to spend a lot of money to defend the indefensible."
Cantero said the no-aid provision can be eliminated, while emphasizing the state and federal constitutions have an "establishment" clause prohibiting any laws "respecting the establishment of a religion."
"It's much more efficient just to remove that (no-aid clause) from the Constitution, knowing that we will still have the establishment clause, and that still protects the state and its citizens from an undue intrusion of religion," Cantero said.
The no-aid repeal (Proposal 4) is sponsored by Commissioner Roberto Martinez of Miami, who has argued the provision is being used to prohibit churches and other groups from performing non-religious activities based solely on their statuses as religious organizations.
The provision has been invoked in recent years in legal fights over using publicly funded vouchers to send students to private schools. A state appellate court in 2004 cited the provision in striking down a voucher program, though the Florida Supreme Court later found the program unconstitutional on other grounds.
Scott McCoy, a lawyer with the Southern Poverty Law Center, urged members of the Constitution Revision Commission to reject the proposal, saying he disagreed with Cantero's analysis that the Missouri ruling negates Florida's no-aid provision.
He said Florida's no-aid provision has been upheld by state courts and is similar to provisions used by the majority of states "ensuring that state law similarly limits direct government and taxpayer funding of religion."
"Florida should retain its long-standing commitment to using public money to fund public schools and other public services and not religious institutions or programs," McCoy said.
The Education Committee did not vote on the proposal.
Commissioner Marva Johnson, who chairs the panel, said she wanted to give committee members more time to analyze the proposal, along with more than a half-dozen other education measures that were debated on Friday. She said the proposals would be voted on at the next committee meeting.
In a 4-3 vote, however, the Education Committee rejected a measure (Proposal 32) from Commissioner Erika Donalds of Naples that would have eliminated salaries and benefits for county school board members. Her proposal would have allowed school board members to receive a "stipend," set by the Legislature, for their services.